Most people are looking for the one miracle cream that would make their skin seem flawless without using any editing app.
Vitamin C is one of the few skin components proven to affect clinical trials significantly. Regular usage of the appropriate product (which differs from one individual to another depending on their skin type) will result in a more uniform skin tone, firmer skin, and a radiant look.
"When it comes to preventing and treating the signs of aging on the skin, vitamin C is somewhat of a game-changer element," explains Dr. Ginni Mansberg, a GP and the creator of the Australian company Evidence Skincare.
To begin with, vitamin C is an antioxidant that helps neutralise free radicals that may cause skin damage. Vitamin C has been shown to lighten age spots and smooth fine lines and wrinkles. 
It protects the skin from harmful UV rays and repairs any damage that may have already occurred. Vitamin C's antioxidant properties improve collagen and elastin production.
In other words, a vitamin C serum is the way to go if you're looking for a single easy product to add to your daily regimen that will work overtime to freshen your appearance completely.
Skin Benefits of Vitamin C
Vitamin C, the "powerhouse ingredient," has been shown to have positive internal and external effects via ongoing studies.  
Despite its protective function, human skin is vulnerable to environmental damage and gradually loses its capacity to repair as you age. Damage to the skin might manifest as hyperpigmentation, wrinkles, and acne scars.
Vitamin C can help stop and even better skin damage when applied directly. These Vitamin levels on your skin decrease with age or exposure to excess UV rays, so it's important to replenish as much as possible by applying it topically.
While a Vitamin C serum can help, maintaining a healthy lifestyle is also essential. Daily UV protection is required to maximise the results of a vitamin C serum.
Benefits of Vitamin C 
Here are a few benefits you will get from using vitamin C: 
Brightens Skin

Increases Collagen 

Reverses or stops skin damage

Removes hyperpigmentation

Decreases photodamage under the sunscreen 
Vitamin C is, without a doubt, an antioxidant that prevents skin damage caused by free radicals. Acne scars can be less noticeable after using vitamin C because it enhances the skin's quality and texture.
It defends against free radicals, heals skin damaged by the sun, and fortifies your defences against further sun damage. To be clear, this doesn't imply you may skip the sunscreen in favour of a Vitamin C serum.  Sunscreen protects against harmful UV rays, while vitamin C strengthens the skin from the inside out. 
Hyperpigmentation can be prevented and treated with vitamin C as it inhibits tyrosinase. The enzyme in question prevents hyperpigmentation through the conversion of tyrosine to melanin.
Ascorbic acid is the purest form of vitamin C, so seeing it on the list of components of a skin product is a good sign. 
Best Vitamin C Serum
This section has listed the finest vitamin C serums money can buy, ranging from affordable options to luxurious splurges, to help you narrow your search.
1. Go-To Skincare Much Brighter Skin
This vitamin C serum has all the antioxidants your skin could need. Beauty expert Zoe Foster Blake says it's the secret to her "glowy" complexion.
Vitamin C, E, niacinamide, glycerin, Kakadu plum, and hyaluronic acid, among other ingredients, keep your skin radiant, toned, and supple.
You may also like the chic pink pump container that this velvety orange serum comes in. It's adorable to look at and prevents oxygen from interacting with the serum's composition, which may happen with glass dropper bottles.
The Go-To Skincare product has received over 1,300 five-star evaluations from satisfied consumers who describe it as "brilliant" and "crucial" to their skincare regimen. One customer other noted that "Within a fortnight, the pigmentation had already begun to fade dramatically."
2. Ole Henriksen Banana Bright
Ole Henriksen's flagship product has received excellent ratings on Google and other customer review platforms. Users often showcase the effective serum's effects on their skin on TikTok under the hashtag #skintok.
Customers who rated it five stars provided feedback using "glass skin" and "a favourite in early-morning ritual."
One reviewer praised how easily it absorbed into the skin and how it felt "almost silky" on the skin after application with no tackiness.
This serum rapidly brightens and helps to guard skin against pollution thanks to its combination of three "Ole Glow" icons: 15% vitamin C, chemically stimulating Polyhydroxy Acids, and colour-correcting pigments inspired by banana powder. Hyaluronic acid helps provide moisture to the skin, making it look and feel more young and supple.
3. La Roche-Posay Redermic
This La Roche-Posay serum deserves its top ranking, rating 4.6 out of 5 stars based on more than 5,576 customer reviews. 
This cutting-edge solution includes 10% pure vitamin C, salicylic acid to exfoliate dead skin, and Neurosensine to calm redness and boost radiance. 
It has a smooth, non-greasy texture that is simple to work with while applying makeup and absorbs quickly not to disrupt your day.
Among the many superlatives used to describe it, "amazing," "mind-blowing", and "top-quality" are among the most common and like this formulation overall. It dries quickly and doesn't leave any sticky residue. Your skin will feel more supple, and your wrinkle slowly fade after only a few weeks of use.
4. Advanced Clinical 
This vitamin C serum has received over 20,000 five-star ratings on iHerb, making it the best-selling product in its category.
In addition to vitamin C, ferulic acid, aloe vera, and antioxidant-rich K3 Vita C are included in this serum to help balance skin tone and smooth skin.
Most customers reported that they couldn't imagine their faces without Advanced Clinical.
Another reviewer gave this product five stars while saying they were sceptical before trying it because of its relatively high pricing compared to other vitamin C serums. But you may be astonished to find that it works slowly at first.
5. SkinCeuticals C E  
If you haven't already found what works best for your skin, you must try THE vitamin C serum, which everyone discusses online. 
The antioxidant-rich contains 15% vitamin C to reduce pigmentation and brown spots while improving collagen creation for firmer skin and 1% vitamin E to protect against damage caused by free radicals and reduce inflammation. 
Ferulic acid boosts the efficacy of the latter two components and provides unparalleled anti-ageing and protective benefits. It may make skin seem younger and more radiant, protect it from harm, and diminish the look of fine lines and wrinkles.
The Best Of Editor, Edwina, used the serum for five months to treat the post-inflammatory hyperpigmentation (PIHP) that remained after her adult acne cleared up, and she had nothing but praise for it.
Best For Sensitive Skin
1. Blu Atlas   
Blu Atlas's potent serum contains vitamin C and several other skin-protecting compounds. Ascorbic acid, the type of vitamin C, is easily absorbed by the skin. Mulberry root extract works similarly to vitamin C, fading hyperpigmented regions to reveal brighter, more even skin.  
This vitamin C serum is ideal for persons with sensitive skin. Your skin will be soothed without synthetic substances thanks to mulberry root extract and aloe vera. The serum from Blu Atlas has 97.5% natural components. These include minerals, herbs, and fruit. 
2. Vanicream   
Anyone with sensitive skin understands that sometimes a product's scent, colours, and other chemicals are the real problem, not the actual component. With its unique vitamin C serum mix, Vanicream protects you against all that. It's free of formaldehyde, parabens, lanolin, artificial colours, and scents. 
However, vitamin C isn't this serum's only functional, active element; ceramides are, too. These specific lipids may strengthen and rehydrate your skin's outer layer. 
3. Tree of Life   
The Tree of Life serum makes all-natural cosmetics and toiletries you may have heard of. If you aren't already, prepare to be amazed. Those with dry or easily sensitive skin will appreciate this natural brightening serum's excellent assortment of hydrating and soothing components, in addition to vitamin C (of course). 
The witch hazel in this serum acts as a natural astringent to help minimise the appearance of pores. But it also contains two of nature's most effective moisturisers: aloe vera and jojoba oil. Jojoba oil is fantastic since it mimics the skin's natural oils and helps restore balance. 
4. CeraVe  
Like other CeraVe products, this excellent serum is created with ceramides to repair the skin's protective barrier. Vitamin C complements ceramides well. In addition to the chemical defence provided by vitamin C, the skin also benefits from the physical barrier created by ceramides. 
If you want your skin to stay hydrated all day, try using Skin Renewing Vitamin C Serum. Hyaluronic acid, a powerful natural humectant, is an integral part of the composition. 
This serum has 10% vitamin C, which is a big plus. This concentration is sufficient for its intended purpose without becoming irritating. It's perfect for fragrance-sensitive skin since it has no added scent. 
5. PURA D'OR 20%   
This one flaunts its high vitamin C content, which is a whopping 20%! This amount of vitamin C might be too much for specific individuals, especially those with sensitive skin. 
However, this is one of the finest high-potency serums for sensitive skin if you discover that lesser doses of vitamin C aren't producing the desired benefits. That's because it contains skin-calming ingredients like vitamin E and aloe vera. Parabens and sulphates, which might be harmful, are not included.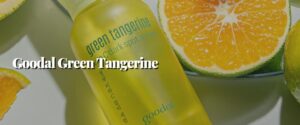 6. Goodal Green Tangerine  
The vitamin C in this eye-catching serum comes directly from organic green tangerines, making it a healthy and sustainable choice. Vitamin C content is ten times more than in lemons in these citrus fruits. In addition to their high vitamin C content, they provide a healthy dose of antioxidants directly to your skin's surface. 
This vitamin C serum is your best bet to lighten your skin and eliminate dark spots. Tiger grass and other calming botanicals are included in the mix to ensure that your skin can absorb all of the vitamin C without experiencing any irritation. 
7. Honest Beauty   
Radiance Serum promises its customers healthy and glowing skin after using its products. As the name implies, it contains brightening elements like vitamin C. Diglucosyl gallic acid, a biotech chemical explicitly developed as a skin-tone corrector, is one example. Hyperpigmentation is one of the things it helps with, but it also makes your skin less yellow and less red. 
There are a few additional unusual components in Radiance Serum. The skin may be made more resilient and sagging reduced by using artichoke extract. Due to its high antioxidant content and anti-inflammatory qualities, clover extract is ideal for soothing inflamed skin. 
8. Pure for Men Facial  
Serums containing vitamin C are equally effective for both sexes. However, as seen by the Pure for Men serum, other products are designed with men in mind. Ascorbic acid and natural citrus oils are two excellent sources of vitamin C, and you will appreciate their inclusion in this serum. 
The vitamin C in Pure's Facial Serum has been stabilised to maintain its full efficacy. While it moisturises and refreshes your face, essential scents of lemon and grapefruit are released as it absorbs. This high-quality serum is fantastic for erasing hyperpigmentation and age spots because of its ultra-citrusy formulation. 
9. Brickell Men's Products 
Some of the finest vitamin C serums for sensitive skin can improve the look and feel of the skin. Men who wish to improve their skin tone and get rid of hyperpigmented areas will benefit significantly from this vitamin C serum because it includes glycerin, a naturally occurring substance that has been shown to leave the skin feeling silky smooth. 
There are, as pointed out by Brickell, two applications for this serum. You may use it on your face like any other serum. Like Brickell's, you may include it in your favourite moisturiser or anti-ageing lotion. This is also an excellent technique to prevent excessive dryness from vitamin C if your skin is susceptible. 
10. O!GETi
Need a quick solution to your skincare problems? If so, you'll love that this serum may be applied with a little spray. It's driven by propolis extract, hyaluronic acid, and vitamin C, three proven active components. 
Propolis extract is popular in Korean beauty products. Honeybees utilise a resin-like substance called propolis to seal up empty spaces or honeycombs. It's a powerful e chemical against pathogens. 
11. Bliss Bright Idea 
This vibrant orange bottle isn't simply eye-catching because of its colour; it also contains tried-and-true chemicals that will restore your face's natural glow. Your skin will remain taut and youthful thanks to a combination of vitamin C and a unique peptide composition. Bliss guarantees that consistent serum usage will reduce the visibility of hyperpigmented areas within 28 days. 
We enjoy that Bright Idea is mild enough to be used twice daily. You can pair it with Bliss's coordinating moisturiser if your skin needs additional TLC. 
12. LilyAna Naturals
This vitamin C serum goes above and beyond the call of duty by including several soothing and hydrating ingredients ideal for maintaining sensitive skin health. The 5% hyaluronic acid in LilyAna Naturals Serum is enough to hydrate your skin and keep it that way. Jojoba oil, vitamin E, and aloe juice combine to provide long-lasting hydration without causing pores to get clogged. 
The ultra-hydrating nature of this serum is beneficial for all skin types, not just those with sensitive skin. It's great for preventing wrinkles and restoring a youthful glow to your skin. 
13. L'Oreal Paris  
Moisturisers and anti-ageing creams from L'Oreal Paris are among the finest on the market. If you're trying to slow down the ageing process, you should use this vitamin C serum. There's 12% vitamin C in there. L'Oréal claims it is explicitly created to address fine lines, enlarged pores, and discolouration associated with premature ageing. 
The anti-aging benefits come partly from salicylic acid, an excellent clarifying agent that stimulates your skin to exfoliate deeply. L'Oreal says your skin will appear 70% brighter after only eight weeks of application, so it must work!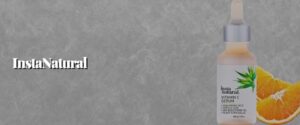 14. InstaNatural  
This all-natural serum has several plant components to make your skin appear and feel younger. Plants have some of the most intriguing stem cells. 
Some skincare experts feel that these cells may help accelerate the development of new collagen and erase hyperpigmented regions due to their potent antioxidant action. Therefore, they will produce stunningly glowing skin when combined with vitamin C. 
This vitamin C serum shines when it comes to keeping your skin supple and hydrated. Sea buckthorn oil and hyaluronic acid help your skin retain its firm, youthful appearance. 
15. Mario Badescu   
This highly regarded Mario Badescu vitamin C serum matches the brand's reputation. Vitamin C, sodium hyaluronate, and collagen are the three main components. Smoothing and moisturising sodium hyaluronate is a byproduct of hyaluronic acid. Collagen has powerful anti-ageing qualities, keeping your skin tight and firm. 
Mario Badescu recommends saving this serum every other night due to its potency. You may use it beneath your night cream since it layers nicely with other moisturisers. You should use this product with Mario Badescu's Brightening Mask with Vitamin C for maximum results. 
16. Buttah   
Although Buttah intended its ultra-calming serum for melanated skin, anybody with sensitive skin will benefit from us. Vitamin C is combined with grapeseed oil, a healthy oil rich in antioxidants and other nutrients. 
Try using them to keep your skin feeling supple and renewed while chamomile extract and ferulic acid calm inflammation. Hyaluronic acid is a natural component for maintaining hydration. 
Buttah has vitamin A, essential for skin health and cell turnover. It promotes collagen production, which in turn aids in shedding old, hyperpigmented skin and forming new, healthy skin. 
17 Tribe Skincare Brightening
The Australian skincare company Tribe Skincare creates gentle cosmetics for people with sensitive skin. Their vitamin C serum and other products are safe throughout pregnancy.
In addition to being rich in antioxidants, its vitamin C includes niacinamide, which helps level skin tone and protects against damage.
18 Youth To The People
The Youth To The People serum has added caffeine to help brighten your skin and has received almost five out of five stars in over 650 reviews. It is formulated to lighten hyperpigmentation, deflate puffiness, and tighten the skin, and it is non-sticky, fragrance-free, and lightweight.
After two weeks of use, one of the product's numerous enthusiasts said, "it is mind-blowing!" There will never be a time when your skin will look so healthy,  radiant, and flawless.
19  Alya Skin
Another reasonably priced choice, this vegan serum uses hyaluronic acid and vitamin C-rich Australian natural ingredients to leave skin feeling smooth and radiant. 
It stimulates cell turnover, essential for young skin at any age and protects against damage caused by external stresses.
One reviewer gave it five stars and said their "my skin couldn't feel brighter" and "feels perfect on my skin, and the smells is nice too."
Best Affordable 
1. CeraVe Skin Renewing  
Rejuvenating CeraVe Cream Pure makes up 10% of Vitamin C Serum and three other ceramides, hyaluronic acid, which comes in sodium hyaluronate, vitamin B5, and vitamin E.
Pure vitamin C has antioxidant qualities, such as resistance to sun damage and other environmental aggressors. In addition to supporting a uniform complexion, it helps brighten the skin.
Ceramides NP, AP, and EOP restore the skin's natural moisture barrier. The skin is calmed by vitamin B5.
CeraVe's patented MVE Technology is incorporated into the serum to provide sustained release of the active ingredients for up to 24 hours of hydration and nourishment.
Non-comedogenic means that this vitamin C serum from CeraVe won't cause your pores to become clogged.
Both scent and parabens are absent. You will love how it goes on smoothly, how fast it absorbs, and how well it holds up under makeup.
2. The Ordinary Ascorbic Acid
Water-free and stable, Ordinary Ascorbic Acid 8% and Alpha Arbutin 2% combine pure vitamin Carbutin in a concentrate.
The focus of this serum is illumination. Alpha arbutin stops melanin development to diminish hyperpigmentation, black patches, and an uneven skin tone, while pure vitamin C is an antioxidant and brightener.
The Ordinary has eight more vitamin C options. This serum is one of the most significant vitamin C serums available at a pharmacy for several reasons.
It's not a vitamin C derivative but includes pure vitamin C.
It doesn't matter how well a vitamin C derivative works; it can't compare to the real thing.
The ascorbic acid concentration in this serum, at 8%, is just right. It's perfect for sensitive skin since it's far less irritating than vitamin C solutions with 20% or more concentrations while still providing excellent results.
Alpha Arbutin is added since it lightens scars and works well with other skincare products.
When first applied, this lightweight solution may feel a little greasy, but this quickly dissipates as the serum sinks into the skin.
Ascorbyl tetra-isopalmitate (20%) Vitamin F Solution, Common
The Ordinary Ascorbyl Glucoside Solution 12% (shown) is a water-based serum with a more pleasant texture than waterless vitamin C solutions; it is an excellent alternative to vitamin C but is more stable than vitamin C.
For additional information on all eight of The Ordinary's vitamin C products, including descriptions of their other powerful, pure vitamin C and vitamin C derivatives, see this guide to The Ordinary's vitamin C products.
3. Inkey List  
The Inkey List EGF Serum is made from a mixture of vitamin C, ascorbyl glucoside, and 1% Epitensive, an Epidermal Growth Factor system generated from plants. This product can shield the skin from environmental aggressors, brightens the complexion, and combat the telltale symptoms of ageing, including loss of elasticity and firmness.
Ascorbyl glucoside is a stable and penetrating vitamin C derivative with many of the favourable properties of ascorbic acid.
Collagen formation is boosted, antioxidant defence is provided, the skin is brightened, and the appearance of hyperpigmentation and dark spots is reduced.
According to the manufacturer, 1% Epitensive is a plant-based Epidermal Growth Factor that promotes skin regeneration and smoothens fine lines and wrinkles.
This mild serum may be used twice daily and is suitable for all skin types.
This vitamin C derivative is safe with retinol, AHAs/BHAs, and niacinamide—three potent actives that should not be used with pure vitamin C.
4. TruSkin Facial Serum & Hyaluronic Acid and Vitamin E
Over a hundred thousand customers have left positive feedback on Amazon for TruSkin Vitamin C Facial Serum with Vitamin E and Hyaluronic Acid, attesting to the product's popularity. There are fewer raves about a beauty aid.
The organic Aloe Barbadensis Leaf in this serum is combined with vitamin C derivative sodium ascorbyl phosphate, hyaluronic acid, witch hazel, and vitamin E.
Sodium ascorbyl phosphate is a vitamin C derivative used to fortify this serum.
This stable derivative's anti-aging and skin-tightening effects are comparable to pure vitamin C. Hyperpigmentation may lighten and stimulate collagen formation.
Sodium ascorbyl phosphate's antibacterial qualities also make it a suitable, side-effect-free treatment for acne.
Vitamin C isn't the only active ingredient in TruSkin vitamin C serum; the Aloe Vera plant's soothing Organic Aloe Barbadensis Leaf, rich in vitamins A, C, and E, is also included.
As a humectant, hyaluronic acid draws water to the skin and keeps it there. Antioxidant vitamin E aids in shielding the skin from the damaging effects of the environment.
5. L'Oreal Revitalift Derm Intensives,
The vitamin C serum L'Oreal Revitalift Derm Intensives includes 10% ascorbic acid (pure vitamin C) in a silicone-based composition.
Glycerin helps keep the skin supple, and adenosine, which reduces inflammation and repairs the skin's protective barrier, is also present.
The 10% concentration of pure vitamin C in this serum is just what you need to boost your skin's glow and diminish the appearance of fine lines and wrinkles.
Hydrolysed hyaluronic acid, which has a low molecular weight and can thus penetrate, moisturise, and plump the skin, is also included.
To ensure maximum efficacy and consistency, the formula is prepared without water. Pure vitamin C degrades when air exposure; thus, this product is packaged in a metal tube to keep it as fresh as possible.
It's possible that, like other pure vitamin C products, this serum may provide a slight warming sensation upon application.
Dimethicone (silicone) makes the serum smooth on the skin and is an excellent base for cosmetics.
It's devoid of synthetic dyes and colours, mineral oil, and parabens, so it's safe for those with sensitive skin.
*Do a patch test Before using this or any other new skincare product on your face.
6. Acure Brightening 
The vitamin C derivative, ferulic acid, pineapple extract, papaya extract, and matcha (green) tea included in Acure's Brightening Vitamin C & Ferulic Acid Oil Free Serum help brighten and smooth the skin.
This serum contains a form of vitamin C called tetrahexyldecyl ascorbate. This stable derivative may be absorbed by the skin and penetrate deeply.
It has been established via in vitro tests to be transformed into ascorbic acid in the skin. It has comparable advantages to those of pure vitamin C.
The skin will be brighter, you'll be protected from the sun's rays, and your body's collagen synthesis will increase.
More research is needed to confirm the benefits of this vitamin C derivative, although it shows promise as an alternative to regular vitamin C.
The antioxidant properties of ferulic acid enhance the photoprotective effects of vitamin C.
Both the pineapple and papaya fruit extracts work to gently exfoliate and hydrate the skin, while the papaya extract also aids in sweeping away any lingering dead skin cells.
Extract from the leaves of the Camellia sinensis plant (green tea) has anti-inflammatory, antibacterial, and antioxidant properties.
The texture of this serum is so light and silky that it nearly mimics that of a lotion. Quickly absorbing, it may be worn alone or under cosmetics.
Parabens, sulphates, mineral oil, petrolatum, formaldehyde, and animal testing have all been eliminated from the formulation of this vitamin C serum.
7. Klairs Freshly  
Using a mild 5% concentration of vitamin C (ascorbic acid), Klairs Freshly Juiced Vitamin Drop Vitamin C Serum effectively treats poor skin tone and enlarged pores without irritating the skin.
Those with extra-sensitive skin should choose this concentration.
It's very concentrated, yet it won't irritate your skin like other products that claim to lighten or even out your skin tone or eliminate black spots or enlarged pores.
Plant ingredients, including the restorative and anti-inflammatory Centella Asiatica Extract, are also included in this vitamin C serum from South Korea.
The producer has touted Scutellaria Baicalensis Root Extract for its antioxidant and brightening effects.
Hydrating sodium hyaluronate and the collagen-building component proline aid skin regeneration. This serum has been scented for your convenience.
8. RoC Multi Correxion
The wrinkles and fine lines on your face will seem less noticeable after using RoC Multi Correxion Revive and Glow Vitamin C Serum.
The serum contains a potent Vitamin C Blend (10% active ingredient), peptides, antioxidants, and hydration.
3-O-ethyl ascorbic acid, often known as ethyl ascorbic acid, is the vitamin C derivative used in the recipe. The skin readily absorbs vitamin C in this stable form.
According to the maker, it undergoes a chemical reaction in the skin, producing pure ascorbic acid. The fact that it lightens the skin is perhaps its finest feature. Collagen production may be boosted, and you may get the antioxidant advantages of pure vitamin C.
Knotgrass (Polygonum aviculare) extract has been shown to block the sun's damaging UV radiation and provide other photoprotective advantages. In addition, it works to strengthen and tighten the skin.
Protect yourself from UV-induced free radical damage with an antioxidant boost from Terminalia ferdinandiana Fruit (Kakadu Plum) Extract.
The anti-inflammatory and moisturising qualities of Aloe Barbadensis Leaf Juice (Aloe) help to calm skin irritation.
When used regularly, the water-based serum helps produce a more even skin tone and a brighter complexion. This serum has been scented for your convenience.
9. ArtNaturals Vitamin C Serum
The vitamin C derivative, aloe, hyaluronic acid, and jojoba oil in ArtNaturals Vitamin C Serum work together to make your skin more supple and radiant. The solution is gentle enough to use even on the most sensitive skin.
Sodium ascorbyl phosphate is the vitamin C derivative used here since it is stable and provides antioxidants to the skin, like pure vitamin C.
It also has the potential to lighten the skin and increase collagen production.
SAP's antimicrobial properties and potential efficacy against acne are additional benefits.
Sodium hyaluronate, a type of hyaluronic acid, has been shown to moisturise and plump the skin. The skin is calmed, hydrated, and repaired with Aloe.
Jojoba oil, extracted from the seeds of the Simmondsia chinensis plant, is a very stable oil with properties comparable to human sebum. It's a fantastic option for oily skin since it may help regulate oil production.
This inexpensive vitamin C serum reduces the appearance of fine lines, age spots, and sun damage.
Jojoba oil's barrier-protecting and softening characteristics make this serum lightweight yet nourishing.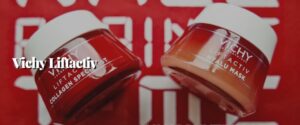 10. Vichy Liftactiv  
The brightening and firming effects of the Vichy Liftactiv Vitamin C Serum, which contains 15% pure vitamin C and hyaluronic acid of natural origin, may be seen in as little as ten days.
It contains active ingredients that work to balance out skin tone and slow the appearance of ageing.
The serum contains 15% of pure vitamin C (ascorbic acid). Ascorbic acid diminishes the appearance of wrinkles and fine lines, stimulates the growth of collagen, and lightens hyperpigmentation and age spots.
When used with sunscreen, it offers enhanced UV protection and enhanced photoprotection. Therefore, this serum is highly recommended for daytime usage.
There is alcohol in this serum, so use it with caution. Alcohol is astringent and antibacterial; however, it may dry the skin.
11. Sephora Collection Ultra  
This is a fantastic low-priced choice from Sephora's label. In addition to vitamin C, this serum also includes natural peptides derived from marine algae, which tighten the skin.
In addition to containing 97% elements of natural origin, the bottle is crafted from 100% recyclable glass.
Night and day are different when you're utilising it and not.
It's great if you ever want to try the 'no-makeup' makeup look.  
12. SkinHit Brightening Serum
Although this serum is cheap, it has received several favourable evaluations, which should convince you to try it. Incorporating luminous peptides, this cruelty-free and vegan formulation improves the look of skin's luminosity while also levelling skin tone and decreasing the visibility of pigmentation.
One satisfied customer said that after using it for only two days, she felt more confident with his skin condition. Other customers have also admitted that this product brings out the skin's natural glow and radiance, making you look younger. And your skin will feel even more supple once you mix it with a moisturiser.
13. Artnaturals  
The price of this vitamin C serum, which is less than ten dollars, makes it a go-to option for many people. Over 10,000 satisfied customers have given the Artnaturals vitamin C Brightening Serum five stars on iHerb, praising its "perfect," "excellent," and "gentle for everyday us."
This one-of-a-kind mixture claims to revive dry, dull skin, increase hydration, calm irritation, and replenish lost moisture.
14. The Ordinary Ascorbyl  
The Ordinary's vitamin C serum is a no-brainer on this list, given the company's reputation for producing effective skincare products at rock-bottom rates. 
It combines vitamin F (fatty acids) for further soothing, calming, and strengthening benefits with a high-strength, oil-solubilised vitamin C derivative that may be used in greater concentration than pure L-ascorbic acid without disadvantages. 
Even if you've had little luck with vitamin C serums, you may find that this alternative makeup, which employs a derivative rather than the pure version of the substance, works better with your skin. 
Best Vitamin C Serum For Oily Skin
ESK C Serum Lite
Because of the instability of vitamin C without an oil foundation, this serum employs a more refined oil base that won't exacerbate oily skin or the effects of high humidity. 
The ESK C Serum Lite includes vitamin C in its most effective form, L-Ascorbic Acid, 10%, making it ideal for regular and oilier skin types to repair and prevent the look of ageing, including fine lines, wrinkles, pigmentation, and skin roughness.
Best Vitamin C Serum For Acne-Prone Skin
SkinCeuticals Silymarin 
A vitamin C serum formulated for oily, combination, and acne-prone adult skin. 15% l-ascorbic acid, 0.5% silymarin, 0.5% ferulic acid, and 0.5% salicylic acid make up the SkinCeuticals Silymarin CF Serum. This unique blend of ingredients will leave your skin looking radiant and silky smooth while providing a healthy dose of antioxidants.
Best Vegan Vitamin C Serum
KORA Organics Noni Bright
This vitamin C serum is a top seller from model Miranda Kerr's line of skincare products, KORA Organics. It is formulated with a stable and skin-friendly vitamin C (12%) as Ascorbyl Glucoside. It contains a synergistic blend of botanical actives (including red pepper, olive leaf, Kakadu plum, and more) to protect your skin from environmental damage.
A reviewer gushed, "It feels so lovely, has a wonderful texture, and doesn't pill my skin like others I have tried," calling it a "stunning serum." It doesn't stick and absorbs fast. With this Serum, my skin has lightened up in a few days. Besides oily skin, it is an excellent pick for combo skin.
Best Serum For Dark Spots
1. Skinstitut 
This vitamin C serum is one of three "power serums" that Skinstitut introduced the last year as part of its rebranding. The Skinstitut Medical Advisory Council, comprised of eminent Australian physicians and dermatologists, has approved each serum.
This serum's potent combination of ingredients, including 10% stabilised vitamin C, ferulic acid, Kakadu plum, and liquorice root extracts, helps fight free radical damage and dullness for noticeably brighter skin.
2. Viviology 
This serum has been praised as a fantastic buy for its quality and low price. Algae, Kakadu plum, finger lime extract, and lemon myrtle water extracts join 15% L-Ascorbic Acid vitamin C as some of its hardworking constituents.
This incredible value comes in a convenient pump container. The redness on your face will fade, and the skin tone will increase even after using this," says one glowing 5-star Review.
3. Paula's Choice C15  
The Super Booster, which has received hundreds of rave reviews, is another excellent option for rapidly brightening uneven skin and reducing the look of wrinkles and fine lines. 
It has a 15% concentration of vitamin C and skin-brightening ingredients, including vitamin E, ferulic acid and skin-smoothing peptides to help with skin discolouration, dullness, and pollution.
A reviewer who gave it five stars noted that the results are worth the wait: "Wonderful!" Improved skin tone, texture, and brightness.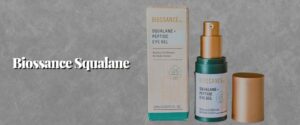 4. Biossance Squalane
This Biossance serum is formulated with a one-of-a-kind white shiitake mushroom extract and a vitamin C derivative for "faster, more powerful, longer-lasting results" in lightening and reducing pigmentation. It will speed up the process by which your dark spots fade away and prevent any new ones from appearing.
One reviewer gushed about it, calling it a "Holy grail!" My skin looks brighter in three weeks, and its scars are fading. It has helped clear up my acne.
Best Vitamin C Serum For Dry Skin
1. Elizabeth Arden 
This product is ideal if you're always second-guessing whether or not you're using enough serum. Vitamin C from Elizabeth Arden is packaged in 30 biodegradable capsules designed to be used; concentrations of vitamin C and ceramides (which prevent moisture loss) are included in each capsule.
2. MCoBeauty Hydrating Hyaluronic Acid 
You can have healthy, glowing skin with this cheap serum. Hyaluronic acid, niacinamide, vitamin C-rich kakadu plum, and hibiscus extract all combine to give you your best skin.
3. Pro-Collagen Vitamin Serum
In case you didn't know, JS Health isn't only a supplement retailer and makes high-quality skin care products. Their Pro-Collagen Vitamin Serum is a best-seller.
The formula's mild weight conceals a wealth of skin-brightening and hydrating chemicals. Hyaluronic acid and vitamin C work together to moisturise and lift the skin while evening out discolouration.
Made in Australia, the Pro-Collagen Vitamin Serum is cruelty-free and effective on all skin tones.
How To Choose The Best Vitamin C Serum
pH Level of 3-5

3-20% concentration

It shouldn't have a smell  

Its colour must be light and clear
Go for L-Ascorbic Acid or Ascorbic Acid
Inquire About L-Ascorbic Acid Or Ascorbic Acid
Most people are familiar with L-Ascorbic acid, but other forms of Vitamin C, such as Ascorbyl Palmitate, Magnesium Ascorbyl Phosphate, Ascorbic Glucosamine, and Tetrahexyldecyl Ascorbate, are also available.
Many Vitamin C compounds exist because the vitamin has been modified to increase its stability in skincare formulas. A few Vitamin C variants are less irritating to the skin.
L-ascorbic acid, the natural form of Vitamin C, should be included in the Vitamin C serum's component list. This component has received the greatest scientific attention because of its many positive effects.
Pure vitamin C is quite unstable; thus, it's usually coupled with other ingredients like ferulic acid and vitamin E or a low-water formula to be used safely.
Select one that does not contain any silicones, synthetic fragrances, or coloured dyes vegan-friendly because it has no substances from animals.
Concentration 
To stimulate collagen production, vitamin C serums are applied to the skin to stimulate collagen production. They are typically in an acidic ratio to enter the skin and treat concerns like discolouration and acne scarring. The term "concentration" refers to the acid's relative potency.
Vitamin C serums with concentrations between 2% to  20% are helpful and effective. However, larger doses may lead to greater skin irritation, so starting with a lower amount is preferable if you're just starting.
Formulation
Although concentration is key, the most effective Vitamin C serums include Ferulic acid and Vitamin E, which boost Vitamin C's capacity to heal broken skin. Adding this to the beverage also helps maintain vitamin C, preventing it from degrading.
PH Level
To ensure maximum absorption into the skin's deeper layers, it's best to seek out Vitamin C serums with a pH level between 3 and 5. The lower the pH, the more acidic the solution could blister or irritate persons with more delicate skin.
Colour 
The best vitamin C serum should be colourless or nearly colourless.
If the hue shifts from yellow to orange and then to brown, the Vitamin C content has oxidised and been rendered ineffective. With this, you can rest assured that the serum's advantages to your skin will have diminished to the point where you need to replace it. 
There is no hard evidence that using it would cause harm, but there is also no evidence that it will help. Avoid using an oxidised vitamin C serum if you care about your health. 
Vitamin C serum with a "hot dog scent" likely expired and should be thrown out and replaced. Positively, unlike any other company, Banish immediately ships your Vitamin C serum after your order is made. 
All Banish merchandise is wrapped once orders arrive. You may relax knowing that the strength of your Banish Vitamin C Serum will have diminished by months of storage in a warehouse or on a retail shelf.
Storage 
Pure vitamin C is quite effective, but it can be difficult to work with in formulations because of its sensitivity to oxygen, water, light, and high pH. Because of this, Vitamin C serums need to be kept in a cool, dry environment.
The most effective L-Ascorbic acid-based vitamin C serum is typically held in sealed dark or amber-coloured bottles.
The cap should be replaced quickly and securely screwed on to prevent air leakage.
Keeping Vitamin C Serum in the refrigerator will extend its shelf life and prevent it from worsening.  
When To Use Vitamin C Serum
When using Vitamin C for maximum impact, people have different opinions. Experts recommend using it before bed so that your skin can restore itself while you sleep. Some have suggested doing this throughout the day to mitigate the free radical harm we experience from daily living.
The right answer is that it doesn't matter! However, you should apply it daily before sunscreen to prevent photodamage. The most critical aspect is remembering to put it to use. It's good for your skin if you use it often. 
Use two to four drops over your face once every other day at first, and then work your way up to using it every day.
In addition to using it on your face, you should also apply it to your neck.
Results  
It may take a few weeks to notice results, so consistency and patience are key. Depending on the severity of the skin damage, using a vitamin C serum consistently may take up to three months before you notice a noticeable brightening effect. However, there is still some individual variation in the outcomes.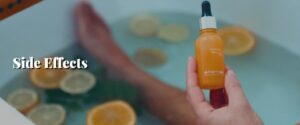 Side Effects  
Vitamin C has no known serious adverse effects, though some people may have redness, breakouts, or irritation. But this will only happen if they use a serum with a formulation that isn't right for their skin type. You can always switch to a different brand in this scenario.
It is possible, albeit unlikely, that some people are sensitive to vitamin C; if this describes you, you should not take vitamin C.
Again, it's best to examine the list of chemicals and perform a patch test to determine how your skin reacts.
You should be wary of other Vitamin C serums because they can include propylene glycol. People with sensitive skin or preexisting diseases like eczema should avoid this component since it has been linked to allergic reactions and contact dermatitis. According to some research, large doses of propylene glycol can be harmful.
If you use retinol or retinoid, don't apply anything else to your skin before or afterwards. To reduce irritation, wait at least 30 minutes between applications.
Final Verdict 
Using a vitamin C serum from a pharmacy like the ones discussed in this piece can help you fight the signs of aging without breaking the bank.
The most effective and reasonably priced vitamin C serum will be suited to your skin type and existing skin issues.
The vitamin C advantages of the pharmacy store serums discussed here are combined with those of other actives to give even more value.
Sodium hyaluronate (hyaluronic acid) is included in some of the serums. It is great for dry skin, while niacinamide is a favourite among individuals with oily or acne-prone skin since it brightens the face and helps keep oil production in check.
FAQs
Who needs a vitamin C serum?
While there are vitamin C serums designed to address a wide range of skin issues, Dr Ginni recommends it for anybody worried about the signs of aging (such as fine lines, wrinkles, and dull skin) or about UV exposure (which may lead to skin malignancies or pigmentation).
How long will Vitamin C Serum take to work?
Be patient with your skin while it adjusts to the new regimen; it may take a few weeks.
The rate at which the epidermis is shed and replaced is known as its turnover time. Dr Ginni states, "The epidermis rejuvenates itself every 48 days, and its renewal rate will reduce with age."
Because of this, results won't be immediate. Also, it's important to expect vitamin C alone to improve skin's radiance, firmness, and wrinkles. Experts advise using it with niacinamide, vitamin A, and Alpha Hydroxy Acids (AHAs) for maximum efficacy. 
Customers often report improved skin texture and tone after a week, with visible results appearing after three weeks. Pigmentation is a lengthy process that might take months.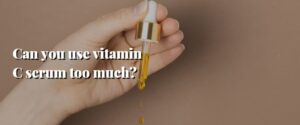 Can I  use Vitamin C Serum daily?
Yes, you can use your favourite vitamin C serum every day. Serums containing vitamin C might be used twice a day if desired. Vitamin C should be applied to freshly washed skin after using a toner but before moisturising and applying sunscreen for optimal results. 
This makes it so the active ingredient can go deep into the skin, protecting the barrier and boosting collagen formation.
Using vitamin C serum twice daily can increase your defences against free radicals by a factor of 2. Applying it in the morning will help your skin adapt to the free radicals it will encounter during the day, and applying it again before bed will help your skin repair and revitalise as you sleep.
Can you use vitamin C serum too much?
You certainly can! When it comes to absorbing active chemicals, human skin is like a wet sponge; beyond a certain point, it just can't take any more. This means you should limit your vitamin C use to twice daily and stick with serums that penetrate deep: Itr skin will be the first to let you know if you've used too much vitamin C. Your blackhead problem could worsen, or you'll suddenly break out in blackheads for the first time. 
Redness and blotchy spots on the skin may also accompany a sense of skin tightness, irritation, and itching. It is advised that those new to utilising vitamin C begin by applying it once daily, giving their skin time to adjust and be ready for a second application at night. 
Remember that your doctor or dermatologist is a great resource for helping you locate the optimal vitamin C formulation for you and your skin if you have any further questions or concerns.
How Many Times A Week Can You Use Vitamin C Serum?
You may apply vitamin C to your skin twice daily when your body adjusts to it.
However, several customers find that using it first thing in the morning gives them the best results, leaving their skin fresh and revitalised. To prevent skin irritation or response, those with sensitive skin should also restrict the frequency with which they apply the powerful superfood.
As an additional precaution against oversaturating the skin with ingredients like niacinamide, which can counteract the effects of vitamin C, you should rotate the days of the week when you apply vitamin C into your skincare routine.
Can I Use Vitamin C Serum Every Night?
Once your skin has developed a tolerance, vitamin C serums may be used daily. Some people indeed find that vitamin C works best in the morning for freshly cleansed skin, but I've also heard that it vitiates just as well when applied to the face at night.