Technological advancements have seen developers take on the role of cupid as they build websites and apps that match people based on their partner preferences and interests. 
Many companies have put a price tag on love in the form of annual and monthly subscriptions; nevertheless, there are still many free options for individuals who want to find love without running into debt.  
This article explores the range of dating sites available to Australians to help you in your quest to find love. 
Free Dating Sites
Putting a price tag on love can be difficult; that's why the following dating apps allow users to find love without having to break the bank:
1. Happn
Happn is a location-based dating site that helps individuals who have crossed paths to explore if their chance encounters could amount to something. Think about the cute barista you saw or the stranger you bumped into while grocery shopping; what if they were your soulmate? 
With Happn, you don't wonder what could have been anymore as the app suggests users you're likely to pass or those you've already encountered.  All user locations are hidden, and the app only saves an approximate location of where two users encountered each other. 
You can view the number of times you and another user have crossed paths on your profile. You can also link your Facebook account to find mutuals with whom you share common interests. 
If you spot someone but are too nervous to talk to them directly, you can like them secretly using the heart button — the user won't know you sent it unless the interest is mutual. You can also use your limited charms to send them a notification if you want them to notice you.   
If a user you don't fancy sends you blowing kisses, just press the cross button to swat them back. Conversations can only start if two users are interested in each other. Happn is the perfect app for you if you want to limit your search to individuals near you and want to meet people in person. 
Users can also subscribe to a paid version; with Happn's premium version, you can opt for a one, six, or 12-month plan. With this plan, you have unlimited likes and no ads; you can get a list of people who like you and add additional criteria and information.  
2. Tastebuds
Music is food for the soul, and it's also one of the best ways to build a connection with someone you've just met. Tastebuds allows you to meet individuals with whom you share the same music taste. 
You can meet romantic partners, concert buddies, and friends by sharing your Spotify Profile or iPhone music to connect with people who are listening to the same music as you. You can also send somebody a song to break the ice. Tastebuds is the app for you if: 
You want an app that's more than a dating platform and gives you a chance to build other fulfilling relationships like friendships. 

You don't want to break the bank in your quest to find love; the app doesn't have a paid version.
3. Wingman
If you've ever considered setting up your friend with someone or helping a single friend up their dating game, Wingman is the app for you. On wingman, you can invite your friends by typing your friend's number or scrolling through your contact list. 
You can then create their profile and scroll through the feed to see your friend's potential matches; swipe right when you encounter someone that would be great for your friend. Remember that your friend has to approve what you've written on their profile. When two individuals show interest in each other, a match is created. 
Your wingman or wingwoman can introduce you to potential matches, or you can do the introduction yourself. The app allows you to have multiple people as your wingmen. This is the best app for you if you're unfamiliar with online dating or shy about meeting new people. The app has a Paid or Premium plan with purchases.
4. POF (Plenty of Fish) Dating
As the popular saying goes, there's plenty of fish in the sea, which also applies to internet dating sites; however, one has to sift through many weeds to find the perfect match. What makes internet dating more nerve-wracking is that aside from having to sift through the weeds, there's no guarantee that someone you like will feel the same way. 
The POF dating site takes users back to dating basics as, unlike other apps, it encourages users to engage in conversations. The site also has a paid membership premium plan that allows you to upload more photos, get more information about potential matches, no ads, and know who views your profile. 
However, the site doesn't pressure users into upgrading. Alternatively, you can purchase live credits or tokens to get more exposure. This is the ideal app for you if:  
You prefer getting matched with interested users that engage in conversations.

If you want an app with a broad pool of singles that offers various ways to interact with them
5. Tinder
A list of the best dating apps isn't complete without mentioning Tinder, as it was the app that made the term swipe for love trend. This app is for you if you're an avid believer in love at first sight. The platform allows users to choose prospective partners based on their profile picture and location. The chat function starts working when both parties are interested. 
However, Tinder can be overwhelming since it's popular, and there's no limit on how many people you can show interest in a day. Even after showing interest, only a few compatible matches may respond to messages, and not all users are legitimate suitors.  
Tinder is the ideal app for people who want more options to increase their chances of meeting one; this, however, increases your chances of encountering duds. The app has Paid or Premium versions like Tinder Platinum, Tinder Gold, and Tinder Plus. Every plan has an increasing array of features, from messaging before matching and seeing the people who like you. 
6. Bumble
Like Tinder, Bumble is a popular dating app among Australians in the online dating scene. Bumble was among the first online dating sites to give women control, allowing them to create meaningful relationships in a safe environment. 
If you'd like a break from the usual pictures of men with their dogs or chat-up lines, Bumble is the app for you. Besides romantic relationships, the site offers users avenues to build friendships and professionals through the Bumble BFF and Bumble Bizz modes. 
This is the perfect app for you if you can start conversations and are looking for a platform that allows you to build different types of relationships. 
Bumble has Paid, or Premium plans like Spotlight, SuperSwipe, and Bumble Boost that have in-app purchases. These paid versions allow users to get more swipes, travel mode, rematch with expired swipes, and increase exposure. 
7. Zoosk
This platform uses a matchmaking technology called Zoosk, which analyses user profiles to deliver better matches in real-time. Zoosk has various apps specifically designed for users of Facebook, Android, and iPhone. One can also use Zoosk messenger to chat with potential matches.  
Zoosk is different from other platforms because it usually reviews pictures, so users don't encounter fake accounts or inappropriate photos. The basic details you must include in your profile are your smoking status if you have children, blood group, ethnicity, height, and postcode. However, you can also include your income and your work industry. 
This app is suited for individuals looking for a dating site that's simple to use. Zoosk has four annual, six-month, three-month, and monthly subscription plans, costing between $14.95 to $34.95.   
8. Clover
Rather than picking petals and trying to figure out if someone feels the same as you, Clover gives you a chance to pick everything you want in a partner. The app allows you to filter everything from dressing style, personality type, occupation, and relationship type. 
Users can set up dates with On-Demand Dating, scroll through profiles of people near them, attend parties, or join mixers. Unlike other sites, the app isn't limited to straight people; it can be used by anyone regardless of their sexual orientation.   
This app is suitable for individuals who know what they want in a partner. Clover has paid annual, three-month, and weekly plans.
9. Hinge
If you're a firm believer in not judging a book by its cover, Hinge is the app for you. This site gives users an insight into people's personalities rather than just providing vague details like age, height, and location. When signing up, users are required to provide six pictures and provide answers to any three of the following statements:
What's the hallmark of a great relationship?

Weirdest gift ever received or given.

What kind of people do you get along with?

Things you're weirdly attracted to

The biggest risk you've ever taken
You can view an individual's Instagram from their profile if they've linked it. Users can reveal if they use recreational drugs and how frequently they use them. You can show interest in a user by tapping the heart icon on their picture or answer. However, users on the free plan have a limited number of hearts. 
Hinge has a premium version that allows users to get boosts, add more details to their profile, and unlimited likes. The paid plan also offers in-app purchases. 
10. SilverSingles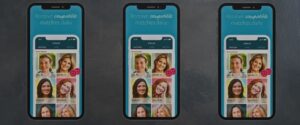 This is a mature dating platform for individuals above 50 who are looking for serious relationships and aren't into the games that come with modern dating. SilverSingles aims to help singles meet people they can enjoy life with as it understands its target audience's stage of life. 
The app is available for iPhones and Androids and can also be accessed through the web. It is perfect for individuals who are reluctant to jump into the dating scene after a failed long-term relationship. 
SilverSingles has a Premium plan that gives users full access to features such as unlimited access to user profiles, a search function, and the ability to add more details to your profile. There are three subscription plans; annual, 6-month, and 3-months, which cost between $49.95 and $89.85 monthly.  
11. Grindr
This is the largest online dating site for queer, gay, and bisexual individuals. It's the go-to app for bi and gay men looking for friendship groups or partners. Grindr shows compatible users in your location and lets you send them videos, images, and messages if you match.
To show interest in some, simply click on the user's profile and send an emoji. You can use the explore function to find matches in other cities and plan meetings if you're planning to travel. 
This app is perfect for gay or bi men looking for partners in their locality or other cities. The platform has an unlimited paid plan with zero ads and incognito mode. The Paid version also lets you search profiles worldwide and has unlimited profile views.  
12. Coffee Meets Bagel
If you've been on vanilla dates recently and want to change things up, you should consider signing up for Coffee Meet Bagel. This site aims to match people by suggesting compatible singles in your location. Like most dating sites, you tap the heart icon to show interest and the cross icon for people you don't fancy. 
The site provides details like education, employer, occupation, religion, ethnicity, and height of compatible singles near you. Unlike other dating sites, users on this platform can choose from a general list of people in Discover or from small groups the app recommends. Depending on your location and the app's popularity, the number of recommendations may be low, and it may take a while for them to refresh.  
This app is ideal for individuals who want an increased chance of matching with individuals who are genuinely interested in them. The app offers a Premium plan that allows users to see all their likes and get monthly profile boosts. 
13. Snack
Snack isn't a regular online dating site; it's a fusion of Tinder and TikTok, where users create videos to showcase who they are. The site is marketed as something parents wouldn't understand; instead of swiping left or right, users scroll through the feed and like videos of potential matches. However, Snack is only available on iPhones. 
This app is perfect for people who love TikTok and want to break away from conventional online dating apps. 
14. Her
Her is an online dating site for queer, bi and lesbian women. Besides looking for romance, users on this platform can attend local queer events or meet people. You can use the filter function to curate your search. The app is centred on inclusiveness and offers a safe space for all. 
This app is ideal for queer, lesbian, or bi women looking for an inclusive platform or those who wish to attend local queer events. Her has annual, monthly, and 6-month subscriptions.
15. Facebook Dating
This dating site is part of the Facebook app, and users can use their Facebook profile as a foundation for creating their dating profile. The Dating profile is separate from the regular account, and users can add more details to help them find a match. 
The chances of encountering someone you know are limited. The site is free, and it doesn't have a desktop version. This app is perfect for individuals who spend a lot of time on Facebook and don't want the inconvenience of downloading a separate dating app.
Free Dating Sites
If you prefer dating websites, you may wonder if there are any available in Australia. Most dating websites have app versions for people who prefer to monitor their profiles on the go. Here's a list of desktop sites for those who don't like apps: 
RSVP

eHarmony

EliteSingles
1. RSVP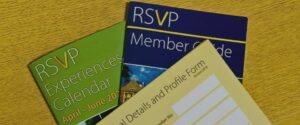 RSVP is one of the first online dating websites — Australia's biggest and most trusted dating website boasting 30,000 new users each month. The site guarantees 24/7 customer support through email and live chat. The site has a mobile version available on Android and iOs.  
This is the perfect site for singles who don't have time to waste on new apps that still have bugs and want a broad singles database to choose from.
2. eHarmony
The eHarmony platform claims to use decades of research on long-term relationships to help singles find their perfect match. Users must complete a questionnaire detailing who they are and what they're looking for when signing up. 
You can filter your preferences to include details such as the importance of religious beliefs, smoking status, how far you can travel, location, and if you can consider relocating for the right partner.   
The platform has a free and paid version; however, the site doesn't pressure users into opting for the paid version. The paid version has incognito mode and a Spotlight feature that helps you stay in the top spot for all your matches for 24 hours. The paid plan lets users see who visited their profile, send unlimited pictures, and view pictures.
The site is ideal for individuals searching for long-term relationships but has deal-breakers they don't want to compromise. eHarmony has an app version that's available for Android and iOS. 
3. EliteSingles
While the name might sound snobbish, the site's premise is that most of its users are university graduates. The site's matching algorithm is based on a personality taken when users sign up. Users rank how essential some situations or factors are, allowing them to hone in on what qualities their partners must have. 
EliteSingles has a free and paid version available on iOS and Android. The free version allows users to view their personality test results, send likes and smiles, get match recommendations, and upload pictures. The paid version lets you see users who visit their profiles, receive and send unlimited messages and get more exposure to other prospective matches.   
Paid Dating Apps & Sites
Good things aren't free; this might be why most dating apps and sites don't shy away from becoming friends first and eventually offering extra benefits. Premium plans usually offer premium features like unlimited messaging, no ads, and access to functionalities that are unavailable on free plans. This is why most apps offer free trials. Platforms offering paid memberships include: 
Happn

Wingman

Plenty of Fish

Tinder

Bumble

Her

Grindr

Zoosk

Clover

Coffee Meets Bagel

Hinge

SilverSingles

Raya
What's Raya?
This is a private, membership-only dating application for high-profile names and celebrities. With Raya, you don't just download it and sign-up; you must apply for membership. Often, you must have a referral to join the up; even though it's a dating app, you won't be able to use it unless you're a celebrity or are in with the right crowd.
The app also has a heavy privacy policy; even if you become a member, you can't share much from it as your account can be shut down. The app was launched in 2015 and is available on iOs. Using this app costs $10 every month, and it offers in-app purchases. 
Is Hater App Active?
No, the Hater app is no longer available on Google Play or Apple Store, and there's been no communication from the developers in recent years. This app was a hit as it offered users a chance to bond over things they hated, like pineapple on pizza, slow walkers, or selfies. It seems like people will have to find new ways to connect!
Finding The Right Dating App For You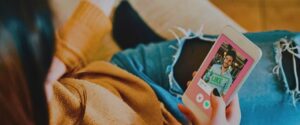 Finding the right dating app for you is like finding your perfect match — it might take patience and trial and error. However, the best way to find an app that best suits your needs is by dipping your toes in the water and signing up on several platforms. 
Most dating apps have similar features, including picture limits, details, and conversational prompts. Other apps distinguish themselves by connecting users that enjoy specific topics. Many apps offer free and paid versions, allowing you to upgrade when the free version isn't doing it for you and refine your search for the ideal partner.    
There's no one-size-fits-all when it comes to online dating apps. The right dating app for you is the one you're most comfortable with and allows you to find the perfect partner. That said, there's no rule against using several dating apps simultaneously.