The answer to the age-old question — of how does one naturally maintain a youthful look as they advance in age seems to only lie with a few individuals like Elle Macpherson and George Clooney.  From tightening wrinkles and lines to eliminating age spots and brightening dull skin tones, stores seem to have many products claiming to reverse aging. 
With the many options available, it's only logical to come up with a list of the top anti-aging creams that will help you maintain a youthful glow. This review is based on the feedback of over 600 Australians using various anti-aging products in the last year. 
The best-ranking product is Olay, receiving five stars overall for user satisfaction and other essential areas. This article reviews Olay, Nivea, Neutrogena, Garnier, Clinique, and Ordinary based on their effectiveness, overall customer satisfaction, value for money, packaging,  and consistency.   
Top Anti-Ageing Skincare Products
Here are the leading anti-aging brands in Australia based on customer feedback collected: 
Olay

The Ordinary

L'Oréal (inc. Revitalift)

Clinique

Nivea

Garnier

Coles

Neutrogena
Olay got five-star reviews for overall satisfaction, packaging, feeling on the skin, consistency, and consistency. Coles, L'Oréal, Nivea, and Nivea managed to garner points for packaging. Cole received five stars for effectiveness. 
Read on to get more insight on the best anti-aging skincare product for your skin, what to look for when purchasing skincare products, and get a brief overview of what the top skincare brands above offer.    
Top Anti-ageing Skincare brands
L'Oréal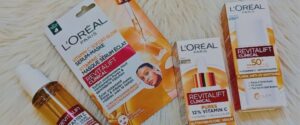 If you're looking to stop the aging clock, L'Oréal has various night and day moisturizers, serums, eye creams, and treatments to help you maintain your youthful glow. The brand also boasts of a line of makeup products such as the L'Oréal infallible — a concealer that promises to give consumers a youthful look. 
The brand claims it can help its customers avoid the pains of undergoing cosmetic surgery with products such as the Revitalift Laser x 3 Day Cream treatment which acts as a powerful anti-aging moisturizer that corrects wrinkles, evens out skin tone, and densifies one's skin.
Other products from the brand are:  
30ml L'Oréal Paris Youth Code Serum 

15ml L'Oréal Paris Age Perfect Collagen Tightening Eye Cream 

30ml L'Oréal Revitalift Filler Hyaluronic Acid Wrinkle Serum

50ml L'Oréal Revitalift Filler [HA] Anti-Wrinkle Serum  
The brand received five stars for its packaging, three stars for value for money, and four stars for overall customer satisfaction, effectiveness, consistency, and feeling on the skin.
Olay
This brand features various products that suit skin types, including sensitive, dry, and oily. Olay also offers other products such as facial cleansers, CC & BB creams, sunscreen, and facial cream that changes into liquid when in contact with the skin for fast absorption — Olay Whip. 
The brand also offers daily serums, gels, and creams from various collections to treat aging signs. The products usually target crow's feet, dark circles, puffiness, and fine lines. Some of the brand's other products include: 
50g Olay Regenerist Micro-Sculpting Face Cream 

100g Olay Total Effects Cream Cleanser 

50ml Olay Total Effects 7-in-One Anti-Ageing Serum 

50g Olay Regenerist Collagen Peptide Cream 
The Olay brand received a five-star rating for consistency, customer satisfaction, packaging, and feeling on the skin. It also got three and four stars for value for money and effectiveness, respectively.
The Ordinary
As a subsidiary of the DECIEM brand, the Ordinary strives to make functional beauty affordable to the everyday Australian. The line offers users a routine on its web page and suggestions for combining various products for the best results.
The brand stocks everything from skin powders, direct acids, and vitamin C creams to help combat concerns such as fine lines and dullness.  
Some of the brand's most popular products are: 
30ml  Ordinary Granactive Retinoid 5% in Squalane

60ml  Ordinary "Buffet" + Copper Peptides 1%   

30ml  Ordinary Marine Hyaluronic 

240ml Ordinary Glycolic Acid 7% Toning Solution
The brand was rated four stars for overall customer satisfaction and effectiveness and five stars for the value of money. The Ordinary got three stars for the remaining categories: consistency, packaging, and feeling on the skin. 
Clinique
This brand has been manufacturing dermatologist-developed products and offers fragrances, skincare products, and makeup. The brand has an acne line for various skin types and a men's collection. 
Clinique has various products to target wrinkles and fine lines. The brand's Smart skincare line offers customized serums and treatments to address visible aging signs.  
The brand also produces: 
50ml Clinique Smart Custom-Repair Serum 

50ml Clinique Repairwear Sculpting Night Cream 

50ml Clinique Smart Night Custom-Repair Moisturizer

Clinique Repairwear Laser Focus Wrinkle Correcting Eye Cream
The product earned four stars for overall satisfaction, feeling on the skin, and effectiveness. Clinique earned three stars for value for money, packaging design, and consistency.
Nivea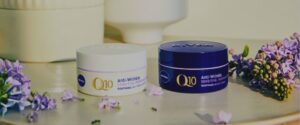 The Nivea brand was launched in 1911, selling various body and skincare products for women and men. Nivea's broad pool of beauty products includes treatments, moisturisers, body creams, lip care, masks, scrubs, exfoliators, makeup toners and removers, and cleansers. 
Nivea offers several creams, ampoules, and creams to fight ageing. Nivea also produces Firming Replenishing and the Q10 Power Ati-Wrinkle  Pearls, which minimise wrinkles, moisturise and make the skin firm.  
Other products from the brand include:
50ml Nivea Cellular Filler Anti-Age Day Cream SPF15 

50ml Nivea Naturally Good Anti-Age Night Cream 

50ml Nivea Anti-Age Q10 Power Day Cream For Mature Skin SPF15 

15ml Nivea Cellular Hyaluron Filler Anti-Age Eye Cream 
The brand received five stars for value for money and packaging and four stars for consistency, feeling on the skin, and overall customer satisfaction. 
Coles
Besides being a leading supermarket in Australia, Coles also produces various skincare products and cosmetics. The brand also offers various standard and tinted sunscreen and face wipes for removing makeup. 
Some other products from this company include: 
1L Coles Ultra Pump Sunscreen SPF 50

Coles 3-in-1 Sensitive Facial Cleansing Wipes (30 face wipes)

100ml Coles Aloe Vera After Sun Lotion 

50ml Coles Tinted Facial Sunscreen SPF 50
The brand was rated four out of five stars for feelings on skin, overall customer satisfaction, and feeling on the skin. The brand also got three stars for consistency and five stars for packaging design and effectiveness. 
Neutrogena
Neutrogena is a skincare brand under the Johnson & Johnson company, and it's available in over 70 countries. The brand offers several anti-ageing products, including Rapid Tone Repair, Rapid Wrinkle Repair, and Ageless Intensives. Each of these products has day and night creams that target specific concerns. 
The Ageless Intensives lines have active ingredients like hyaluronic acid and retinol SA, reducing wrinkles in 14 days by accelerating the surface cell turnover.     
Other products from this brand are: 
39g Neutrogena Ageless Intensives Deep Wrinkle Night Cream 

29ml Neutrogena Ageless Intensives Deep Wrinkle Serum 

29ml Neutrogena Rapid Tone Repair Dark Spot Corrector

48g Neutrogena Rapid Wrinkle Repair Regenerating Cream  
The brand scored four stars for effectiveness and three stars in all the remaining categories.
Garnier
This brand aims to provide people with sustainable and simple beauty solutions to help them feel their best natural selves. The brand offers anti-ageing skincare items from its Skinactive collection, including SPF15, BB creams, and eye creams.    
Its other products include: 
50ml Garnier Skinactive Ultra-Lift Day Cream SPF15

50ml Garnier Skinactive BB Cream Anti-Ageing Light  

6g Garnier Skinactive Hydra Bomb Eye Tissue Mask 

50ml Garnier Skinactive BB Cream Anti-Ageing Medium 
The brand got four stars for value for money, packaging, and effectiveness. The brand scored three for overall customer satisfaction, feel on the skin, and consistency. 
Things to Consider when Purchasing Anti-ageing Skincare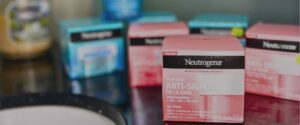 Besides surveying the top-rated anti-aging skincare products; the research also identified the main drivers of consumer satisfaction which include:  
Consistency: 27%

Effectiveness: 40%

Feeling on skin: 12%

Value for money: 20%

Packaging: 1%
Effectiveness
This is the primary driver of consumer satisfaction for anti-ageing skincare products. As per our research, 24% of consumers purchase the same skincare brands. In other words, it suggests that most consumers have already identified products that work for them. 
With the range of products available in the market, it's advisable to try various products to identify the one that best suits your skin type.  
Consistency
The survey also established that consistency is another key driver of consumer satisfaction. Finding an anti-ageing cream that works for you can be challenging. Nevertheless, brands usually have various products with different consistency; therefore, customers have various choices, from creams to serums.  
Value for Money
Value for money is an aspect most consumers consider for every purchase. On average, Australians spend $37 every month on anti-ageing products, according to our research. 22% of consumers only purchase skincare products when they're on promotion. 
Some consumers only purchase products because they have specific ingredients, which means additional costs. For instance, 19% of Aussies try to purchase ethically, and they go for products with natural ingredients or those that are cruelty-free.
Feeling on Skin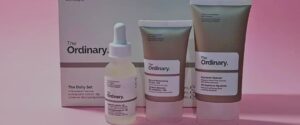 This falls low on the list of what drives consumer satisfaction, surprising since 46% of the respondents use skincare products daily. Logic dictates that consumers want to buy a product that feels good on the skin without making it oily or dry.
Packaging
Anti-ageing products come in various sizes and shapes, from tubs and ampoules to face masks. Even though the packaging doesn't directly impact a product's effectiveness, a well-designed and easy-to-open product can make an individual's routine less stressful, preventing line formation. 
Final Thoughts
Based on the survey, Olay emerged as the number one brand for helping Australians dip into the youth fountain for a while longer, as it's the only product that scored five stars for overall customer satisfaction. 
Besides creams, serums, and moisturisers, experts recommend that people use a substantial amount of sunscreen daily to protect their skin from sun damage, among other dangers. They also recommend lifestyle changes to help address the leading causes of premature aging.   
With all this in mind, we hope this review will prove helpful in aiding you in finding which brand to try next! 
Frequently Asked Questions
Are there any Benefits of using Anti-ageing Skincare Products?
An excellent anti-ageing regime can help you improve the feel of your skin, thus helping you tackle issues that cause aging. These products also have ingredients that promote elastin and collagen production and skin hydration and assist in producing a smoother base with an even skin tone. 
What Is the Top Anti-ageing Skincare Line in Australia?
The top anti-ageing line in Australia is Neutrogena, which has five-star ratings for overall consumer satisfaction, feeling on the skin, effectiveness, packaging, consistency, and packaging.  
Which Products Help Prevent Aging?
Sunscreen is your best bet if you want to prevent aging. Antioxidants like vitamins E and C also help prevent aging. Hydration is vital for any skincare routine to work, but it's especially essential for those wishing to ward off aging signs.
Which Anti-aging Skin Care Product are Reputable Redditors Currently Obsessing Over?
The top anti-ageing skin care product reputable Redditors obsess over is Timeless Skin Care 20% Vitamin C Plus E Ferulic Acid Serum. Try this product, and your skin will be thanking you in time.