We suggest creatine and whey protein pills to help you get more out of your workouts. You can visit Muscle Nation, one of Australia's most popular and rapidly expanding online retailers for activewear and supplements.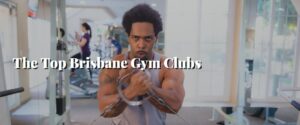 The Top Brisbane Gym Clubs
There are several gyms in Brisbane, so it doesn't matter if you've been going regularly for months and are on the hunt for a new place or are riding the "January fitspo train" and are willing to spend money on a subscription you may never use. 
A good gym needs more than a few cardio machines and a weight room full of sweaty bros to be considered among the best. 
It needs enthusiastic trainers and owners about what they do, exciting classes to make you want to get out of bed at 5 a.m., and a group of fellow fitness enthusiasts who can serve as both inspiration and competition. 
Get ready to schedule trial workouts since we've located several excellent fitness centres in Brisbane.
1. Total Fusion
Total Fusion would be the feel and idea of premium fitness if such a thing existed. Yoga, cycling, barre, reformer pilates, high-intensity interval training, and fusion are just a few classes available at each of TF's three sites, along with more than 130 other options per week. 
You can stop by the Refuel Bar at Newstead for a few tasty and nutritious snacks after your workout. The yoga studio has a Himalayan salt wall made of thousands of salt bricks, and chilled towels are available during heated classes. 
You don't have to wear anything but Lululemon to be accepted; you simply have to be committed to giving 110% in every class. 
2. Function Well
Function Well is one of the finest fitness centres in Newstead and Teneriffe and one of the largest, with three separate areas. 
You can rest assured that their CrossFit programs will test you to your limits, being an official CrossFit affiliate and all. Still, they also offer (slightly less intense)pilates, yoga, HIIT classes, strength and conditioning, and boxing. 
If you prefer to work out at your own pace, the gym is open around the clock, and recovery equipment is available after your workouts. 
Meditation areas with chromotherapy lighting, acupressure mats, infrared saunas,  ice baths and Normatec Boots (essentially a lymphatic massage boot that just so happens to be the remedy for dead legs or post-leg day) earn the gym-perfect scores.
3. Inspire Cycle
InspireCycle is the workout (named after the gym) to have a good time while torching a few hundred calories. Inspire is a fitness studio whose classes centre around spin classes set to the rhythm of the music. 
Imagine classes with routines, choreography, and high and low-intensity workouts led by instructors that can hold their own against A-list performers like Ari and Scott. 
The 45-minute experience is more than a killer full-body workout; one track keeps you inspired, and instructors give you many motivational speeches while you cycle, turning the class into something akin to a therapy session. 
If spinning isn't your thing, the rumble room has a boxing-based gym that will test your boundaries. Free cleats for students, discounts and spin classes and the friendliest staff make this gym our top pick.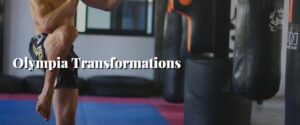 4. Olympia Transformations
Easily accessible from its prime location on Edward Street, Olympia Transformations remains a major player in the urban landscape. 
They are the perfect destination if buying a top-notch rig is one of your resolutions for the upcoming new year. The swarms of positive reviews will sway you more than the before-and-after pictures. 
The SLIDE component of the HIIT workout circuit may be responsible for the positive feedback. There are different levels of classes, from beginner, advanced and intermediate levels, so you feel right in place. 
The Olympia crew is so sure you'll adore their facility that they provide a free cancellation policy after the first week.
5. FitazFk 
Everyone in the city knows of FitazFk. Fast, high-intensity interval training (HIIT) classes like FK strength, HIIT, and FK box are Fitaz's specialty. These sessions often last up to 45 minutes and focus solely on increasing your metabolic rate. 
It's been proven that HIIT programs like the ones at FitazFk cause you to burn more calories even when you're not exercising. 
Yoga and mat pilates (FK Sculpt) and Flow and Flex sessions (deep stretching sessions that are relaxing after work) are also available under the magnificent clear high ceilings. 
You can be assured that you are in the greatest hands in the fitness sector for any classes you take since all trainers are highly qualified with years of expertise, not just in the business gym setting but also as professional athletes.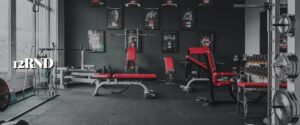 6. 12RND
You've probably passed a 12RND fitness centre or two, but you must realise what a formidable fitness empire they represent. 
Danny Green was a boxer, who won the world championship four times, created the 12RND program, which combines strength training and boxing in 12 rounds of three minutes each. 
There is no set schedule; anyone can show up anytime to work on their drills, boxing techniques, and explosive and high-impact training. Franchise owners frequently visit their locations' gyms, and personal training sessions feature extensive feedback and correction from coaches. 
If you're undecided, you can try out one of the 16 sites the gyms are located for free by attending a class, borrowing some gloves, and giving it a go.
7. Club Bunker 
A community-oriented club emphasising entertaining, high-intensity training, Club Bunker was built by two gym industry professionals. 
Beginning with a body composition scan that assesses fat, muscle, and body water levels is a great place to start so you can know where to target for workouts rather than guessing around. 
Then, sign up for a strength, yoga, pilates, conditioning, HIIT or CrossFit class (or hire a personal trainer) and let the experts give you a workout of a lifetime. 
And on the way out, you'll get a delicious cup of coffee, and there's even a small area for your dog to hang out while you work out. And the best part? There are zero initiation costs. 
8. F45
Now, only a few fitness centres can claim to have the kind of fervent support from what seems like 95% of the population that F45 has. Those among your friends usually look fit and sexy. They unquestionably practice F45. 
F45, which stands for "Functional 45" (a short workout), has won over many people. 
When you arrive, the cardio machines for F45 are already prepared, so you can get right in and get a good workout without waiting for your gym buddy to finish dripping with sweat on the bench press. 
The workouts we all know and love are not intended for the faint-hearted of heart but for those who want to find their best self and expect remarkable results in mind, spirit and body.
You can get those outcomes at any of their twelve locations in and around Brisbane. You'll find that a medicine ball may be both helpful and dangerous.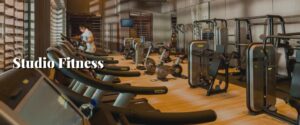 9. Studio Fitness
The only place in Brisbane where you can try lagree, a form of exercise similar to pilates that emphasises building smaller muscles rather than extending larger ones, can be at Studio Fitness in Newstead. 
The Lagree Technique is a high-intensity bodybuilding program that also incorporates low-impact exercises. 
Studio Fitness offers lagree classes for those who are getting too advanced for traditional pilates or have experienced ailments that prevent them from handling the heavy impact required by the exercise. Lagree workout is not a joke, even though those reformer machines are a lot of fun to move around on.
10. Nuckle Gym
Have you ever had intense moments of rage? The sluggish motorist on your path, the office mansplainer, or perhaps your overly noisy roommates' who breathe too loud? 
Visit Nuckle Gym at Newstead if you need an outlet for your rage because that's where you'll find the conventional boxing workout. Cardibox, Gymbox, and Lunchbox give an abundance of abs, pads, fight training drills, and sweat. 
While pumping beats maintain the energy upwards, your inspiring trainers will show you the basics of punching and footwork. 
On the last Saturday of every month, we go to one of the many parks in the downtown area for our favourite class, Parkbeat. Get your heart rate up with this outdoor HIIT, boxing and bodyweight workout. 
11. Club Coop
Envision a location where the warmth of familiarity and acceptance makes you feel right at home.  A community of people who understand your struggles and are willing to help you. 
The members of Club Coops can take advantage of all that the fitness industry offers thanks to the stimulating community we've fostered here. 
You'll need to swing by to get a feel for our club's unique blend of classic racquet sports, water workouts, functional training, and modern amenities like a gym open around the clock and group fitness classes.
Among the available amenities are:
Group Fitness

Classes Available Around the Clock

Pilates

Tennis

Yoga

Squash
12. Newstead Fitness Center Facilities
We are a gym that focuses on our client's needs by providing them with individualised programs and group and personal training. We are highly motivated people who always encourage one another to improve our health and performance. 
Facilities place a premium on giving back to the neighbourhood. We've found that fostering a community with similar goals and values leads to better outcomes. 
When you join our fitness community, you become more than just a member of our database; you become a family member. Put your time and effort where it counts. In the end, inspiration might spread to others.
We have a four-lane, ten-meter-long sled track, squat racks (Again Faster),  boxing equipment, TRX suspension classes and water bags at our indoor gym in the middle of Newstead. Prepare for work by taking a shower. Training during your lunch break has always been challenging, thanks to our facility's two restrooms and showers.
Here at Facilities, we take a novel approach to things. To maximise gains across functioning, performance, strength, fitness and mobility, our coaches conduct individualised 6-week programs. 
Over a carefully planned training week, we combine the best of the fitness world, including metabolic training, high-intensity training done at intervals, boxing and Olympic lifting. Our lessons are always a lot of fun, and everyone gets plenty of individual attention from the instructor. 
We offer over eight lessons daily, each targeting various body and muscle groups to guarantee uniform development.
13. East Brisbane's Quany's Gym
Quany's Gym is working to become known as Brisbane's most supportive fitness centre. We want to have one of the best training environments and some of the best equipment.
Whether you're looking for HIIT training, Women's Weights, or one of our 8-Week Challenges, we have what you're looking for, including a wide variety of equipment, individual fitness sessions, and stimulating vigorous group sessions workouts.
You can always find Quany's open and ready to serve you in East Brisbane. Members may quickly and easily clean up in the bathrooms, showers, and facilities to return to their day.
14. Kangaroo Point FitaxFK
Our mission is to empower the ambitious by providing them with the tools they need to create and sustain more fulfilling and healthy lives.
​
We don't have faith in you; we are sure you will succeed.
15 – Stafford's Strength and Sports Gym
Our Strength Sports Gym welcomes lifters of all skill levels, from beginners to veteran lifters.  A few of SSG's most accomplished weightlifters got their start at the gym, knowing nothing about powerlifting and strength.  
Their accomplishments are evidence of our programming, coaching effectiveness, and the welcoming atmosphere we've fostered in the gym.
Nick, the owner and main coach, is genuinely interested in seeing his clients succeed and draws on his extensive background as a professional coach and lifter to do this.  
Nick will use his over a decade of experience at the top levels of competition lifting to guide you throughout the training process.
"Although I am pleased with my accomplishments, I am especially proud of all the accomplishments and great feelings I have contributed to others' experiences, including the five times I had the privilege of participating in international competitions and representing Australia."
Nick takes great pleasure in his abilities to mould beginner weightlifters into top competitors and to improve the performance of seasoned pros.
16. World Gym
World Gym provides its clients with state-of-the-art facilities and friendly, knowledgeable personnel. We offer everything necessary to reach your fitness objectives, whether you're a professional bodybuilder, a beginner or a weekend warrior. 
Visit our customer service desk and speak with one of our qualified trainers if you require assistance determining which piece of equipment would best suit your needs.
As a way of helping you bulk up, we have a wide variety of strength equipment.  Selectorised power machines allow a multi-pronged attack on certain locations and specific muscle groups.  
We partner with the industry's leading suppliers to provide clients with the most advanced tools.  We have solutions for you, whether your goal is to bulk up, slim down, or strengthen your muscles.
The essential components of any decent fitness program—racks, barbells, dumbbells and benches—are all here.  Anything you need to lift weights, whether a powerlifter, an Olympic lifter, a casual lifter, or a first-timer, is right here.
Want to break a sweat?  Our cardio equipment is a hot commodity, and members love them.  You'll find the equipment to get your cardio up and maintain it there, including treadmills, stationary bikes, elliptical machines, etc.  
A few of our group members utilise cardio for warming up, while the rest of us do it to increase our stamina.  We will assist you in reaching your fitness objectives using state-of-the-art equipment.
17. Jetts
Life is hectic enough, so take advantage of your valuable free time by exercising when and how you like. As a result, we've created a fitness centre for busy people who would still want to get in shape. There are more than 250 Jetts gyms worldwide, making it easy and convenient to get in a workout whenever it suits you.
While most clubs would require you to sign a long-term contract, we understand that your workout schedule must also be adaptable. As a member of our Freedom Direct Debit program, you are not obligated to continue your membership with us and can leave at any time.
J Series, Jetts' newly launched HIIT 30-minute workout, is available at specific locations. The fat-burning and quick-results goals of this training method are well-documented. 
Your entire body will get a workout thanks to the integration of high-intensity interval training (HIIT), aerobic and fusion and strength training. Check out the J Series page for additional details.
Our mission is to serve as a source of motivation as you pursue a more fulfilling existence, hoping that you will find your unique niche in the world, embrace risk, believe in yourself, push forward, and eventually define your terms for living.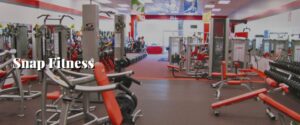 18 Snap Fitness 
This is an Australian chain of 24-hour gyms.  After signing up, you can use your membership card at any Australian Snap Fitness location.  
This is convenient if you frequently use gyms away from home or on the road.  Snap is more than just a standard gym; it also has a variety of unique amenities.
Personal Training is a great way to maximise your efforts. We guarantee a challenging and rewarding workout for all skill levels, and we'll hold you responsible and motivate you every step of the way.
19. MYFIT 24/7 Workouts
Because of their impressive effectiveness, high-intensity exercises have recently swept the fitness industry. Training sessions on MYFIT last for 20 minutes, with exercises alternating between a minute of intense exercise and 20 seconds breaks for rest. 
With this program, you'll increase your aerobic threshold, mobility, agility and strength, which features 16 fitness moves and different weekly exercises. 
With MYFIT, you'll never have to guess what heart rate zone you belong to because every workout combines functional, aerobic, and strength training. Train whenever you like, day or night. 
20. Anytime Fitness
The gym clubs include state-of-the-art cardio, free weights, strength and functional training equipment to accommodate members of any level of fitness and pursuits.
You can use your gym club membership at any of our Clubs, wherever you are. Get your workout in whenever you choose, day or night, weekday or weekend.
Your security is our main priority, regardless of whether you train in the morning hours late in the evening. Our clubs provide private toilets, changing areas, and around-the-clock security with key entry.
You can use our app whenever you like with a subscription at Anytime Fitness. More than 1,100 unique workouts are available to help motivate your training here, and you may keep track of your progress toward your goals.
21. UBX Fortitude Valley 
Danny Green, a former world champion in boxing, and Tim West, an IT entrepreneur, co-founded the gym. UBX Gyms are located all across Brisbane. Training everyone to the level of a professional boxer is their ultimate goal. 
Depending on the needs of the individual, they can provide either boxing or strength training, or both. The workout consists of 12 sets: 6 sets of boxing-specific exercises, skills and drills, and six rounds of cardiovascular, conditioning-focused movements and functional strength. 
At UBX, you won't get tired of the same old thing because the exercises and training sessions change daily.
22. Club Bunker 
Get fit with the help of some seasoned fitness professionals at this gym club, which they built from the ground up. Most people who join a gym do so because they enjoy the atmosphere, proving that the club's primary goal is to make exercise enjoyable rather than a chore. 
Since there is no enrollment cost, receiving a Body Composition Scan at Club Bunker is accessible to everybody. This scan lets you stop pumping weights blindly and get a clear picture of your muscle, hydration, and fat percentages.
You can drop off your pet dogs at the designated area for them. 
23. Fortitude Barbell
Fortitude Barbell's coaches are all fitness experts who have competed at the highest levels of international power-lifting competition for at least ten years. 
Fortitude Barbell offers a wide variety of training and workouts since they recognise that each client has specific needs. This is why they tailor their training programs to each individual's body type. 
Also available are one-on-one sessions, training based on specific sports, and group health and fitness programs. In addition, the club conducts fitness and wellness assessments on all members monthly. 
A 45-minute to an hour-long session that includes bench presses, squats, deadlifts, and other workouts to increase Muscle and Flexibility is one of two opportunities for corporate training. 
Boxing, cardio exercises, circuit training, core exercises, and team building are some elements of the outdoor 30-minute to hour-long fitness sessions.
24. Studio 45 Fitness
Studio 45 is a unique fitness centre in Brisbane that focuses on Lagree training, an advanced Pilates-inspired exercise. 
Lagree uses equipment whose function is similar to Pilates in that it mixes aerobic and anaerobic exercise. During a Lagree session, you will train your body hard without putting undue stress on the bones and joints.
The American film industry has adopted this exercise style because it is effective and convenient. It's also more convenient than conventional approaches, saving you time without sacrificing quality. 
A whole 45 minutes of Lagree may tax the body if you have yet to train for it beforehand. 
25. Studio 99 Milton
From its most basic course, Core, which focuses on general improvement in students' day-to-day lives, to more advanced courses, they provide something for every student. 
Pilates is a good option because it is a low-impact workout suitable for beginners. Metabolic Conditioning helps them gain strength and endurance as well. Finally, there is performance lifting, a resistance training that helps keep you safe from commonplace harm.
HIIT utilises many exercises to improve cardio fitness and is available to more motivated fitness enthusiasts. Next is Athletic Development, which focuses on enhancing your speed, jumping ability, and agility. 
Recovery sessions help with pain-relieving strategies, while Boxing concentrates on strengthening the upper body.
Over 65s can participate in a lesson for only AU$20 weekly. Another one-of-a-kind course designed to help women and their kids feel better in their skin focuses on decreasing physical discomfort, boosting strength, and, most importantly, boosting self-assurance.
26. Jetts Fortitude Valley 
Members of the Jetts Fortitude gym can work out whenever they please, which is convenient for those who would rather spend only a short period in the gym. 
Around-the-clock gym access with j-series HIIT group exercise classes and accessibility to the clubs' app with no rigidity contract begin at AUD$14.95 a month. 
More than 250 gyms worldwide are available to gym members, and the company's web app makes it simple to track workouts, meals, and other aspects of health and wellness. Signup your friend and save a ton of money through discounts: the more, the merrier! 
Personal training, limitless j-series HIIT group workouts, and access to more than 280 gyms worldwide, all for the low price of AUD$34.90 monthly. Parking, changing rooms, and free Wi-Fi round out the amenities.
Here Are the Top 5 Considerations When Choosing a Fitness Centre.
So, you've decided to take the plunge and join a fitness centre. You may have previously googled looking for the best gyms to subscribe to, and the search results have confused you further. Every fitness centre boasts they are the best and the biggest in the market.
But ask yourself honestly: Do you have complete faith in the fitness centre you've chosen, which claims to turn you into the best in a matter of days? 
Is it fair to pay as much as they ask? If not, what should you seek instead? If the above are a few of the concerns plaguing your mind, keep reading.
Choosing the correct gym can profoundly affect your life and health, while picking the wrong one might have the opposite effect. For this reason, we have compiled a list of the top five features every gym should have. So, here it is:
1. Tools and Equipment
Although exercising using only one's body weight is possible, proper equipment makes the process much more manageable.  
This is particularly true if you have never worked out before. If you lack balance or full muscle power, using a machine is the most secure option, and it also helps you master the movements more quickly.
You must double-check the quantity as well as the quality. Choose gyms with sufficient equipment as long as you don't want to wait in line, like you would at Walmart, for every piece of machinery.
2. Coach
More than just the necessity of having the right tools, we cannot overstate the value of a competent trainer. The best trainers or instructors can inspire you, maximise your efforts, increase your accountability, and protect you from harm.
Some gyms, like the Power World gyms in Bangalore, recognise the importance of a qualified trainer to the point that they've established their academy, the Power World Fitness Academy, whereby their trainers complete a rigorous 6-month training program with stringent quality assurance inspections. 
Many clients have benefited from having access to the fitness industry's best practices made possible by this fantastic program.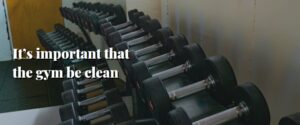 3. It's important that the gym be clean
No one wants to use equipment dripping with sweat from the last person who used it. It's nasty even to consider, and there's also the risk to your health. 
The bacteria and viruses lurking in a filthy gym might ruin your day. Fortunately, most gyms prioritise cleanliness; nonetheless, you should choose only those that do.
4. Accessibility
The gym's proximity to your house or business should be one of your primary considerations. 
This might seem unimportant, but consider that, at first, you will have to drag yourself to and from the gym to home again after an arduous workout routine. You're less likely to work out if the gym is far from your house.
5. The Cost of the Gym
While it's undeniable that your health is priceless, that does not imply that you should be spending through the nose for a gym membership to take care of it. Don't shell out money for features you'll never use. 
For instance, if you only intend to use the steam room once every six months, there's no purpose in paying the extra fee for it. Staff members at some gyms might attempt to pressure you into buying personalised training sessions or unnecessary high-tech equipment. 
Sift through your needs and make a choice based on them. There are instances when the benefits of a cheap membership to a gym greatly outweigh those of a pricey one. 
Conclusion
This all-inclusive guide features several of the finest fitness centres Brisbane offers. Size, convenience, cost, and quality vary widely from one fitness centre to the next. 
Some fitness centres solely offer bodybuilding services, while others also feature boxing and CrossFit. Look for the one that meets all your requirements and go for it.