Sometimes the same old workout routine can be exhausting and may push to a lack of motivation. Nothing beats monotony, like achieving your fitness goals using state-of-the-art equipment while enjoying breathtaking views. 
What if I told you that you could achieve all this today? The Gold Coast is home to some of the most excellent gyms in Australia. 
Whether looking for personalised training programs or using some of the most cutting-edge fitness equipment, this article will have all the answers you need. So let's lift those weights of uncertainties by looking deep into some of the best fitness centres in Australia.
Best Gyms in Gold Coast Worth Taking A Look At
Hitting the gym every day and doing the same daily routine can be monotonous and boring. How about we tell you you could spice things up and eliminate that routine?
Our unique fitness and gym studio collection in Gold Coast will have you looking forward to that funky experience. Sit tight as we explore some of the best gyms on the Gold Coast in 2023.
1. S30 Mermaid
S30 Mermaid Beach offers a fully immersive club-style training environment with customised programmes to help you reach your fitness objectives. For a minute, I want you to contemplate the low lighting and music that has a bass volume making your knees wobble. 
The 45-minute group weight sessions consist of 18 stations over 30 sets and are customised by PTs with experience. You will undoubtedly sweat extensively during this intense, multi-sensory event but feel encouraged, strong, and supported.
2. NBHD Training
Mermaid Beach's NBHD (Neighbourhood) is about strength, muscle, and metabolism. It's a group training gym emphasising aerobic endurance training and functional strength. 
Resistance, lifts, gymnastic movements, free weights, aerobic training, team workouts, and conditioning are available in the friendly NBHD studio. A favourite for most is the Saturday morning sessions where you may "go all out" in a motivating team workout at the GAO (Go All Out) session. 
3. Runaway Bay
For ladies on the Gold Coast wishing to recover, revitalise, and reach their health and fitness goals, Samsara has emerged as a top-tier luxury wellness destination. 
Samsara is a location that provides women with a 24-hour area where movement meets mindfulness, including customised exercise programmes, encouraging group courses, infrared saunas, and motivational guest speakers. 
Depending on how you feel that day, you can take a break in the reformer Pilates studio, unwind in the infrared saunas, or work up a sweat in the functional training room. 
4. Therapy Fitness 
One of the newest training ideas on the Gold Coast, Therapy training has three outstanding services and was co-founded by prominent fitness teacher Emma Masters. Choose from a resistance-based treadmill and weights session, a hot pilates option, and a low-light, club-style cycling class. 
Or simply pick all three. The Therapy Fitness team distinguishes fitness by emphasising the client's goals of greatness and tossing outmoded body norms where they belong. The key components are self-care, health, and pushing yourself to new limits.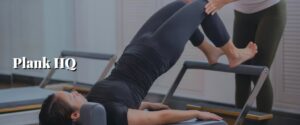 5. Plank HQ
Plank HQ is a fitness centre specialising in reformer pilates and will leave you feeling like you can take on the world. Plank HQ is unquestionably the biz for those seasoned fitness experts who wish to enhance their reformer pilates game and be able to smash rocks with their cores. They also offer HIIT exercise courses to give you an extra burn and all the endorphins.
However, Plank HQ is for more than just seasoned workout fans. From basic to advanced levels, they provide a wide range of classes. Their reformer pilates sessions employ a machine created to maximise the advantages of conventional pilates, offering a full-body, low-impact workout that lengthens and strengthens your muscles. 
Additionally, their HIIT fitness courses will make you sweat more vigorously and get your heart racing if you're searching for a more challenging cardio workout. Plank HQ is the ideal location to test your boundaries, push yourself, and reach your fitness objectives, thanks to a staff of educated and encouraging instructors.
6. STRONG Pilates
If you're a Pilates fanatic or a cardio junkie, you know that while both types of exercises are effective at shaping the body, they both need something. You typically must vary your workouts and may even pay for two gym memberships to reap both rewards. 
With the help of its ground-breaking Rowformer machines, which combine a reformer bed and a rowing machine, STRONG Pilates is altering all that. In a typical class, you would perform blocks of rowing exercises interspersed with resistance training and then repeat. 
Additionally, the gyms themselves are fancy. For example, imagine lockers with phone chargers inside them and loud R&B music being played throughout.
7. ACTV Strength Co
You can test your friendship's boundaries with ACTV Strength Co in Coolangatta, Burleigh Headsand, and Ashmore. The idea for this holistic training facility, which is to build and support a community of like-minded people who love to train hard and enjoy it along the way, came about in early 2017. 
This was during an interesting conversation about sport and training between old friends Matt, Anthony, and champion Ironman Ali Day. This one is undoubtedly for all of your team players.
Every element of ACTV Strength Co's facilities and programmes reflects the company's commitment to the local community. They provide a variety of strength and conditioning classes, nutrition coaching, and recuperation services, all aimed at assisting their members in achieving their objectives and leading active, healthy lives.
Further, ACTV Strength Co. also organises social events and competitions to encourage support and camaraderie among its members. Whether you're an experienced athlete or you're just getting started with your fitness adventure, ACTV Strength Co. offers a friendly and empowering environment where you can push your limits, challenge yourself, and form enduring relationships with like-minded individuals.
8. NBHD HOT 
Some people prefer it hot, and NBHD Hot is undoubtedly the go-to place for those daring people. With a blend of strength training and pilates intended to shape, develop, and tone. In contrast, in a magnificent infrared heated environment, NBHD Hot Pilates, the first dedicated infrared hot pilates facility on the Gold Coast, truly turns things up. 
Four different workouts are available: SIO (Sweat It Out), the NBHD's renowned Saturday partner workout; SCULPT, a low-impact pilates class; MOTION, a slow-burn stretch session; and SWEAT, a high-intensity weights class. Hot tip: For this one, bring a water bottle. 
9. Gold Coast Performance Centre
The Gold Coast Performance Centre is a gym unlike any other in the area. It has a distinctive 600 square metres open-air gym covered by tall sails, so you can work out while enjoying the cool sea breezes off the adjacent Broadwater. 
It beats stale air conditioning. You'll have new things to experience thanks to 80+ sessions. You'll have access to two pools and a spa. Discuss the overall package.
10. Inspire Cycle
Cycle-fusion sessions at Inspire Cycle help you burn up to 800 calories in a single class by combining choreography, small weights, and encouraging words. 
Inspire Cycle pours out the best sounds to keep you going while those quads burn. It is effective, enjoyable, and meant to make you burn. R&B fans will adore the Sunday morning urban atmosphere.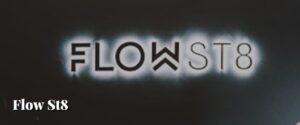 11. Flow St8 
A one-stop flow shop, Flow St8 in Palm Beach combines focus, meditation, foam rolling, mobility, yoga, and breathwork into a single lesson. Talk about the ultimate in self-care. 
You can enter the flow before work at this holistic fitness session and feel great the entire day. Not to mention that the studio is quite opulent, decorated with enormous mirrors, splashes of greenery, and dark, sombre tones.
12. Barre Pilates At Xtend Barre
Barre Pilates is not a workout for the weak of the heart. The Xtend Barre approach opens, strengthens, and tones your entire body while reviving your mind by fusing the pleasure of a dance with the exhilaration of pilates. Once you finish a course, you'll feel completely different.
From the classic Xtend Barre class, which combines dance, pilates, and cardio, to Xtend Barre Stick, which integrates resistance training using a ballet barre and hand weights, Xtend Barre Gold Coast offers a variety of classes.
To keep its members inspired and involved, they also provide prenatal and postnatal sessions and a range of workshops and challenges. The ideal location to experience the transformative power of barre pilates and dance is at Xtend Barre Gold Coast, which has trained and experienced instructors that offer individualised attention and modifications for all fitness levels.
13. KO Fitness
At KO Fitness, you can kickbox your way into shape while taking advantage of the laid-back atmosphere of an old-school boxing gym and learning from the best on the circuit. Kickboxing, lunges, and burpees ensure that you pay attention to leg day while boxing is the focus. This Miami-based gym circuit offers a straightforward workout that yields significant benefits.
K.O. Fitness is conveniently situated on Miami's Gold Coast. You can find us at 1926 Gold Coast Highway, near Mike's Bikes.
Finally, K.O. Fitness Miami has a full-service weight training room downstairs and a cardio area with treadmills, cycles, rowing machines, and other exercise equipment. The boxing area, where all classes—including boxing, kickboxing, box fit, and kettlebell—can be found upstairs.
They don't bite, so feel free to drop by the gym or call or email them. However, if they've done their jobs well, you might feel the bite the following day.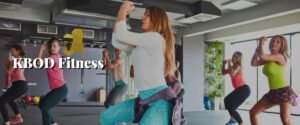 14. KBOD Fitness
KBOD Fitness offers it all. Choose from the programmes created by professional dancer and fitness expert Kelii Grauer are inspired by dance, including HIIT, yoga, ballet, toning, Pilates, dance cardio, and strength. 
You take care of both your physical and emotional health simultaneously because the team places a lot of emphasis on mindset and self-love. 
Further, prepare yourself to let your inner dancer loose and work up a sweat with KBOD's ultimate funky dance workout! This workout suits all skill levels and has a party-like enviro, so join the fun immediately!
15. Empire Fitness Centre
Arundel is home to one of the best gyms on the Gold Coast, with plenty of room spread across multiple levels.  The Empire Fitness Centre is staffed around the clock to assure your safety and security and is open 24 hours a day, seven days a week.
Don't just join a chain of gyms as another number; come to Empire and enjoy your workout every time, thanks to the welcoming staff, dedicated training rooms, and child care services.
Empire offers the broadest selection of fitness facilities on the Gold Coast, including the most advanced cardio equipment and the widest range of group programs. All of this is included in your membership plan, not to mention the functional training as well.
Moreover, Empire Fitness Centre offers a wide range of cardio, free weights, and machines to accommodate everyone, from beginners to the most skilled clients.
16. Southport Sharks Health & Fitness
Another addition to our list of the best fitness facilities on the Gold Coast is Southport Sharks Health + Fitness, which has over 150 pieces of cardio and strength equipment, more than a hundred group classes every week, a functional training area, a boxing area with modern change rooms, experienced Personal Trainers, and small group training programs. 
Below is a complete facility breakdown;
More than 110 group fitness programs are weekly, including specialised Mind and Body and Cycle Studios.

Places for functional and boxing training

Individual training

Request more about our S.Fit programme for small groups.

160 pieces of cutting-edge cardio and strength equipment 

 24/7, allowing you to work out whenever it's convenient for you.

Body scanning service

Available for morning sessions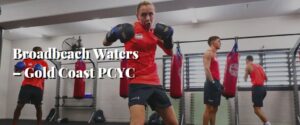 17. Broadbeach Waters – Gold Coast PCYC
The first PCYC facility on the Gold Coast opened in 1976. The Gold Coast PCYC is dedicated to offering a secure, healthy environment at a low cost.
Gold Coast PCYC provides a fully air-conditioned, open-round-the-clock gym with cutting-edge equipment, including cardio (bikes, climbers, cross trainers, climbers, and ski erg), a functional area, a functional space, a weightlifting platform, pin-loaded machines, and a tonne of free weights. Moreover, a huge selection of group exercise classes!
PCYC Gold Coast offers a variety of youth development programmes, including the Youth Leadership Team, Duke of Edinburgh's International Award, Champ boxing, and the RUBY programme, among others.  Lastly, they participate in little tots, boxing, gymnastics, savate, judo, wrestling, tennis, and other sports and recreational activities.
18. EMF Performance & Fitness Centres
EMF is a 24-hour gym with eight sites on the Gold Coast. The clubs provide the facilities and equipment for a full health and exercise programme.
The gym offers top-notch equipment, free weights, racks, fitness courses, and personal instruction if necessary.
In addition, the Technogym cardio line offers the most advanced technologies for cardio, including apps that track your performance, training sessions, and competitive racing modes to test you and your mates.
19. BLK Performance Centre
This enormous, 600-square-meter open-air gym is undoubtedly the most distinctive on the Gold Coast. The vast facility, positioned under tall sails, is naturally ventilated by fresh sea breezes from the adjacent Broadwater.
You won't ever have to wait to work out because the gym offers a wide selection of cycles, rowing machines, fixed-weight machines, and free weights.
They also provide a personal level of service every day, which is uncommon among most gyms. Their helpful, knowledgeable staff is always available to put you at ease, show you how to use the equipment, and ensure you maximise your workout.
20. World Gym Ashmore
World Gym Ashmore, one of the most excellent gyms on the Gold Coast, strives to offer its customers the best experience possible. This includes cutting-edge equipment, a spotless environment, and knowledgeable personnel. 
You'll find everything you need to reach your goals in terms of fitness, whether you're a competitive bodybuilder, a weekend warrior, or a novice. Feel free to ask one of their qualified trainers for advice at the front desk if you need help determining which equipment is best for you. Below are some of the areas of focus you will get to experience.
Strength
They provide a variety of strength equipment to assist you in becoming stronger. Selectorised strength equipment allows you to focus on specific areas and muscle groups while targeting them from various directions. They collaborate with the best manufacturers in the world.
Free Weights
World Gym Ashmore also has the essential components of any effective strength training programme: barbells, benches, dumbbells, and racks. You'll discover everything you need to lift anything weight, whether you're an Olympic lifter, a powerlifter, a recreational lifter, or a first-time lifter.
Cardio
Want to get your heart rate pumping to break up a sweat?  The cardio equipment at this gym is one of the most used features. You'll find the equipment necessary to raise your heart rate and maintain it there, including elliptical trainers, treadmills, stationary cycles, and more. 
Some of its members use cardio to warm up, and others to develop endurance.  No matter your fitness objectives, they can help you improve using state-of-the-art equipment.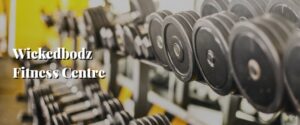 21. Wickedbodz Fitness Centre
At Wickedbodz, they like to EDUCATE those they serve about living a healthy lifestyle, not just in terms of the physical aspects but also by sharing their understanding of nutrition and assisting in creating a long-term healthy eating plan. There are no quick fixes for dieting, whether for weight loss or gain, so they don't believe in fad diets.
Further, Wickedbodz is results-oriented. This means results for their clients are guaranteed. They consistently work hard to help you reach your objectives.
At Wickedbodz, they have complete confidence in their knowledge and skills, so unlike most personal trainers, they don't have to join fees or lock-in contracts.
22. Coco's Gym Gold Coast
Jean-Stephen Coraboeuf and his partner Arielle are the master operators behind Coco's Gym in their neighbourhood. The gym's doors officially opened in May 2014 after Jean-Stephen started training Strongman.
Moreover, the foundation of this gym is based on the intention of being among Australia's top strength and conditioning facilities. At the same time, the second objective was the expansion of Strongman in Australia, particularly in Queensland.
With the wide variety of Strongman equipment, a love of lifting, and a unique atmosphere, they are quickly approaching attaining these aims.
23. AMPM Gym Gold Coast
The desire to move around and feel the blood flow through your body is firmly ingrained in this gym's DNA. It is not easy to master the art of motion and govern every muscle, but like fighters, they strive to do so. to test your limitations and become more aware of the potential of your body and mind. 
At AMPM | Art of Motion Pursuit of Movement, Australia's largest callisthenics community strongly supports these ideals. All fitness levels and ages will benefit from AMPM's entertaining, low-impact, high-intensity workouts. Fitness focused on movement is what you were meant to do.
You can benefit from their elite trainers. Try their Cali Conditioning class to get in shape. Do you need to boost your strength? Icon Core will take care of that. 
No matter your training goals, the guys at AMPM  can assist you in exceeding them. Their employees are kind, competent, and professionals in their specialties, so feel free to visit them today.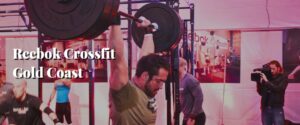 24. Reebok Crossfit Gold Coast
The Reebok programme offers a fitness that is, by layout, extensive, all-encompassing, and inclusive. Many tactical operations teams and police academies, military special operations forces, champion martial artists, and thousands of other elite and professional athletes worldwide use CrossFit as their primary strength and conditioning programme.
This type of fitness, greatly supported at Reebok,  is rewarded in combat, survival, numerous sports, and life.  This generally helps punish the specialist.
25. Crossfit is for everybody!
Because the CrossFit programme is made to be universally scalable, it is the ideal application for any dedicated person, regardless of experience. The gym has employed the same procedures For older people with heart disease and cage fighters a month away from broadcast matches. They don't change programmes; they just scale the load and intensity.
Olympic athletes' and elders' needs differ, but only in degree. The same routine has proven the best for their mountain bike riders, terrorist hunters, skiers, and even housewives.
Numerous athletes worldwide have excelled in competition, the streets, the ring, stadiums, gyms, and homes by following the daily workouts offered on their sites.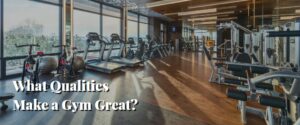 What Qualities Make a Gym Great?
People go to gyms to train, exercise, relax, mingle, and refuel. As a result, a good gym is a place that encourages physical exercise, offers a secure, functional, and comfortable working out setting, and fosters a pleasant and engaging environment for enjoyment and socialising.
What, then, distinguishes a superb gym? Is it the facility's functionality and adaptability, the equipment's quality, the gym's safety and comfort, the availability of modern facilities, the facility's aesthetic appeal, the correct upkeep of the premises, and the knowledge and friendliness of the staff? 
These aspects, along with many more, add to the "greatness" of a gym, inspire members to work harder, and encourage repeat visits.
However, the following characteristics of a quality gym should also be taken into account while planning a sports complex:
Gym – Design, Spac, and Layout
A gym must be thoughtfully and carefully constructed; it must be spacious, well-structured, and well-organized to support numerous users and a variety of exercises at once:
To draw people and inspire them to exercise harder and longer, the sports facility's design must be distinctive and artistic; impressive facades, various colour schemes, and other alluring design elements all function well in this regard.
For consumers to exercise comfortably throughout the day or year, the gym must have suitable illumination (lots of diffused natural light, high-intensity fluorescent lights, etc.
For people to utilise the equipment and move around without disturbing other facility users, there must be sufficient room between the gym and the equipment. Everyone should feel relaxed while exercising and in no way experience crowding.
The provided space needs to be used effectively, and the gym needs to be organised clearly so people can find the equipment they're searching for. Therefore, it is a good idea to have the equipment organised by type; for example, there can be separate sections for stretching, weightlifting, and aerobic exercises.
The cardio machines should be placed together. The dumbbells should be close to the free-weight machines. The equipment must be organised to make it easy to use. Further, treadmills should be toward the gym's weight-lifting area. Lastly, mirrors must be used.
Quality Gym Floor
A secure, beautiful, and high-performing sports facility must have quality flooring to give users the perfect environment for practising their preferred sport and to make them feel at home in the gym. 
To ensure the safety of the athletes, the floor must be resilient enough for weightlifting and aerobic workouts, provide exceptional shock absorption and cushioning, and exhibit outstanding resistance to severe impact loads (so it can support hundreds of pounds of fitness equipment).
Synthetic flooring is growing in popularity in gyms nationwide due to the need for a sports surface to satisfy various requirements. They are strong, reliable, high-performing, resilient, shock-absorbent, simple to install and maintain, and versatile.
In a nutshell, synthetic floors offer a reasonable and affordable alternative to wood flooring materials. Training areas like running tracks and weight rooms demand excellent cushioning and energy return but see heavy wear and tear. This is where synthetic flooring becomes particularly advantageous.
There are three types of synthetic sports surfaces: rubber, urethane, and vinyl:
Rubber gym flooring is excellent for weight rooms, fitness centres, aerobics studios, and multifunctional sports facilities since it is incredibly durable, simple to maintain, and suitable for various athletic activities. It can also withstand decades of regular use.
Urethane floor systems have a high tensile strength, elasticity, and tear strength. 
Vinyl gym flooring is perfect for applications that call for excellent flexibility and ease of maintenance. It is the market's most affordable choice for gym flooring.
State-Of-The-Art Equipment
The ideal gym should have the necessary equipment and a safe, effective, comfortable, and stimulating training atmosphere. There should be plenty of "common" machines like treadmills and a wide array of fitness equipment and exercise accessories so that the gym can draw members with various interests and skill levels. 
A decent gym should have modern, vintage equipment and fancy, simple machines. The gym should also have numerous forms of exercise equipment like, rings, abdominal benches, dip bars, and pull-up bars.
Maintenance and Cleanliness
High-quality gym flooring and equipment will only be useful if they're maintained. The building must be impeccable, and all equipment must be in perfect operating order for a gym to be considered high-class. Below are some of the recommended maintenance and cleaning objectives:
Daily sweeping and mopping of the gym floor are required, as well as thorough cleaning at least once a week.

The flooring must be fixed right away and effectively after any damage.

Once a year, sports floors should be recoated.

The entire building must always be pristine and available, including the restrooms, locker rooms, etc.

The equipment should be routinely inspected and, if necessary, repaired or replaced.
Competent and Helpful Staff
The "human factor" is another crucial aspect of a quality gym. All gym staff members should be approachable, accommodating, and fully qualified. People join a gym because they want individualised workout assistance. Staff members must understand what is vital to the users.
People don't go to the gym only to use specialty equipment they don't have at home. Below are some of the characteristics of a competent staff:
Fitness instructors who are committed and experienced must work as full-time professionals at a good gym. Everything should have experts, including yoga, boxing, and weightlifting. They should be qualified to answer clients' questions and possess certifications relevant to their programme. The trainers are there to instruct and assist; they should be thoroughly knowledgeable about the various workout types and be able to design the best training regimen for each unique client.
When a member has a query or problem, the staff should always be on hand to address it professionally and amiably (or direct them to someone who does, if they don't). They should also wander around to assist with the equipment.
Conclusion
For those who enjoy working out, the Gold Coast has many great gyms to choose from, whether you're searching for modern equipment, group exercise classes, personal training, or a welcoming atmosphere.
World Gym Gold Coast, Southport Sharks Health & Fitness, Wickedbodz Fitness Centre, Goodlife Health Clubs, and Reebok Crossfit Gold Coast are great gyms on the Gold Coast that provide fantastic experiences for members. 
It's critical to select the gym that best meets your personal demands and exercise objectives because each of these facilities offers a variety of advantages. The Gold Coast's fitness community is encouraging, welcoming, and dedicated to helping you achieve your fitness objectives, regardless of whatever gym you select.