We suggest creatine and whey protein pills help you get more out of your workouts. 
Muscle Nation has become one of Australia's most popular and rapidly expanding fitness apparel and supplement retailers. 
You may find Goodlife Health Club or Anytime Fitness in nearly all suburbs of Perth. However, you should know a few boutique fitness centres if you're searching for an experience a little out of the ordinary. 
These represent a few of the greatest gyms in Perth, thanks to their dedication to various aspects of health and fitness (e.g., small class numbers, cutting-edge facilities, etc.).
Top-Rated Fitness Centres in Perth 
Choosing a gym is a major decision for most of us who approach fitness as a profession. A workout's success or failure depends on more than just the equipment and the trainers. 
Everyone has to get in a decent workout every once in a while, and luckily there are nine excellent facilities in and around Perth.
1. Bike Bar
If you're a fan of spin classes but live in Western Australia (WA) and lament the lack of internationally renowned spin facilities and studios like SoulCycle or Peloton, don't despair; Bike Bar is here to save the day.  
Is this your first time spinning? 
Don't fret. 
The studio's excellent service includes towels, full locker rooms, and complimentary spin shoes. Just show up a little early, and a trainer will help you get set up on your bike, and you will go home feeling like a badass.
There's music blasting, and the lights are low, so you can pretend you're at a dance party as you pedal. Mark your calendars for one of their iconic Pride Rides or disco, the '80s or '90s-themed class.
2. Tamara Yoga
Popular yoga studio Tamara Yoga has locations in Bibra Lake and Claremont, Western Australia. You can practice yoga in a variety of ways here. 
Many yoga courses are available for beginners and yin, restorative and vinyasa yoga. Even on your busiest days, you can find time to de-stress with one of the many 45-minute classes or special mommy-and-me sessions.
Suppose you're looking to take your yoga practice to the next level. In that case, Tamara has you covered, everything from retreats, private lessons, and workshops to sound baths, meditations, and even an intensive 200-hour teacher certification program.
3. Go Slo studio
Classes here in Fremantle centre on the Contemporary Pilates approach, an exercise methodology that aims to challenge one's stamina and determination while simultaneously strengthening the mind and body. 
The ideology behind the sport says you are not required to be the fittest, most robust or most flexible person to join go slo. This Yoga studio is unlike any other since, as its name suggests, you can adjust the pace to suit your needs.
The Wunda chair, the Reformer, Barrels, Cadillac and Mat are only a few available studio gears. Teachers can spend more time with each student because of the lower class sizes.
4. Xtend Barre
Although Barre is known for being an easy workout, Xtend is anything but. Xtend is a fitness studio that provides a wide range of sessions that aim to strengthen and stretch the entire body. All of the instructors have professional dancing backgrounds. 
Barre, Pilates, High-Intensity Interval Training, and TRX are just some classes offered here. With five convenient WA locations and a free beginner class offer, there's no reason not to try the studio.
5. Hurt Locker Boxing Gym
Although only some enjoy boxing, Hurt Locker is perfect for anyone who has ever been curious to try it. 
This Claremont studio provides everything you might expect from a boxing facility and more. The gym has everything you need to be in shape, including a boxing ring, speed bags, heavy bags, wall pads, free weights floor-to-ceiling and more.
The beginner's starter bundle includes gloves, class training packages and wraps. Professional boxing trainers can assist even the most experienced fighters reach the next level. This boxing studio can have you boxing like Roiky, throwing jabs, uppercuts and hooks in little time.
6. S30
If shortening workout times is part of the new definition of fitness, then we're all for it, and that's precisely what these S30 studios did in 2019 by creating carefully crafted 45-minute workouts. 
To assist clients in learning weight lifting and building power and muscle without feeling self-conscious, S30 studios prioritise providing a welcoming environment free of weigh machines and mirrors.
The club's one-of-a-kind design — dark interior, mood lighting, customised playlists, and resident DJs — make for an unforgettable experience seven days a week. 
With further expansions planned for Joondalup and Mandurah, Perth residents will soon have five convenient locations to pick from.
7. Heartbeat High 
Heartbeat High is an ultra-modern, two-studio Pilates haven in the centre of Perth's Central Business District (and the newest location in Cottesloe!). Come here for Mat Pilates, Reformer Pilates and Cardio training. 
To make Pilates an enjoyable and beneficial activity that doesn't add strain to the everyday CBD grind, they provide both group and personalised training with a priority on your satisfaction.
Heartbeat High is much more than a Pilates studio. They have a dedicated staff of teachers who work together to create a warm and accepting atmosphere. They will work with you no matter where you're on your path to fitness, from a beginner to a seasoned pro. 
They also provide events, seminars and workshops where you may learn new skills, meet like-minded people, and have a good time. Heartbeat High is more than a fitness centre because of its staff's care and attention to each client.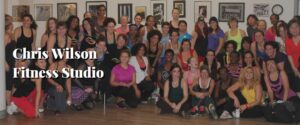 8. Chris Wilson Fitness Studio
This Chris Wilson's studio is as specialised in physical training as possible. 
Chris, who runs his business out of a Tudor-style building on Stirling Highway and accepts a maximum of 50 clients, provides an exclusive experience by offering perks such as dining at French restaurants, nutrition coaches, subscription to Bodyscape, free coffees, orthopedic X-rays, and a luxury yoga studio in Perth owned by his partner, Rosanna Susanto.
A Perth business entrepreneur, Chris Wilson, made headlines when he opened a gym with $30,000 annual membership rates. While this may seem absurd and far-fetched, Wilson is now celebrating the end of a successful year in this business.
Wilson has celebrated the anniversary all week with events, including nutrition clinics, yoga sessions, private Pilates and daily awards. The festivities kicked off on Sunday.
Wilson attributes the success of Chris Wilson Fitness Studio to the adaptability of his memberships.
9. El Toro
Do you need to release some pent-up energy before beginning your workday? Get your aggression out at El Toro, where you'll find a staff of trainers who are as passionate about boxing as you are. 
With a maximum of 20 students per class, you can rest assured that you'll receive the individualised attention necessary to improve your boxing skills, whether you have never picked up a punching bag before or are a seasoned veteran. You're going to get sweaty either way.
Boxing is more than just a hobby at El Toro. You can trust that the trainers are well-versed in the sport and dedicated to helping you achieve your maximum potential. 
They make it easy to set and meet challenging fitness goals by providing a positive and encouraging environment in which to do so. 
They use various workouts and techniques in their lessons to keep you interested and energised while providing a mental and physical challenge. With a maximum of 20 students per class, you'll get the individual attention you need to perfect your form and maximise your workout. 
10. Geandstand
Grandstand combines CrossFit's rigorous training with a friendly environment and humour. Customised workouts emphasising building a sense of belonging will help you achieve your fitness goals (while having a great time).
CrossFit at Grandstand is a lot more than an exercise but a lifestyle. The professional instructors there are enthusiastic about seeing you succeed in your health and fitness goals while building a positive, encouraging environment for all members. 
They provide individualised workout plans based on your goals and current fitness level, allowing you to progress at your speed and get results more rapidly. And since we put a premium on having a good time together, nobody will ever make you feel unwelcome. 
Whether you are an experienced athlete or just starting, this community is here to support you and push you to your fitness goals.
11. HIIT45
Let your true potential shine at HIIT45 Wembley, a gym with a fantastic community atmosphere. High-intensity group fitness training, strength and personal classes are all part of what they provide.
Fitness is not simply an activity at HIIT45 Wembley; it's a philosophy. If you're serious about getting in shape, their staff of expert trainers will do everything they can to help you realise your full potential. 
Whether interested in HIIT, group fitness training, or private personal training, they offer a program that will work for you. And because of the emphasis on community, motivation and support, you will never feel like you're going through this alone. 
They provide nutrition plans that can help nourish your body to get the most out of your workouts. Whatever your fitness goals — weight loss, muscle gain, or general health and wellness — HIIT45 Wembley can help you achieve them.
12. Surge 24-7
Surge 24/7 allows users to work out whenever is most convenient for them. Their touch interactive cardio equipment and machines with crowd DJ music and TV/Internet access will make your workout time fly by. 
Our members can work out without worry since they know they are in a protected space with cutting-edge workout tools. Our top priority is the well-being of our members. 
Therefore, we provide a thorough orientation and have staff available during the training sessions should you have any questions or need assistance.
To help you get off to the best start on our unique "Member Journey," we include a bespoke training plan and three personal workout classes with one of our experienced coaches at $210  with every membership. 
Our clubs provide over 160 weekly sessions, with options for all skill levels and interests, in state-of-the-art studios with separate training areas. 
Kids Fitness, Jungle Body, Barre, Les Mills, Pilates, High-Intensity Interval Training, Strength, Vinyasa, Cycle, Hurricanes, Boxing, Meditation, and Yin Yoga are just some of the options available to you.
13. Any Time Fitness
In this studio in Perth, our cutting-edge LIFE FITNESS machines and knowledgeable Personal Trainers will get you in the best shape of your life. 
When you need assistance, our helpful staff is standing by. Check out the new gear and learn more about our current membership specials. Members can use the club whenever they like.
The fantastic facilities at Anytime Fitness Perth feature only the highest quality exercise tools. Visit us whenever you like; we're open 24/7. With your hectic schedule, Anytime Fitness in Perth is ideal. Our fitness centre is close to home, reasonably priced, and welcoming.
14. Victoria Avenue Fitness Centre
This fitness centre is conveniently located for anyone in the central business district of Perth.  The Victoria Avenue Fitness Centre is available for your workout needs at any time, day or night, 365 days a year. 
While you work up a sweat, take in breathtaking views of Langley Park and Perth's Swan River from this wonderful modest health club with a comprehensive selection of the best, modern and luxurious fitness equipment and machines.
The Victoria Avenue Fitness Centre is conveniently located for anyone in the Perth metropolitan area. 
To help you achieve your fitness and health objectives and become the happiest and healthiest possible version of yourself, we offer a state-of-the-art, luxurious, and conveniently located facility in the heart of Perth's Central Business District. 
This Fitness Centre is always open, so you can come and get your workout no matter what time of day it is or what day of the year it is. 
The Victoria Avenue Fitness Centre is open 24 hours a day, so whether you need to get in a workout first thing in the morning, after work, or during your lunch break, you can always find time to go.
15. 12 Round Fitness Located at Perth CBD 
Our training sessions are structured as a 12-round championships fight, each round lasting three minutes and a 30-second break in between. 
Each session lasts no more than 45 minutes, the sweet spot for high-intensity workouts that deliver maximum benefit with minimal time investment.
Here at 12RND Fitness, following our champions' workout routines is the greatest approach to getting fit. By simulating the rigours of a 12-round championship fight, our exercises will push you beyond your limits and accelerate your progress toward achieving your fitness objectives. 
Our exercises are high-intensity, short-duration (12x3min rounds), and designed to get you the most out of your 45 minutes as quickly as possible. 
16 F45 Training; Perth East Central Business District
The abbreviation "FT" refers to an exercise that combines circuit training with high-intensity interval training to improve functional movement. In total, you'll have 45 minutes of exhilarating excitement.
The brand is an extension of who we are. We are a creative, collaborative group. We draw on our team's rich diversity to foster innovation and create a world-changing business. 
Above all else, we love and care for each other here at F45. We laugh, get things done, and high-five each other frequently.
17. Inner City Cross Fit
At Inner City CrossFit, we take great satisfaction in facilitating optimal conditions for you to achieve your objectives and test your limits. Our professional staff of coaches is committed to helping you reach your full potential. 
Our fantastic team of people with similar goals are all working toward the same thing: better health and fitness. Why not get in and experience the rewards of your hard work, dedication, and enthusiasm? You can do amazing things with the help of the people in your neighbourhood and some knowledgeable trainers.
Each of our coaches is a credentialed expert who has made health, fitness, and the BIG life their mission. Our staff is well-versed in leading teams and providing personalised service, so they can effectively guide, encourage, and motivate you to achieve your fitness goals.
18. Fuller Fitness
This is not some sales pitch or gimmick. Giving clients 12 months of free private training provided by one of our certified PTs is a great way to motivate people to stick with their fitness and health resolutions. 
Working with a qualified trainer may reduce the risk of injury while establishing a long-term health and wellness regimen, including learning to utilise the gym's equipment effectively and efficiently.
Private or in teams, personal training at Fuller Fitness Subiaco has a stellar record for getting clients to their fitness and health goals.
No matter what your fitness objectives are — cardiovascular health, muscle building, losing weight, core fitness, sports specificity, or rehabilitation — our staff of highly qualified and highly driven trainers will create a program to help you reach them.
If you hire one of our certified personal trainers, you'll see improved results from your exercise routine. However, we understand that only some people are trying to get into shape for the 2020 Olympics. 
No matter what you're looking for in a personal trainer, Fuller Fitness Subiaco is the place to go if you want a pleasant, intense exercise in a motivating setting (no mirrors required).
19. Vault Fitness 
It has come to our attention that the authorities have issued an order requiring the closure of all non-essential firms, which sadly includes VAULT. Access to the VAULT fitness centre and all related group classes, sessions and activities will end at noon on Monday, the 23rd of March.
Superior restrooms for both sexes are available at our state-of-the-art facility. VAULT's spin room and fitness studio are home to various group workout courses. 
Our four basic sessions focus on increasing your cardio, strength, mobility and stability and include training sessions like mat pilates, yoga, and our basic sessions for performance.
20. Stadium Fitness
Stadium Fitness has earned a reputation as Perth's friendliest and most client-focused 24-hour gym thanks to its local West Australian ownership and management. 
Stadium Fitness is pioneering a new era in the fitness and health business by combining a friendly, inclusive, entertaining atmosphere with state-of-the-art facilities and the intimate feel of a local gym. 
Members can utilise the facility's 247 availability, extensive training expertise, and welcoming atmosphere to achieve their fitness and health goals further.
Stadium Fitness, located in Perth, Western Australia, is a 24-hour workout facility that prides itself on providing the highest level of client service possible. Stadium Fitness is pioneering the fitness industry into the next generation by providing cutting-edge equipment no company can match.
21. UWA SUPPORT
Many people in our local area are finding they can only go out and exercise sometimes, and we recognise this as a growing problem. 
Our "Move it UWA" program will motivate you to work out at home by providing access to live exercise videos, virtual run groups, and tips from our top coaches and athletes.
The University of Western Australia students emphasise athletics because of its positive impact on campus life. 
UWA Sport has membership, courses and program options for everyone, whether they're training for the Olympics or want to take a cycle, pilates classes or a dance class. 
A membership to the Fitness Centre provides you with access to over 50 weekly workout classes, cutting-edge equipment, a variety of training zones, expert trainers, and complimentary admission to our highly-attended training, wellness and health and fitness classes.
22. S30 Studio
If you're the type of gym-goer who gets bored easily, S30 could be the perfect workout studio. 
The subterranean nightclub atmosphere is the perfect backdrop for the team's weight training session, which features blaring Hip Hop and R&B music. There are 30 sets, 18 locations, and three instructors in each 45-minute class. 
You should be fine with maintaining enthusiasm because of the energetic trainers, pumping sounds, and stimulating environment. 
Currently, Perth is home to not one but two S30 studios—one in the downtown area and another in the Mount Lawley neighbourhood. There will soon be additional facilities in both South Perth and Scarborough.
23. The Lisa Burns Fitness Centre
Lisa Burns owns and operates this little workout facility in Doubleview. Burns is a qualified reformer trainer and pilates mat having thirteen years of work experience as a fitness instructor. 
Burns developed BodyBurn, Box and Booty and Barbun classes at the facility, drawing on her extensive experience and enthusiasm for fitness. This fitness centre has much to like, including the chic decor, friendly staff, and convenient coffee shop.
24. Doherty's Gym
In 2017, the well-known Melbourne fitness centre established its first location in Perth. The city centre gym features a multi-level complex with cardio machines (from Techno Gym), weights, and a boxing ring. 
The fitness centre is open and manned all 365 days a year. There is a cafe and supplement shop where you can buy sophisticated coffee, pre-workout aids, gym accessories, protein and clothing.
25. Bike Bar 
At Bike Bar, a 45-minute cardio session seems more like a night out. The studio facility provides a hotel-style lobby, high-end amenities, clean towels, and free shoes for cycling to guests at its Applecross and Claremont locations. 
Pick your bike, and the teachers will lead you through some of the most effective cardiovascular workouts you've ever had once class begins. You won't be sorry you gave this class a shot; it has everything you might want in a workout space, from relaxing music to dim lighting.
26. Pure Moves
Pure Moves serves as a small pilates and fitness facility in Cottesloe. Pilates mat and reformer, HIIT, TRX, Circuit, Barre and Power Plate sessions are just a few of this studio's low and high-intensity workout options. 
Pure Moves also has a small daycare or nursery centre available for children and specialised prenatal, postnatal, smaller-group, and personalised pilates courses if you're looking for a great place to get back into shape.
Pure Moves is a great option, thanks to its special events, friendly and highly trained instructors and parent-friendly programs.
27. Gym UFC
UFC is ideal if you've been serious about martial arts and want to train with the best. The gym welcomes members of all ages, skill levels, and orientations. It offers various Mixed Martial Arts (MMA) classes, including daily MMA sessions, boxing conditioning,  wrestling, kickboxing, Muay Thai, yoga and Brazilian jiu-jitsu.
Aside from Perth, the rest of Australia has a plethora of UFC Gyms. Use the gym's convenient hours and free trial memberships if you're in Balcatta.
What Elements Make for an Excellent Fitness Center?
At its most fundamental, a gym is a location where people may work out, run, and play sports with one another. 
Fitness centres are often a lot more than this, though. Hence, the question arises: what are the characteristics of a good fitness centre? Equipment is essential for sports, athletics, and gymnastics. 
The terrain in your neighbourhood, the field near the local college or university, or even the basement furniture can all serve as makeshift gym equipment.
We at Abacus think a gym is capable of so much more. When planning a fitness centre, keep these four factors in mind.
Top-Notch Gym Carpeting
What we need to do is build from the bottom up. The gym's floor needs to be top-notch. You should be mentally prepared and ready to work when you enter the gym. The colours should evoke feelings of readiness to work out.  You seek a warm and friendly environment.
Some people remain on the gym floor during their whole training. A clean, soft surface is important to work out, whether practising yoga or core exercises. Nothing is more frustrating than trying to do a plank on the gym floor that seems as hard as a parking lot. 
A durable gym floor is invaluable when performing push-ups, burpees, or weight-lifting workouts. Many professional weightlifters prefer to lower the bar during exercises like jerks, cleans and snatches. 
The flooring quality makes a difference for the person performing the exercise and the gym owners. 
Rubber flooring can withstand the weight of heavy equipment thanks to the inlaid platforms installed by Abacus Sports. Because of the stress absorption, fewer injuries will occur.
The foundation of any respectable fitness centre is its floor.
Design/Layout
The gym's layout should be straightforward and make use of space efficiently. The fitness centre must have adequate space and make good use of it. 
When everyone is weightlifting, for example,  it's annoying when people next to you keep banging your elbows. Unless they're an empty hotel gym, privacy will be a priority for the users.
The athlete should be considered in the arrangement of the gear. Putting the weights adjacent to the lifting and cardio machines together makes sense. Mirrors ought to be a part of the design. Having a mirror handy is essential when lifting weights effectively and avoiding accidents.
There's a good piece on gym design in the Wall Street Journal. Treadmills should be arranged such that they face the weight area.  It's also a good idea to put the newest equipment in the gym towards the periphery, where no one will be staring if they try it.
Types and Pieces of equipment
What you hope to accomplish in your workouts will determine which equipment is necessary. Punching bags are required for a boxing workout to improve your cardiovascular health. 
Having a dancing studio and a soccer field with nets would be great. Serious weightlifters require various tools to work all of their muscles effectively. There should be both aerobic and weight-training machines available. 
There must be sufficient quantities of the most popular machines to accommodate regular gym-goers.  Power racks provide for a wide variety of exercises. Therefore your gym must have many of them.
It's important to keep the tools clean and in good working order.  The maintenance crew must fix the malfunctioning equipment.  Each night they should also clean the machinery and tools.  For information on how to maintain your machine, check with the manufacturer.
People
The gym's clientele should represent the people who use it and the goals they hope to achieve.  Staff members should be friendly and polite. 
They need to grasp the essence of athleticism and be prepared to offer assistance in spotting situations. The line between competitive and overly so is thin. 
There's no need for so much ostentatious behaviour and loud noises. The purpose of the trainers is to instruct and assist. They ought to know their stuff and hold relevant credentials for their job.
They have the answers because they are the guides. Observing someone else complete a task can be a huge aid. The program should be well-organized. Trainer and learner accountability is essential.
Conclusion
A wide variety of fitness centres are available in Perth to meet the needs of locals. There is a fitness centre for everyone, from around-the-clock facilities to specialised studios. 
Fitness First, Anytime Fitness, Goodlife Wellness Clubs and F45 Training are just a few of Perth's top gyms. 
These fitness centres' cutting-edge equipment, certified instructors, and varied class schedules make them stand out. 
Choose a gym in Perth that is appropriate for your needs and can help you reach your fitness objectives regardless of if you happen n to be a complete fitness novice or have years of experience working out.