Strength training is the secret to flexibility, agility, enhanced performance, and a reduced risk of injuries, regardless of your age or level of athletic ability. 
Joining a gym makes it much simpler to accomplish your physical goals, as these facilities boast many exercise machines, and experienced trainers can help newcomers.
Sydney is home to hundreds of fitness centres, making it difficult to choose the right one. This post lists the top ten gyms in Australia to help any Sydneysiders out there get in shape. 
The gym facilities featured here have state-of-the-art equipment and employ only the most qualified personal trainers, so you can rest assured that you're safe.
Let's get started with the top benefits you will get from regular workouts!
Why You Should Work Out
Regular workouts and physical activity have many positive health effects that are difficult to deny. Exercise benefits everyone, regardless of age, gender, or physical ability.
Here are seven ways that exercising might make you happier and healthier.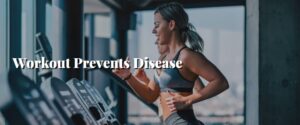 1. Workout Prevents Disease
Being physically active increases high-density lipoprotein, A.K.A "good" cholesterol, while decreasing harmful triglycerides, regardless of body weight. This dynamic duo helps maintain blood flowing freely, which lowers the chance of developing cardiovascular disease.
Regular exercises can help you avoid or better manage a wide range of health issues, such as:
Stroke

Anxiety

Arthritis

Falls

Depression

Type 2 diabetes

High blood pressure

Metabolic syndrome

Many types of cancer
Moreover, physical exercise drastically improves mental performance and reduces your chances of dying from common causes.
2. Weight Controls 
Exercising can give you control over your weight. For example, rigorous workouts can burn more calories to reduce weight.
Going to the gym is a great way to control your weight, but if you're often engaged, you must find other ways to burn more calories. You can, for example, opt to use the stairs instead of the lift.
3. Mood Boost 
The release of endorphins through exercise, whether at the gym or on a brisk walk, might help you feel better emotionally after a long, trying day. These feel-good hormones released in the brain after a vigorous workout can make you euphoric, calm, and less worried.
Regular exercise can improve your health and well-being and enhance your self-worth and attitude.
4. Energy Boost 
 Regular exercise has been shown to increase muscular strength and stamina. Physical activity improves cardiovascular health by increasing blood flow and oxygenation to working muscles. When your heart and lungs are healthy, you have more strength for routine tasks.
5. Better sleep
Frequent exercise can improve sleep quality, shorten the time it takes to fall asleep, and increase the total time spent in REM sleep. If you want to avoid being too energised to fall asleep, avoid exercising just before bed.
6. Improves Your Sex Life
Most middle-aged partners feel too worn out or unfit to enjoy romantic intimacy with their partner. Several marriages have suffered because of this, and some have even divorced. A person's sex life may benefit from a regular exercise routine since it increases stamina and self-esteem regarding physical looks.
The situation is more complex than that, though. Female arousal may benefit from regular exercise. In addition, erectile dysfunction is less common in active males compared to sedentary men.
7. Exercising is Fun 
Getting your body moving may be a lot of fun. Time off allows you to relax, take in the scenery, or do whatever makes you happy. Getting your body moving is a great way to spend quality time with your loved ones while having a good time with friends and family.
Choose and execute a form of exercise you look forward to doing. And if you're bored, just do something different, whether alone or with loved ones.
1. 98Gym 
Humans continuously look to improve their cognitive and physical abilities, even at 98 years old. Your attitude to the gym will shape how you handle every other element of your life. 
You can only perform as well under pressure as your training allows. This is why you should put in so much time at the gym. The 98Gym aims to build resilience in all its clients.
Trainers on Team 98 come from various professional and personal experiences, such as former pro athletes, military,y, and others.
A few features of the gym are:
Identifying features based on biometrics

Modern strength training and conditioning tools from Australian Strong, such as:
A Valkyrie rig with five cells and four extra freestanding cells. There are thirteen places to squat.

Recent models include Concept2 rowing machines, ski ergometers, and assault cycles.
Two spaces for group training

Open-concept fitness centre about 400 square meters in size.

There are four high-end rain showers, each with a sink and faucet.

Daily Naturals is the sole provider of bathroom products.

Towel service

Free toiletries ​
Location: NSW 2010 (98 Riley Street, Darlinghurst)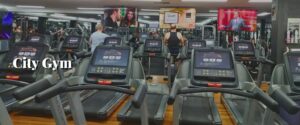 2. City Gym  
City Gym, which first opened in the same year as the inaugural Mardi Gras, has always been a community-oriented fitness centre serving all of Sydney's diverse neighbourhoods. 
City Gym has evolved from its roots as a centre for the growing fitness and weightlifting industry into a welcoming space for the LGBTQI community, the princes of Kings Cross, and those working with street children.
Sydney's City Gym, a landmark in the fitness and bodybuilding communities, opened its doors in 1978. For the homosexual community in Australia, that year was also significant because it saw the inaugural celebration of the Sydney Gay & Lesbian Mardi Gras. Sydney's part in the global LGBT solidarity festivities was the daring political act Mardi Gras '78.
What began as a night of protest by a handful of people in defiance of antiquated and discriminatory laws has become a watershed moment for the LGBT community in Sydney and an essential part of Australia's cultural history.
Billy Moore, the co-founder of City Gym, has seen the challenges of the LGBTQI community firsthand. He wanted to provide a space where people of diverse backgrounds, orientations, and gender expressions could come together without fear of harassment or abuse. 
He was motivated by his anger at the prevalence of prejudice and homophobia. City Gym was known as "the homosexual gym" for nearly three decades because of this.
As the '70s progressed into the '80s, City Gym became one of Sydney's most well-known gathering places. It was common practice for people in Sydney to bench press alongside celebrity trainers or with a renowned local bodybuilder who was happy to oblige. There was no top dog or a bottom feeder.
Amenities Include;
Large quantities of exercise machinery

World-Class Personal Trainers State-of-the-Art Cardio Theatre

Extended Group Instruction

Circle of rings for boxing

A field for Functional Exercise

FitRig

Facilities for men-only steam bathing and spa treatments

Provides acupuncture, physiotherapy, and remedial massage on-site

Shook up the bar

Healing facilities including a cold room and an ultraviolet sauna (coming soon)

Café Specializing in Organic and Healthful Foods (coming soon)
Location: NSW 2010, (107-113 Crown St. Darlinghurst)
3. Beach Fit – Bondi
 The gym Beach Fit Bondi, located adjacent to Bondi Beach, The Urban List, has been constantly rated as one the best throughout Sydney.
Your health and well-being are top priorities at Beach Fit Bondi. All of the cardio machines, weight training, and assault bikes are equipped with TVs and YouTube, and there is also an indoor sledge course and free weights available. The venue at Beach Fit Bondi features a retractable roof, indoor plants, and excellent sound systems.
​
While the space is modern and comfortable, and the staff are very professional and ready to help whenever you need them. Everyone from the kind receptionists who greet you at the door to the expert trainers who guide you through your workouts has your health and well-being as their top priority. Everyone at Beach Fit Bondi is dedicated to providing you with a first-rate experience during your visit.
Whether you're a first-time gym-goer, a seasoned fitness buff, or just in Sydney for a few days, searching for a fantastic workout spot, Bondi gym will always have something for you.
Moreover, F45 is located right in Beach Fit Bondi.  These team-based, high-intensity exercises will test your limits in every way possible by combining cardio, power, and endurance.
​Location: Bondi Beach NSW 2026 (147 Curlewis Street)
4. Creature Fitness
The Creature Fitness gym aims to get you into the best shape of your life. Since its inception in January 2014, this facility has helped over a thousand customers throughout Sydney. 
More than 160 100% positive Google reviews attest that it has consistently provided results over the last eight years. This facility incorporates everything it has found to be effective while eliminating any fads or gimmicks that offer poor results, if any at all.
Creature Fitness now offers mixed memberships. There will be both group and hands-on learning in this arrangement.
You can expect to receive guidance on improving your diet, handling stress, and living a healthier lifestyle as part of your membership.
Location: 
Edgecliff (84 New South Head road)

Marrickville (1/32 Lilian Fowler Pl)

Bondi Junction (173/171 Oxford Street)
5. World Gym
This gym facility is committed to providing its clients with the greatest possible experience, from state-of-the-art facilities and friendly, knowledgeable personnel to all their fitness needs. 
It offers everything you need, whether you're a weight lifter, weekend warrior, or just starting. Come to the registration desk and consult with one of the qualified trainers if you need help determining which equipment would best suit your needs.
Here are some training offered at World Gym:
Strength
You can increase your strength by using one of the several strength machines available at this place. Selectorised strength equipment allows you to work certain muscle parts from various directions. 
To ensure your success, the World Gym has partnered with leading manufacturers to provide you with the finest tools. Everyone has options, whether their goal is to bulk up, slim down, or strengthen their muscles.
Free Weights
World Gym provides the essentials for a complete strength-training regimen, including barbells, racks, dumbbells, and benches. You can find all you need to lift weights here, whether you're a powerlifter, an Olympic lifter, a leisure lifter, or a first-timer.
Cardio
This facility has some of the best cardio gear. All the equipment you need to get and maintain your heart rate high is here, from treadmills to elliptical machines to stationary cycles and more. 
Some folks use cardio as a warm-up, while others use it to bolster their stamina. The professional trainers at this facility will help you achieve your fitness objectives using state-of-the-art equipment.
Global Gym also provides group classes and one-on-one training for those who prefer it.
​Locations: Many facilities across Sydney
6. F45
F45 combines high-intensity interval training (HIIT) with traditional circuit training to improve functional fitness. For 45 minutes, you can enjoy the heat and sweat to your heart's content. 
The goal of an F45 workout is to make you feel better and more mobile in all parts of your life by bringing your muscle groups together.
Healthy eating is the cornerstone of any weight-loss plan. All F45 members have unlimited access to a customised nutrition program that includes meal plans, tracking tools, and social support to help them meet their health and fitness goals.
​Locations: Many facilities across Sydney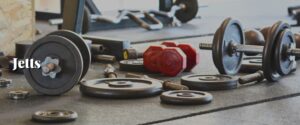 7. Jetts
Life is hectic enough, so taking time out to exercise needs to be done on your terms. As a result, the Jetts gym has created a fitness centre for busy individuals who want to get in shape without compromising their work- or family responsibilities. In addition, there are over 250 Jetts gyms located all over the world that are open around the clock to make working out even more hassle-free and accessible.
Most gyms would need you to sign a lengthy contract if you want to become a member, but the Jetts understand that things come up and your fitness schedule needs to be adaptable as well. As a member of its Freedom Direct Debit program, you are not obligated to continue your membership and can leave at any time.
J Series is a revolutionary 30-minute HIIT group training course offered by Jetts at certain venues and is intended to speed up fat loss. Complete your workout with a round of HIIT-style aerobics, strength exercises, and fusion exercises.
Jetts goal is to motivate you toward a more fulfilling existence in which you forge your path, trust your judgment, take calculated risks, overcome obstacles, and define success by your standards.
Locations: Many facilities across Sydney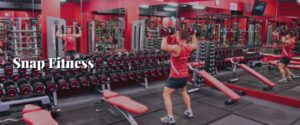 8. Snap Fitness
This fitness centre is widely available across Australia. When you join Snap Fitness, you'll get a membership card valid at all locations in Australia. 
This is especially good if you frequently use gyms away from home or on the road. Snap provides cardio and weight-lifting equipment.
Personal Training
Personal Training is a great way to maximise your abilities. The facility guarantees a challenging yet rewarding workout for all fitness levels and will keep you on track and inspire you every step of the way, whether you're a seasoned trainer or a beginner.
MYFIT 24/7 Workouts
High-intensity workouts have taken over the fitness industry because they work. The MYFIT program consists of 20-minute sessions broken down into 60-second bursts of high-intensity activity followed by 20-second recoveries. 
This program boosts your cardio endurance, power, flexibility, and agility, featuring a rare blend of 16 exercises and weekly routines. Workouts are timed to your heart rate, so you always know your zone. Get in shape whenever it works for you. Prepare to start your MYFIT program.
​Locations: Many facilities across Sydney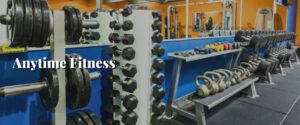 9. Anytime Fitness
These fitness clubs have state-of-the-art cardio, power, weight training, and functional training equipment that you can customise to accommodate members of varying fitness levels and aims.
An Anytime Fitness membership gives you entry to any of its Get your workout in whenever you choose, day or night, weekday or weekend.
Your security is a priority, whether you work out at 3 am or 5 pm. Personal bathrooms, spacious changing areas, and round-the-clock security guards are just a few amenities each club offers.
Anytime Fitness also has an App that all their subscribed members can access. About 1,100 unique workouts are available to help motivate your fitness here, and you may keep track of your progress toward your goals.
​​
Locations: Many facilities across Sydney
10. Virgin Active
Gyms of this kind tend to be state-of-the-art facilities, complete with luxurious amenities like pools and expansive exercise spaces.
Nobody can resist the appeal of the Virgin Active workouts.
Nobody can resto the Virgin Active workouts.
They incorporate all physical and mental health aspects into their design. To be fit for life, not only for fitness, you need to work on these four areas.
Yoga, Barre, Revolution cycle, and Boxing are just a few of the many group workouts offered at Virgin Active. These four components form the basis of its facilities and guide all decisions on the gear and supplies. They have influenced everything from the qualifications of its fitness trainers to the menu items at the V-Café.
All of their actions are guided by these four pillars of health and wellness, creating a complete circle.
Virgin Active allows you to tailor your training routine and only suggest an improvement.  On some days, you'll run; on others, you'll stretch. On some days, you may not show up.  They appreciate that fitness isn't only about being able to run the farthest or lift the most. Having enough energy to do what you love is a measure of health.
As your trainers, the staff at Virgin Active will guarantee that your time working out with them will feel just how it should—like the entire session was designed around you.
Location: Various facilities in Sydney.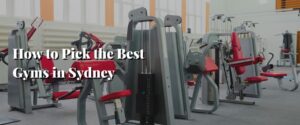 How to Pick the Best Gyms in Sydney
Finding the right fitness centre could be more daunting than you think. A little self-reflection, planning, and testing can have you well on your way to fitness.
Selecting a gym that fits your needs and goals is essential to avoid wasting time, cash, and effort. Although relying exclusively on online reviews or friends' recommendations could be tempting, there are a few other variables to consider.
Let's see some of the factors you will need to consider before enrolling in a gym;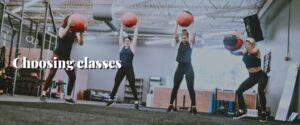 Choosing classes
Check out the fitness centre's class schedule before signing up. Most modern fitness centres provide various group exercise courses, including pilates,  yoga, and aerobics. People used to exclusively go to the gym to use the weight machines and treadmills.
You can expect various formats and names for these courses, such as pump, whirling, and gravity. Ask questions about course content or expected participation. Be sure the class times are convenient for you and that the subject matter interests you. Some fitness centres have swimming pools and spas for members who prefer to work out in the water.
Gym Hours
You're probably busy, and after balancing your job, family, and sleep, you only have a limited amount of free time to go for a workout. As a result, you won't have time to use a gym that opens late and closes early.
Researching the gym's hours of operation and its services is essential before committing to a membership. You need to ask the attendants about their schedules and learn everything you can about the club's services and hours so that you can schedule your workouts effectively.
Convenience
There is nothing more crucial than location. You should choose a gym close to your house or one closer to your workplace. Making it easier on yourself will increase the likelihood of you attending consistently and the value you receive from your membership. 
Location and operating hours are complementary aspects of a fitness centre. You can only make something work if you can make it work with your schedule.
The gym floor
Confirming whether the plates and bars are organised, and neat is essential. Check the variety of options available on the machines and make sure that clear diagrams and instructions are close by before using them. The equipment ought to be spotless and well-maintained. There needs to be someone who can respond to questions about the machines and demonstrate how to use them safely and effectively.
Equipment
The equipment condition at your gym should be at the top of your checklist when choosing the best gym in Sydney and knowing what tools you need right now and what you might want in the future. Look around and make mental notes on the variety, quantity, and general condition of the gym's most popular pieces of equipment, including squat racks and treadmills.
Beware of Reception
An average gym reception is quite stunning. Many gyms put their money here since that's where they think "the sell" happens. Some people even peddle junk food and soda. It's easy to understand how the gym management feels about you and your objectives by perusing their snacks. Leave this room immediately and go out onto the floor.
Club Location
While deciding which gym to join, you should prioritise proximity to home, work, and other essential destinations. You will only get much use out of your subscription if it's convenient for you to go there. Finding an excuse not to go is easy if it's more than a few minutes from your home or workplace. Find out if the store is open on holidays and weekends.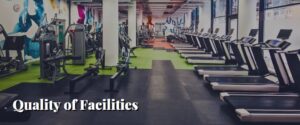 Quality of Facilities
While working out isn't the most hygienic activity, having a spacious, clean area is still essential. After all, nobody wants to train their agility and stamina while fighting against mould, filth, and dust.
Before joining, prospective members are generally given tours of the facility to get a sense of the vibe and decide if they want to commit. Ensure the gym you're considering has a state-of-the-art gear in good working condition. 
If you plan to drive to the gym, you should arrive early to ensure a parking spot. Take advantage of your opportunity to tour the facility, as doing so can inform your decision.
Costs and Contracts
A gym membership's price range is mostly determined by its services and term. You must sign agreements and contracts differently from one state or region to the next and from one business to the next.
Locate gyms that have earned the Fitness Australia seal of approval. You can discover a certified gyms and personal trainers directory on the Fitness Australia website.
While the particulars may change based on your location, you can generally expect these fitness centres to have the following:
Those on staff who have had formal training in first aid and training are certified as such.

In case of injury, you have access to adequate professional indemnity and insurance for public liability.

Form used to analyse the potential dangers of using a fitness provider before beginning an exercise regimen.

Subscriptions over three months come with a seven-day grace period if the customer changes their mind.

Before committing to a centre, ensure it has a solid reputation in the community. However, give it some serious thinking before entering a long-term deal or direct debit form, as it might be tough to get out of.
Find out if your membership fee covers parking, locker, and visits to other gyms. Al s,  find out what happens to the membership if you move or get sick.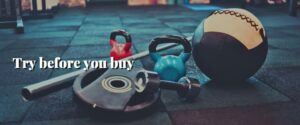 Try before you buy
Take advantage of the centre's services before committing. You can visit for free as a visitor or pay $15–$20 for a one-time subscription.
If you go to a gym that tends to get crowded during peak hours, consider going at a less popular time. Look around to see if it's somewhere you might see yourself spending time every week, including the services offered, the staff, the customers, and the parking.
Verify that there is sufficient lighting in the restrooms, that there is adequate ventilation, and that the washrooms are hygienic.
Think about going to a few different centres so you can compare them and take your time deciding. Only commit long-term if you're still on the fence; consider trying out a monthly subscription.
Exercising should be fun if you want to stick with it. A good fitness centre will have knowledgeable trainers to enhance your exercises, allowing you to relax and have fun.
If you notice an uptick in your health due to all the fun you're having, you've found the right place to be.
Optional Adds 
Some fitness centres also offer private lessons, group fitness classes, nutritional guidance, weight loss competitions, seminars on healthy living, boot camps, and walking clubs. Some may provide services like a snack bar, a spa, a sauna, or even designated spaces for yoga, Pilates, or tai chi.
Some of these extras may be free as a part of your membership, but you can generally expect to pay for them separately. If these additional services are crucial to you, consider the costs and ensure you spend less on stuff you can buy elsewhere.
Final Thought 
There are numerous excellent fitness centres in the Sydney area. However, several aspects of a gym are important to consider before deciding whether to join, including the quality and range of equipment and facilities, the expertise and knowledge of the staff and trainers, and the gym's accessibility.
The greatest fitness centre is the one that best fits the person's specific objectives and requirements. One may pick the best Sydney gym for them by thinking about and researching these things. This will help them reach their fitness goals and live better, happier lives.