Dietary supplements have gained a lot of popularity, and this could be because of their numerous health benefits. Some of their health benefits include improving blood sugar regulation, lowering blood pressure, and enhancing sleep quality.
You can get the recommended intake of magnesium from the diet alone. But because there aren't many foods high in magnesium in modern diets, most individuals need to get enough of the mineral. Supplements might be beneficial!
Choosing the best magnesium supplement for you might take time, given the variety of magnesium supplements available on the Australian market.
This article has compiled a list of Australia's top magnesium supplements for various needs!
Australia's Top Magnesium Supplements In 2023
This section entails the top-ranking magnesium supplements available in Australia. Experts considered numerous factors, such as the potential advantages, dose, and cost, into account while compiling this list. Please be aware that a few of these supplements also include other active components.
Let's get started!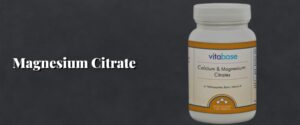 1. Magnesium Citrate
Benefits
GMO-free and quality GMP assured
Vegan and vegetarian-friendly
Downsides
Nery large capsule size
Magnesium Citrate, a non-GMO mg supplement, helps in supporting the proper operation of the nervous system. This nutritional supplement is suited for vegetarians and vegans and is GMP assured, implying that all goods are produced reliably and are subject to strict controls.
This well-liked vitamin has helped customers in various ways, according to the over 13,000 user evaluations on iHerb, giving it 4.8 stars. Users claim it helps with multiple ailments, such as bettering bowel movements, promoting rest, preventing leg cramps, and reducing stress!
However, not everyone will experience success because some people won't see any changes. The pills are fairly large and might be difficult to swallow.

2. Magnesium CitraMate
Benefits
Easily digested
Gluten-free
Downsides
Some batches may leak powder (bad taste).
Too expensive for many
Magnesium CitraMate helps preserve bone density and promotes a healthy heart, circulatory system, and lung function. Besides, this gluten-free solution may relieve those who regularly deal with muscle pain and weariness.
Users who frequently take Magnesium CitraMate report feeling more energised, sleeping better, and experiencing less stress and anxiety throughout the day. Moreover, it helps with bowel movement, muscle relaxation, and eliminating leg cramps. Some customers have reported that the product is easy on their digestive systems.
Several users reported feeling little to no different after consuming the product, while others complained about a striking issue: a manufacturing defect. The capsules may become coated with magnesium powder in specific batches, leaving a bad taste in your mouth!

3. Prenatal Multivitamin
Benefits
High-absorbable mg
Magnesium-richer prenatal
Pregnancy-related nutrients
Downsides
There are eight tablets in a daily serving.
Expensive
FullWell Prenatal is among the best prenatal options with mg since it has all the essential nutrients in a single dosage. Its dietician understands the significance of lacking "just enough" of an element present. Magnesium is only one of several nutrients FullWell hopes to give pregnant women safe and efficient doses.
This prenatal vitamin has 300mg of magnesium glycinate, 75% of the recommended daily allowance. This prenatal would be very helpful in meeting your daily mag needs if you aren't getting enough magnesium from your diet or if you are magnesium deficient throughout pregnancy. The body easily absorbs magnesium glycinate and won't make you sick.
This prenatal is rich in magnesium, vitamin B12, folate, choline, selenium, iodine, zinc, vitamins A, C, and D, and other essential elements for a healthy pregnancy. Another plus is that an independent lab tests this supplement for harmful substances like heavy metals, BPA, and pesticides.
It has a highly recommended daily intake of eight capsules. Ultimately, it's up to you to determine how many tablets each day are reasonable for you. You can also open the capsules and mix the contents with liquids like smoothies, yogurt, etc. Consult a medical expert if you need help deciding which prenatal vitamin is right.
Remember the higher cost of this prenatal vitamin compared to others on the market. There is a small pricing difference between buying FullWell prenatal all at once and signing up for a subscription.
4. High Absorption Mg
Benefits
Excellent customer rating
Gluten-free, Non-GMO, and vegan-friendly
Chelated administration improves GI tolerance and bioavailability
Pocket-friendly
Downsides
Large pill size
The Doctor's Best Mg helps maintain healthy bones, hearts, muscles, and nerves. It is also suitable for vegans and excludes genetically modified ingredients or gluten.
Their proprietary, chelated delivery form of mg improves gastrointestinal tolerance and increases intestinal (GI) absorption, setting them apart from competitors.
Up to 40,000 customers have left excellent feedback on iHerb and Amazon for this top-rated product. It alleviates many symptoms, including poor sleep, joint function, and muscle discomfort. Several users have reported that it helps them relax while reducing acne's appearance.
Labdoor users have given this product a perfect score. In addition, several people have said they did not experience any gastrointestinal distress after consuming it.
However, there is an unusual aftertaste for some consumers. Also, many people have complained about the cumbersomely large pill size, making it difficult to swallow.

5. Magnesium L-Threonate
Benefits
Gluten-free
Non-GMO
Easily absorbed
Downsides
Expensive
The enhanced mental performance that the pill promises is its main selling point. Lengthening of Life Span To aid memory and keep the brain healthy, Neuro-Mag uses a type of mg easily absorbed by the brain.
Due to its reduced laxative potency, the L-Threonate product is preferable for those who have suffered diarrhea after using other magnesium supplements.
Others have reported relief from minor anxiety and sleeplessness after using this medicine. Additionally, this product has been linked to enhanced cognitive performance and memory in several satisfied customers.
However, many customers have complained that the product falls short of expectations. Even after months of consistent use, they see no gain in mental acuity. They expected more noticeable effects, especially for the price.

6. Magnesium Taurate+
Benefits
Non-GMO and free of most allergens
Great for quality
Vegan-friendly
Downsides
Larger pills
The Mag Taurate Plus supplement blends coenzyme B-6 and magnesium to create a bioavailable supplement that helps your heart, nerves, and muscles. The substance may help maintain the normal functioning of the nervous system and red blood cell production. It also undergoes extensive laboratory testing to guarantee its excellent quality and effectiveness.
Users who had experienced GI adverse reactions from other commercial supplements, like bloating and diarrhea, noted no such issues with this one. People say it helps them feel better overall, decreases stress, improves sleep, and even helps with heart issues (though it shouldn't replace your usual heart therapies).
Several users have complained that the bigger pill size is a significant drawback. Again, the claims made for this supplement cannot apply to everyone.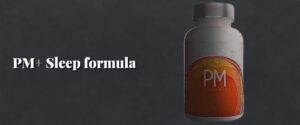 7. PM+ Sleep formula
Benefits
Gluten- and GMO-free
Perfect for vegans
Are nuts and dairy-free
Downsides
Larger pills
Expensive
This Australian-made supplement was carefully combined using minerals and herbs to create a nightly combination that may help you relax your mind and body. The supplement is also noticeably great for relaxing your nerves, alleviating minor anxiety, and getting more restful sleep. Each gluten-free, vegan-friendly, and GMO-free capsule is made to combat insomnia and other sleep disorders.
The formula has been hailed as a miracle by many grateful customers who have finally found a way to get a good night's rest with its aid. They claim that taking this product in the evening helps them relax and drift off to sleep more easily.
While most reviewers have had positive experiences, a few have noted feeling little to no difference from taking this dietary supplement. Some users also noted the larger pill size, which can be intimidating to some, as well as a peculiar smell and bitter taste.

8. Magnesium Sleep
Benefits
No additives.
No dairy, wheat, soy, or eggs.
Affordable sleep support supplement
Downsides
Contains animal products, not vegan/vegetarian.
The Magnesium Sleep mixes three magnesium with herbal components to promote restful sleep and battle insomnia. It is free of artificial colouring, flavouring, and other toxic preservatives. The mag is a fantastic option for anyone who has trouble falling and staying asleep at bedtime!
According to customer evaluations, this product has helped many people fall asleep more quickly and get good, deep sleep at night. Additionally, they feel revived and energised when they awaken. Numerous people have been impressed by Nutra-Life due to its notable effects at a reasonable price and lack of an odd or chemical aftertaste.
However, some users still see no changes or benefits despite consistently taking this supplement.
9. Optimal Magnesium
Benefits
Convenient for vegetarians
High bioavailability
Sizable capsule
Downsides
A few side effects
This product comprises magnesium forms with high bioavailability, such as Lysinate Glycinate Chelate and DiMagnesium Malate. Greater bioavailability encourages a faster rate of body intake, enhancing the therapeutic benefits of magnesium ions at the suggested dose.
Compared to other magnesium forms, lysate glycinate is more unlikely to affect the digestive system adversely. But a few users have reported side effects from this product, including stomach upset and diarrhea.
However, many more people are happy with the product's quality, and the capsule size makes swallowing easier. According to user testimonials, some people have reported using this pill to get better sleep, lessen leg cramps, and enhance their mood.
10. M Is for Magnesium
Benefits
Easy to digest
Gluten-free
Great flavour
Free from soy, dairy, peanuts, and eggs
Convenient for children
Downsides
More costly than most products
Too sweet
This is your best bet if you dislike taking large tablets in the shape of chewy, soft, and delectable candies! The gummy supplement does away with the monotony of chemical-tasting capsules. Instead, it gives you a special approach to acquiring your recommended daily dose of magnesium for supporting your muscles, nerves, and relaxation.
Users confirm that these gummy 'treats' are simple to chew and gulp down as they have a soft, non-sticky structure and a wonderful raspberry flavour!
Those who looked far and wide for a magnesium product for children can get precisely what they wanted in this item. But before giving your child these sweets, be sure to get advice from a doctor about the security and ideal dosage for them!
Some users have complained that the gummies taste too sweet in their reviews. The cost is too high, and many people need help to afford it!
11. CALM Raspberry-Lemon Flavour
Benefits
Vegan
Easy to eat and chew
No artificial colours or flavours, and Gluten-free
Great for children
Downsides
Too sweet
Low magnesium content
These magnesium gummy supplements are safe for adults and children because they are gluten-free, vegan, and include no artificial colours or flavours. Natural Vitality CALM, as the name suggests, restores magnesium levels in the body and may have a soothing effect, allowing you to relax and let go of stress.
Many users are blown away by the product's excellent taste, quality, texture, and convenience, and they're hooked on its tasty and balanced fruity flavour. Furthermore, their children adore these candies as well. Users also report that it helps them sleep better and reduces stress and anxiety.
On the other hand, a few customers find the taste to be off-putting and fake. You will only enjoy the flavour if you like sweets.
A pediatrician or other medical professional should be consulted regarding the proper dosage for a child.
12. Magnesium Oxide 250 mg
Benefits
Affordable
USP Verified
Great compliment for prenatal vitamins
Downsides
Can cause diarrhea
Nature Made Magnesium is the best magnesium supplement on the market for the money. Pregnancy dietary supplements, like Nature Made Mg, should be assessed by a third party to ensure they contain safe levels of active ingredients and are free of contaminants. Neither synthetic nor artificial flavours nor colours were used in its preparation.
Supplementing a healthy diet with this tiny, easy-to-swallow pill yields 250 mg of magnesium oxide or 60% of the daily dose. This supplement is affordable thanks to its oxide form, but you should know that it may take work on your stomach.
Some people may be more susceptible to developing diarrhea after using magnesium oxide. This may produce some unwelcome abdominal pain, but it could be useful for battling pregnancy-related constipation.
13. Natalist magnesium plus
Benefits
Contains both calcium and vitamin D.
Easy to use and delicious when dissolved in water.
Magnesium is an easily absorbed form
Downsides
Not all people like the stevia taste
Not tested by third parties
Experts recommend Natalist Magnesium Plus as a magnesium powder with additional nutrients. It also contains calcium and vitamin D, essential during pregnancy, which is a big plus. Since magnesium is needed to transform vitamin D to its active state and vitamin D is necessary for calcium absorption, including both in the same supplement makes perfect sense.
Magnesium gluconate is present in a 300 mg serving per scoop, 71% of the recommended requirement. There is less of a chance of stomach upset with this type. Calcium at 15% DV and vitamin D at 125% DV are also included in each serving.
Natalist developed this tested-and-proven product under the supervision of an OB/GYN and a registered nutritionist. All of their products are designed with expectant mothers in mind. This supplement, in particular, was developed to support healthy bone growth and muscle tone while facilitating restful sleep.
The raspberry-flavoured product is sweetened with stevia and tastes great blended with 8-10 ounces of cold or hot water. Magnesium Plus product has not been subjected to independent testing but has been checked for impurities and metals. It's also gluten-free and suitable for vegetarians.
14. Trace Magnesium
Benefits
Tested by third-party
Easy-to-swallow gummy
Adjustable dosing
Downsides
Has added sugar
Prenatal vitamin pills and a tall glass of water are the last things you want to take when morning sickness hits during pregnancy. If you feel sick and can't handle tablets or extra fluids, try Trace Minerals.
An independent lab has verified this gummy as cruelty-free, gluten-free, non-GMO, and gelatin-free. Watermelon and tangerine tastes are offered. Nauseated mothers may find the citrus flavour particularly comforting.
Magnesium citrate, easily absorbed and unlikely to cause stomach pain, may be found in each gummy, accounting for 20% of the daily value. Individuals may need less than the suggested four gummies daily if they already get magnesium from food or other sources.
Taking the four bears at a time is not advised and should be taken at different times during the day.
A single gummy contains 1.5 grams of sugar, so eating more than one daily could be unhealthy. While the gummy contains less magnesium than similar products, it might help you find the right dosage.
15. Utzy Naturals
Benefits
Composed of a readily absorbed magnesium form
Supports healthy blood sugar levels thanks to inositol.
The powdered form makes it simple to use.
Downsides
Not 3rd-party proven
GDM, or gestational diabetes mellitus, is diabetes that often occurs during pregnancy and disappears once the baby is born. Nevertheless, GDM can raise a person's future risk of developing Type 2 diabetes.
While many risk factors for GDM (such as age, family history, ethnicity, etc.) are constant, others, such as magnesium deficiency in the diet, can be handled. Improvements in insulin sensitivity have been observed in patients with low to normal magnesium levels, suggesting that magnesium plays a role in the hormonal signalling networks.
Inositol, a B-vitamin derivative, regulates blood sugar levels because it increases the body's sensitivity to insulin.
The two nutrients, which help maintain healthy blood sugar levels, are now available in a single product: Utzy Magnositol PM. Magnesium bis-glycinate is readily absorbable, and this powdered supplement has 200 milligrams (48% DV) of it, plus a gram of myoinositol. If you're at risk for developing gestational diabetes, taking a magnesium supplement containing inositol might help.
Consult your doctor to ensure this supplement's combination of inositol and magnesium is right before use. Independent sources have not verified this supplement.
16. Pure Encapsulations
Benefits
Form with low toxicity
Free from common allergies and include no gluten or animal products
Produced in an NSF-approved facility and subjected to third-party testing
Downsides
Some require four capsules.
Pure Encapsulations comes from a reliable, third-party certified company and offers a superior mg form. Magnesium glycinate, in which the mineral is linked to the amino acid glycine, is well-tolerated and absorbed by the body. This results in chelated magnesium, which is more readily absorbed by the body.
Magnesium glycinate is the perfect magnesium for addressing inadequacies since it is well tolerated and allows bigger doses to be administered with less GI upset, among other side effects.
All of the raw ingredients used by Pure Encapsulations are examined for things like identification, potency, impurities, and heavy metals. They are an NSF-approved establishment contracting out to outside labs for their testing needs.
This magnesium glycinate has passed extensive testing and has been verified as free of gluten, GMOs, and animal products. Each capsule has about 120 milligrams, equivalent to about a third of an adult's daily recommended magnesium intake.
17. Liquid-NutriCology
Benefits
Verified by an Objective Third Party
Mix with your favourite drink.
Downsides
Tastes metallic.
Dosing should occur twice or thrice a day.
Magnesium Chloride Liquid from NutriCology is an excellent option for individuals who prefer taking their supplements in a solution form. One-half teaspoon of this liquid provides 67 milligrams of readily absorbable magnesium. This product is produced in an NSF-registered facility and passed testing by a third party, demonstrating its high-quality option.
Thoroughly measure your dosage, then combine it with at least eight ounces of your preferred beverage before consuming it. This will verify that the necessary dilution has taken place and will reduce the taste of metal.
18. Pure Encapsulations Mg (Citrate)
Benefits
Produced in an NSF-approved facility and subjected to third-party testing
Gluten-free, vegan, and non-GMO project verified
Potentially useful in relieving constipation
Downsides
It can cause diarrhea and cramping
Another easily accessible type of magnesium that you can find on store shelves is magnesium citrate. It is easily absorbed and has been promoted for its purported laxative action in treating constipation. The citrate can stimulate gut motility and have a laxative effect by drawing water from your body into the GI tract.
Magnesium citrate may help with persistent constipation, but it should be used cautiously because it can cause dehydration and electrolyte imbalance without medical supervision.
Besides being an NSF-approved establishment, Pure Encapsulations uses independent labs to check its raw materials' authenticity, potency, safety, and absence of impurities and metals. Non-GMO, Vegan, and gluten-free certifications have been awarded to this magnesium citrate.
A lack of magnesium or constipation can be treated with doses of Magnesium Citrate, which has 150 mg in each capsule. You should know the citrate's potential cramping, gas, and nausea effects and discuss them with your doctor.
19. Nested Magnesium Glycinate
Benefits
Third-party tested
Certified organic
Non-GMO
gluten-free
vegan-friendly
A CGMP- and NSF-certified facility
Downsides
Few studies have examined its usefulness as a sleep aid.
The neurotransmitter GABA, or gamma-aminobutyric, is crucial for calming your neurological system and inducing sleep. Studies reveal that magnesium has a significant role in activating these pathways.
Magnesium glycinate has glycine attached to it as an amino acid. Research on animals and in vitro has suggested that glycine, good for sleep, has a soothing effect on the brain. Nevertheless, more studies need to examine the effects of magnesium glycinate.
The Nested capsules are among the best available options.
This product uses chelated mag glycinate for enhanced uptake, produced in a facility certified as NSF and CGMP-compliant. Additionally, it has undergone third-party testing to ensure its quality and accuracy and is free of gluten, animal products, and genetically modified organisms.
This supplement has been praised for its ease of gastrointestinal distress and efficacy in reducing restless legs and nocturnal leg cramps.
20. Magnesium Oxide: Douglas Laboratories
Benefits
made in a GMP facility that the NSF has approved
Verified independently
non-GMO
Affordable
Downsides
Some reports suggest it may have laxative effects.
Migraine episodes are excruciating and can cause weakness, nausea, and hypersensitivity to sound and light.
Magnesium supplementation may be useful for preventing and treating migraines.
Although more study is needed, magnesium oxide is a form of magnesium ions that has shown promise in treating migraine.
The Douglas Laboratories Mg product is worth considering if you suffer from frequent migraines.
All Douglas Laboratories' products are manufactured in a GMP facility approved by the NSF. It also offers confirmed non-GMO supplement options.
You should know that some users have experienced diarrhea while taking this product.

21. MegaFood Magnesium
Benefits
non-GMO
vegan
Gluten-free
Certified B Corporation
Downsides
not independently verified.
Magnesium can help with muscle relaxation by blocking calcium's effects on the body. As a result, some doctors attribute muscle spasms to a magnesium deficiency.
Although there is no conclusive evidence, some have found that magnesium helps with muscle cramps.
Try MegaFood Magnesium if you're seeking something to ease your nightly leg cramps.
B Lab, a non-profit organisation, has confirmed MegaFood's status as a Certified B Corporation. Companies that demonstrate exceptional transparency, accountability, and environmental and social performance are awarded this seal.
The Magnesium supplement from MegaFood is vegan, non-GMO, and gluten-free and has passed tests for over 125 herbicides and pesticides to ensure its safety.
Organic spinach, a rich source of magnesium, is included in the tablet formula at a dosage of 50 mg.
The Magnesium in MegaFood is lauded for its effectiveness in alleviating leg cramps. It's safe to take before eating, unlike many other supplements. So, you can take it before bedtime to help prevent cramps.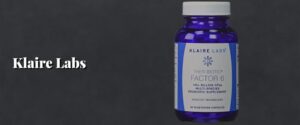 22. Klaire Labs
Benefits
affordable
third-party verified
Produced in a CGMP-certified company
no preservatives or artificial ingredients
Downsides
Expensive
Mag Complete, created by Klaire Labs, is a magnesium supplement combining four magnesium types to improve absorption and functionality. Klaire Labs provides an impressive 240 milligrams of magnesium oxide in just two capsules. Different forms of magnesium, such as magnesium aspartate, malate, taurate, and succinate, are included in the complex.
The vegetarian pill does not include common allergens that cause adverse reactions in some people. It doesn't contain any synthetic additives like dyes or flavours. The daily dose of four capsules delivers 480 milligrams, higher than the recommended dietary allowance of 420 milligrams for males and 320 milligrams for females. Before starting such a large dose, talk to your doctor to be sure it's safe for you.
23. Trace Minerals: Watermelon Flavor
Benefits
Plant-based approved
There are no added flavours or dyes.
Verified by an Objective Third Party
Downsides
The low dose in each chew
Try Trace Minerals gummies if you need a magnesium supplement that is easily digestible. An independent lab has verified the purity and efficacy of these gummies. Because agar is employed instead of gelatin, Trace Minerals is gluten-free but vegan, kosher, and halal-approved. They use natural black carrots for colour, among other organic components.
The product has about 84 milligrams of magnesium citrate in one gummy, making them a great solution for constipation. The inulin in these candies serves as a prebiotic to promote digestive wellness. Nevertheless, as a digestible carbohydrate, inulin may cause sensitivity in those with irritable bowel syndrome.
Magnesium gummies may seem fun, but getting the okay from a doctor before giving one to a child is important. These candies are available in peach, watermelon, and tangerine flavours.
Is a Magnesium Supplement Healthy?
Magnesium is essential for various bodily processes, including maintaining healthy muscles and nerves and creating energy. In most cases, low magnesium levels are asymptomatic. However, low levels regularly can increase the danger of hypertension, cardiovascular disease, type 2 diabetes, and bone loss.
The following are groups of people who could benefit from taking magnesium supplements:
Individuals who do not take balanced diets: Magnesium-deficient people may be more likely to have trouble getting enough of the mineral from their diets, so it's essential to eat foods like seeds, whole grains, nuts, yogurt, spinach, and legumes whenever possible. A supplement could be useful if including certain foods in the diet is not possible due to limits or preferences.
Individuals with GI issues: Magnesium supplementation may be necessary for those with GI disorders such as celiac disease, Crohn's disease, and Ulcerative colitis, among other conditions that can cause malabsorption.
Constipation is a prevalent sign of several gastrointestinal illnesses, and magnesium citrate may be useful in preventing and treating this condition. Experts recommend magnesium supplements for their positive impact on digestive health by stimulating peristalsis and preventing constipation.
Individuals suffering from migraines: Researchers have observed that migraine sufferers may have lower levels of magnesium than those who do not get migraines. Magnesium therapy has also shown promise in reducing the frequency and severity of migraine attacks. Magnesium oxide, in particular, has been explored as a potential preventative nutraceutical for headaches caused by migraines.
Pregnant or breastfeeding mothers: The magnesium requirements of both mother and child rise during pregnancy and breastfeeding. If a mother is not getting enough magnesium from food and a pregnancy vitamin, they should discuss adding a supplement with their doctor.
Individuals with diabetes: Magnesium insufficiency can worsen insulin resistance in people with type 2 diabetes. This is because of magnesium's crucial function in the reaction of the Insulin system. Magnesium loss is also enhanced when uncontrolled or elevated blood sugar levels for an extended period in insulin-dependent and insulin-resistant diabetes.
There is preliminary evidence that magnesium supplementation can enhance diabetes-related health markers, but more rigorous testing is required to draw firm conclusions. If you're wondering whether or not a supplement is right for you, consult your doctor.
Mature adults: Magnesium insufficiency can develop for several reasons during old age. One is a general trend toward eating less. Magnesium shortage is more likely to occur in older people if they cannot eat a balanced diet rich in different foods.
One more is that as we age, our bodies become less capable of absorbing all nutrients and efficiently. Thirdly, using some drugs that affect magnesium levels might raise the risk of insufficiency.
Individuals who were once alcohol addicts: Vitamin and mineral deficits are extremely prevalent in alcoholics. Poor food intake, GI difficulties (including diarrhea and vomiting), excessive urination, and possible renal failure are common causes. Magnesium deficiency is among the minerals, vitamins, and electrolytes that may be affected by these side effects.
Who Doesn't Need a Magnesium Supplement?
The body can eliminate extra magnesium from the diet for healthy people. Nevertheless, magnesium over-supplementation can lead to adverse side effects such as diarrhea. In addition, several groups of people are likely to be particularly vulnerable to the negative consequences of taking magnesium supplements in excessive amounts.
These groups include individuals with impaired kidneys: Magnesium poisoning can occur because the kidneys cannot eliminate the mineral effectively when their function is compromised.
Infants: Taking vitamin and mineral supplements, especially in youngsters, should be done under the supervision of a medical professional.
People taking magnesium-rich diets: Magnesium is essential, but if you eat a balanced diet, you're probably getting all the magnesium you need.
Individuals suffering specific conditions: Several medications may interact negatively with magnesium supplements. Medications in this category include PPIs, antibiotics, diuretics, and bisphosphonates. Magnesium supplements should be taken under medical supervision if the above medications are currently being taken.

How To Choose A Magnesium Supplement:
Upon closer inspection of magnesium supplement labelling, you may find that various brands contain various magnesium types. Magnesium may be present in products either singly or in combination.
The ideal magnesium supplement for you will be the one that meets your specific requirements. Depending on your specific circumstances, you may find that a subset of the available products is the best option.
Here are some of magnesium's many uses and benefits.
1. Magnesium Sulphate
Magnesium sulphate, more often known as Epsom salt, is one of the potential remedies that can be used to alleviate constipation. To counteract digestive difficulties, most people choose another form of magnesium to counteract digestive challenges because of its unpleasant taste. Epsom salt is popular in foot soaks and baths because it soothes tight muscles. However, this application could be more well-supported by evidence.
2. Magnesium citrate
Regarding magnesium compounds, magnesium citrate is among the most commonly used and easily available. It's also been shown to be one of the most easily absorbed types compared to others. In higher doses, it can have a laxative effect and is frequently prescribed by physicians for treating constipation.
It can also help patients with magnesium deficiencies get their levels back up to normal.
3. Magnesium chloride
Magnesium chloride is easily absorbed by the body when taken orally. As a result, it has the potential to aid in a wide range of situations, such as acid reflux, constipation, indigestion, and low magnesium levels. At higher doses, however, it may cause unwanted effects.
4. Magnesium oxide
According to the available evidence, the body does not absorb magnesium oxide well after ingestion. As a result, magnesium insufficiency is not something that should be treated or prevented. If you're dealing with issues like heartburn, constipation, or indigestion.
5. Magnesium glycinate
Although more study is needed, magnesium glycinate is easily absorbed and may help reduce anxiety, stress, and insomnia. Magnesium is well tolerated by most people and may be a good choice for those who have problems with other magnesium supplements.
6. Magnesium malate
This magnesium is a highly absorbable substance that could treat magnesium deficiency. Based on your specific requirements, you may be pleased to learn that this kind of magnesium has fewer reports of causing laxative effects. In addition, some claim that it is easier on the digestive system.
7. Magnesium lactate
Due to its high bioavailability (ease of absorption by the gut), magnesium lactate can restore depleted magnesium levels. The risk of stomach upset is reduced, and it's easier on the digestive system. This makes it the best option for people who need a lot of magnesium but in other forms.

8. Magnesium orotate
Even though it's more expensive than regular magnesium, the magnesium glycinate that many fitness enthusiasts and athletes always prefer for its health benefits. Evidence suggests it may improve cardiac health by increasing mitochondrial function in the heart and blood vessels.
Nonetheless, it may not be prudent to go into debt to stock up on these dietary supplements just yet, as there is not much evidence to back up their claims.
9. Magnesium taurate
Several studies have shown that magnesium taurate may be useful in assisting with glucose regulation. Furthermore, this magnesium successfully reduced rat heart damage and blood pressure in rats, showing promising outcomes in an animal study.
Therefore, scientists hypothesised that magnesium taurate might benefit the cardiovascular system and reduce blood pressure. However, more study is needed to confirm the benefits of enhancing heart health and bettering blood sugar control.

10. Magnesium L-threonate
This magnesium supplement is the most often utilised for enhancing mental performance. It can aid in the fight against memory loss associated with aging. More research is needed to confirm this. This is less likely to cause diarrhea.
All of this serves as a general guide, and some goods include more than one type of magnesium.
As a result, it might be challenging to determine which magnesium supplement would meet your requirements. The safest and most cost-effective action is to consult your doctor about the likelihood of security and effectiveness in your case.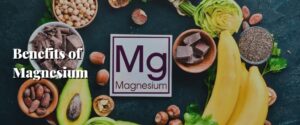 Benefits of Magnesium
Several studies have shown that magnesium supplement has many positive effects. However, some forms of magnesium are recommended over others, depending on the ailment being treated.
Positive effects on mood, hypertension, muscle cramps, sleeplessness, blood sugar regulation, and migraine headaches have been suggested. However, most of these advantages have not been verified by scientific studies. In the meanwhile, take virtually everything with a pinch of salt.
Magnesium's presence in the body has been linked to potential benefits for muscle, bone, and neuron function. Low magnesium levels have been linked to an increased risk of type 2 diabetes, high blood pressure, coronary artery disease, and osteoporosis, according to some studies.
The following are some areas where magnesium is most helpful:
1. Type 2 Diabetes
Magnesium controls blood sugar levels; thus, getting enough may reduce the likelihood of developing type 2 diabetes.
Hypomagnesemia, which indicates low amounts of magnesium, may explain the association between magnesium consumption and diabetes risk. However, experts note that there is inadequate evidence to confirm that magnesium supplements may boost blood sugar control among individuals with diabetes.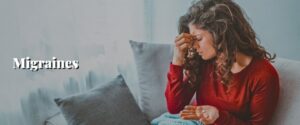 2. Migraines
Magnesium's significance in neurotransmitter release and vasoconstriction has led some experts to conclude that it may be useful as a treatment for migraines.
The effectiveness of magnesium for treating migraines surpasses the RDA; hence it shouldn't be prescribed to treat headaches without the guidance of a healthcare expert.
3. Heart health
More research is needed on heart health, but high magnesium intake can help lower blood pressure. The U.S. FDA has changed its mind about the potential protective effect of a high-magnesium diet against hypertension, saying insufficient evidence supports the claim. However, the National Institutes of Health suggests magnesium may reduce stroke risk.
4. Mental health
conditions like sadness and anxiety can arise when particular neural pathways are disrupted. Supplemental magnesium may be useful for treating these disorders, as it has been linked to these neural pathways in ADD research. However, more extensive clinical trials are required to determine this claim's validity.

5. Bone Health
Magnesium is essential to bone health since the body stores about 60% of its supply there. Besides its role in bone-building cell function and calcium regulation via the parathyroid hormone, boron is also known to influence the body's vitamin D levels, which in turn aids in bone health. Magnesium deficiencies have been linked to an elevated likelihood of osteoporosis.
How Much Magnesium Supplement Do I Need?
The FNB sets a UL, or Tolerable Upper Intake Level, besides an Adequate Intake (AI) or Recommended Dietary Allowance (RDA) for each vitamin and nutrient. Magnesium supplement overdose can cause gastrointestinal problems such as nausea, cramping, and diarrhea. Magnesium poisoning can also cause hypotension, nausea, vomiting, muscular weakness, an irregular pulse, and even death.28
Magnesium from food sources is easily digested and eliminated by the kidneys; therefore, the ULs only apply to magnesium consumed as a supplement or prescription. Excessive dosing with supplements and medicines is a common cause of unwanted effects and complications.
The following are the age-specific, male and female ULs for magnesium supplements solely:
0 to 12 months – None
1 to 3 years – 65 mg
4 to 8 years – 110 mg
9 to 18 years – 350 mg
19 and above years – 350 mg
Final verdict
Many Aussies, according to experts, need to consume more magnesium-rich foods. Low magnesium intake is associated with an increase in indicators of inflammation.
Eating foods rich in mg and other minerals may assist those at risk for hypertension by lowering their blood pressure.
Magnesium is also used to treat eclampsia in pregnant women and acute asthma episodes when administered intravenously. Many Antacids and bowel movements rely on magnesium as their primary active ingredient.
However, you must consult a doctor before taking magnesium supplements as some have However effects.