There is an abundance of training facilities in South Australia. Adelaide is home to various fight gyms teaching different fighting methods. There is a gym for every combatant, from traditional boxing rings to cutting-edge mixed martial arts facilities.
Search for gyms or look through the options. Locate the one that is most convenient for you, or investigate each possibility so you may choose wisely. Class descriptions, location maps, instructors' bios, and contact information are all included. If you're a former trainee, share your thoughts.
Adelaide Fight Gyms
In addition, Adelaide has a fair number of concerts and events; those interested in combat sports may find something to their liking here. You may discover significant MMA events and Muay Thai fight nights that have been going on for a long time. 
In addition, fight shops specialise in providing their customers with the most up-to-date gear and equipment.
1. Rickers Gym
Mark O'Callaghan, a Brazilian Jiu-Jitsu (BJJ) Brown Belt, teaches a mixed-level class three times a week. Learning submission holds and takedowns are part of the curriculum. 
Select students from other programs will be invited to participate in their MMA training in preparation for the competition. Since 2005, ricker athletes have been featured in domestic and international campaigns.
A seasoned boxing coach, Richard Elliott, instructs the courses twice weekly, on Tuesday afternoons and Saturday mornings. 
Teenagers and adults of all skill levels are welcome in these workshops. Everyone above 13 is welcome to join this general class; however, sparring gear, including shin pads and mouth guards, is necessary. 
A Competing Fighter in Training These students were chosen from their regular class and were required to participate in training five days a week. 
In every session, students will engage in conditioning and strength training activities after warming up with skips, stretches, sparring and clinching drills with a partner, shadow boxing skills, pad and sack work,  and some light cardio.
2. Matrix Jiu-Jitsu & MMA Academy
The training team, based in Adelaide, South Australia, work hard to provide a setting suitable for martial artists of all experience levels, from beginners to seasoned competitors. 
The group is committed to creating an inclusive atmosphere for all forms of martial arts. In this setting, you can improve your health, meet new people, acquire self-confidence, learn practical self-defence techniques, and compete at a high level.
Matrix not only has a beautiful environment but also has fantastic trainers that care about their students. It would be a pleasure to return to the mats with you now.
3. Young Lion Thai Boxing & Fitness
If you're looking for quality Muay Thai instruction in Adelaide, South Australia, go as far as Young Lions Thaiboxing and Fitness. Classes in Muay Thai and Personal Training, Group Training, Fitness Classes, and Competition Training are all available at Young Lions Muay Thai. 
Train for fitness, weight loss, muscle toning, self-defence, or competition in the ring. If you are an Adelaide local and are interested in learning Muay Thai, please get in touch with us.
The facility can design a program specifically for you whether you want to improve your fitness, reduce weight, tone up, gain muscle, learn more advanced Muay Thai techniques, or compete in MMA. 
So, come check out what makes me different from other fitness instructors. They also provide on-location and off-location personal training. 
The trainer has worked with several high-profile individuals and teams, including the South Australian female cricket squad, netball teams, inline skating teams, a V8 Supercar driver, an Australian swimwear model, and the runner-up for Ms. Figure SA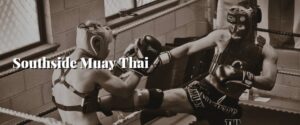 4. Southside Muay Thai
This highly professional facility places a significant focus on the participation of all individuals and accomplishing their objectives. 
There is plenty of opportunity to work on your Muay Thai basics under the tutelage of head coach Barry Saunders, who participated on the Australian squad at the 2019 IFMA Championships. 
The facility has over 250 square meters of matted floor area, two boxing rings, and eight heavy bags. There is no room for debate there.
Boxing and Brazilian Jiu-Jitsu are two other forms of martial arts that may be learned in addition to Muay Thai at this institution. The program is designed to accommodate both novice practitioners and those with more expertise.
5. Young Lions Thai Boxing & Fitness
If you want to experience the feeling of being at a real training camp without spending the money on plane tickets to the Thailand facility, come here. 
You will get a thorough introduction to eight limbs from owner and instructor Ravinder Sidhu, who will work with you to hone your elbow, punches, kicks, knee strikes, and grappling and throwing techniques. It is all your fault if you have not become a weapon by the time this is through.
The fitness centre provides overnight stays for those interested in a complete experience. During the time spent at the training camp, you will have a pleasant experience thanks to the rooms' high level of coziness and the presence of the necessary conveniences.
6. Rikers Gym
Do you have ambitions beyond working up a sweat and learning to fight off a robber? You are at the proper location at this time. This facility has been working in the industry for over 25 years, during which time he has guided several boxers to victories at the international, national, and state levels. 
All eight limbs assassin lessons begin with skipping, shadow boxing skills, stretching,  pad and bag work, clinching drills and sparring with a partner, and then go on to strength and conditioning exercises. 
This is true regardless of whether you are a novice or an experienced eight limbs assassin. Work hard, and dream big.
7. Reality Self Defence and Conditioning
Self-defence and physical fitness are the primary focuses of this facility, which offers sessions in Muay Thai, Krav Maga, and European kickboxing, in addition to  Circular Strength training and Russian kettlebell. 
While head Muay Thai teacher Steve Pietsch has worked with world champions, director Matt Beecroft and the head coach have almost every fitness and self-defence certificate available. To put it another way, everything is going to be OK.
The fitness centre accommodates those with various schedules and financial constraints by providing a variety of membership choices, including pay-as-you-go and monthly memberships, respectively. 
In addition, the facility has a warm and inviting vibe, making it an excellent location for novices to get their start in martial arts and fitness.
8. Mettle Martial Arts Academy
A traditional martial arts school also teaches Kali, submission grappling, and Jeet June. Boxing and kicking combos, elbow and knee strike variants, clinching techniques, takedowns, sparring progressions, and even the Wai Khru Ram Muay, a war dance done before a fight to honour your instructor and parents, are all part of a student's Muay Thai education. 
Excellent for strengthening your foundational skills, expanding your physical limits, and sharpening your fighting savvy.
The gym is run by knowledgeable teachers who emphasise proper form and safety rather than hostility or intimidation. They provide a safe space where students may learn and grow at their speed in an atmosphere of encouragement and support. 
The gym also serves as a social hub for students outside the classroom, where they may meet new people and strengthen existing relationships.
9. Leo Berry's Gym – Richmond Boxing Club
Founded by veteran boxing trainer Leo Berry, Richmond Boxing Club is a Richmond icon. It's been a valuable base for underprivileged local youth and has trained competitive boxers for over five decades. 
As well as offering guidance to young people, the gym provides a range of weekly exercise classes to keep the locals fit – you don't have to be an expert with your fists to feel welcome here. 
Its 90-minute circuit classes are well-loved in the community – combining boxing skills, including bag and pad work, with traditional fitness training to provide a well-rounded workout.
10. Brighton Baths Health Club
Brighton Baths Health Club was established in 1881 and boasts Victoria's only 50m (164ft) open seawater lap lane swimming pool, which is open year-round. There's an indoor health club with sea views and an assortment of cardio equipment and free weights. 
The outdoor Lido Deck also has a variety of equipment, including a boxing bag and TRX suspension bands. For something different, Brighton Baths Health Club is home to Victoria's only private beach and boardwalk.
11. 5th Element Wellness
Group exercise courses, a yoga studio, personal training, and an indoor climbing wall make 5th Element Wellness a top-tier health and fitness facility. 
A juice bar, a library with health and wellness books and publications, and a wellness doctor who tests blood chemistry set 5th Element apart from its competitors. 
A Colorado-made infrared sauna is also ideal for post-workout sweating and purging. At the same time, if you're looking for something on the opposite end of the temperature spectrum, try out the premium Cold Tub, an immune-boosting tub developed by the same people that produce cryotherapy equipment for elite American athletes.
12. Apparatus Private Studios
TRX and Pilates are the studio's bread and butter. Dynamic exercises like suspension, RIP, and functional training may be performed during TRX sessions because of the combination of body weight and gravity. Pilates exercises may be done on a mat or a reformer for 30 or 60 minutes. 
Pilates training sessions, both private and semi-private, are available at Apparatus, as one would expect from a facility as considerate and body-savvy as this one. 
In addition to fitness classes and personal training, the studio also provides nutritional guidance. Registered staff nutritionists help customers develop individualised meal plans based on their requirements and preferences.
13. Progression Fitness Club – Glasshouse
Located in the heart of Melbourne's athletic area, Progression Fitness Club provides sessions in high-intensity interval training (HIIT) sessions, three varieties of strength training, and yoga. Glasshouse Gym, Olympic Park's oval featuring a three-lane 500m (1,640ft) sports track, the Glasshouse Café, and the Holden Centre's altitude room are all available to members. 
Outdoor boot camps, boxing, yoga, and jogging classes are also available weekly at six different venues in the Melbourne area. 
The fitness centre's staff of personal trainers comprises industry professionals dedicated to seeing their clients succeed. They give customers individualised workout routines and follow up often to monitor progress and provide advice.
14. Fitness Studio
Bodhi & Ride's Ride Chamber, which has the vibe of a club, is where their 45-minute ride classes take place, and it's equipped with high-tech bikes, cardio equipment, and weights for the lower and upper body. 
Similar to the experience of dancing on a packed dance floor, a typical lesson contains blaring DJ-mixed music, fifty distinct lighting settings, and short cycles. Bodhi & Ride's primary location is in the city centre, but they also have a studio near Port Melbourne.
Classes at Bodhi & Ride vary from Power Ride and Strength Ride to Hip Hop Ride and Yoga Flow, so there's something for everyone. Clients are kept interested and encouraged throughout the exercise by the professional and inspiring teachers who create a high-energy, immersive environment. 
15. Grandmaster Leongs Wing Chun Kung FU
Although Muay Thai isn't the primary topic of this article, Grandmaster Leong has received instruction in the art from Grandmaster Yuttanna Wongbandue, the chief teacher for the World Muay Thai Association. 
It doesn't hurt that the atmosphere here has a little of the Kill Bill film series about it, especially if you plan on exacting some kind of vengeance. A bonus is that Leong is trained in traditional Chinese medicine and can provide acupuncture treatments; these may be useful after you've been punched in the gym.
16. Arruda Team
A mixed-martial arts and muay Thai gym with world-class instructors. Muay Thai courses are taught by Sam Goodman, current holder of the SKA Welterweight State Title. Thanks to him and the team, your kicks holds, and strikes will improve along with your fitness.
Students of various skill levels and walks of life train and encourage one another in an atmosphere of warmth and acceptance at this institution. In addition, there are other conveniences available to members, including a locker area with showers, a pro shop, and a weight room.
17. Iron Industry Gym
Even though this is a for-profit gym that focuses primarily on workouts and cardio, it also provides Muay Thai sessions where you can pick up the fundamental moves, work your pulse on the pads, and even spar if you want to. 
Perfect if you're going to increase your stamina and lose weight with Muay Thai without getting an elbow to the face. 
Bonus: The use of a lot of red and neon lights ups the fun aspect. Yoga, Pilates, and HIIT are just a few of the several group exercise courses that the club provides. 
The weight training section is well-equipped with many devices, free weights, and cardio machines. It enables members to tailor their exercises to match their unique fitness objectives.  
18. Team Turner Boxing Gym
The boxing gym has been upgraded with a new cardio and weights area for total-body functional training. In addition to their group rates, they offer this as an individual option. 
Exercise equipment includes bikes, treadmills, free weights, skis, tyres, a sled, and a massive, fully-functional monkey bar rig. There is constantly new and improved machinery here. 
The gym's leading coach and owner, Michael Turner, got his start in the sport when he was only 12 years old. He competed in boxing from a young age and won several battles and state championships. 
Michael and his partner decided that when he was approximately 25 years old, he should quit his job and begin working as a personal trainer (PT) in the sport of boxing, which was his genuine love. 
His fame grew over time, and people began inquiring when he would begin teaching lessons; this prompted him to open a gym. Michael and his partner launched the business in a shed on Tolley Rd. in 2013 with the help of his two young children. 
Initially, they offered just three weekly lessons but added more timeslots as business increased.
19. Iso Health-ISOBJJ
The ISOHEALTH staff are always ready to train together, no matter who you are (barring any significant distinctions that might compromise safety). 
Each squad member is equally important to work out with the others. Each squad member, from the most experienced to the most inexperienced, will have the back of the other. 
Team members learn and develop far more quickly when they are encouraged to openly discuss their thoughts, feelings, and experiences with one another.
A firm grasp of the basics, whether grappling, hitting, MMA, self-defence, or the weight room, is essential for success. By focusing on the basics, they assist ALL members in growing to their fullest potential regardless of their innate talent, size, strength, or fitness level.
20. Pumpt Gym
Gain expertise in the art of sugar science from some of the most qualified instructors in Australia. A strenuous exercise for the cardiovascular system combined with the development of essential abilities that are the basis for every boxer, from amateur to professional.  
The staff provide services for people of various skill levels and aspirations, whether your goal is to become the world champion or improve your general health.
21. Southside Muay Thai & Fitness Adelaide
Muay Thai has several applications as a martial art, including self-defence, physical fitness, and competition. 
Individuals not only improve their health but also in many other areas of their lives. Short-term fitness training causes noticeable material changes in the body, boosting self-esteem. 
Self-perception and social interactions both benefit from increased self-assurance. The results are stronger bonds with loved ones and more fruitful social contacts with neighbours. Productivity improves, and absenteeism decreases in the workplace, the family, and the classroom.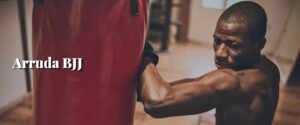 22. Arruda BJJ
Adelaide, South Australia, is home to the full-time Brazilian jiu-jitsu academy. Instructor Leo Arruda is a third-degree Black Belt who studied under Master Luiz Guilherme.
 Everyone from complete beginners to advanced students is welcome here, and they provide classes at varying levels of difficulty to accommodate everyone's needs. 
To become South Australia's premier martial arts and fitness facility, the trainers continually modify their programs to bring out the best in their clients.  
They have also introduced their newest team member—the new Yoga teacher. Tiare is a vibrant and positive yoga instructor who loves leading courses that help students appreciate and love their bodies. 
She instructs her students in pranayama (breath control) as they flow through various asanas (postures). 
Yoga is a beautiful way to gain insight into yourself, develop new skills, and experience personal growth as you experiment with new ways of moving and being in the world. 
The benefits of this training will be felt both on and off the mat. It has been 14 years since Tiare opened her clinic in Colorado, North America.
23. Iron Industry Gym 
The staff at Iron Industry Gym takes excellent delight in assisting its clients in achieving their fitness objectives. 
They have you covered if you're looking for a competent personal trainer. The facility provides various free weights, machines, and cardio equipment. 
There are also many other group courses, such as mixed martial arts, Brazilian jiu-jitsu, cardio, and more.
You can't "Live Strong" if your gym isn't just as invested in your fitness as you are. This facility guarantees timely, professional service that will inspire you to work hard toward your objectives. 
The gym's membership is expanding quickly, and its members are very loyal and welcoming to newcomers.  
24. Humble Lion Boxing Club
Humble Lion is Adelaide's only not-for-profit boxing club.
Kingsley, the club's founder, hosts all of Adelaide's sole professional boxing events at the Little Lion, and his knowledge and experience are unrivalled.
All members, regardless of experience, age, or fitness level, are encouraged to work hard in a friendly, supportive, and competitive atmosphere at the club.
Whether you're interested in rigorous group sessions or private one-on-one training, the Humble Lion team can help you reach your boxing, personal development, and fitness goals. Members of Humble Lion are not obligated to compete or spar. 
Still, they are committed to giving everyone in Adelaide a safe and welcoming environment to learn and practice boxing and become a part of the Humble Lion family.
Born in Nigeria, Africa, Kingston had an early love for boxing and the thrill of competition, qualities that served him well as he went on to win dozens of Commonwealth and boxing championships at the amateur and professional levels.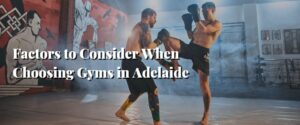 Factors to Consider When Choosing Gyms in Adelaide
Of course, there will be differences between fitness centres. Some establishments have saunas and massage services, while others host aerobics courses. 
Researching before signing up for a gym is a good idea so you know exactly what you're getting into.
Researching the gym online before going there is a good idea. Many gyms have introductory material on their websites if weight training is essential to you or if you're considering enrolling in a class in the future.
Know What You Want
Identify the things you hope to get out of going to the gym. Is there a large studio, a weight room, spotless flooring, or lockers? 
Making the appropriate decision rather than picking anything just because you can is easier when you know what you want.
Try to keep in mind, for instance, the following:
Operating times

Sanitised, spotless bathrooms

exercise equipment you want to utilise

Whether there is a studio for lessons at the gym

What courses (if any) does the gym provide

a water station where you may refill your water bottle
We can go on and on about things you could look for in a gym, but ultimately it's up to you to determine whether they are your most essential considerations.
Location
When choosing a gym to join, the location was likely one of the most critical factors. Despite the gym's advantages, choosing one that's too far away from your home may not be the best or most convenient option.
The frequency with which you plan to visit the gym is strongly influenced by how near or distant you live from the facility. It may be conveniently located near your house, workplace, or children's school. A fast exercise might be done between appointments after the kids are in bed or when you're doing housework.
Various fitness centres are available around the clock, and there are multiple reasons why individuals opt to exercise at unorthodox times. 
Instead of fighting the lunchtime crowd when you do cardio, you may prefer to get up early. If you want to ensure a gym is a good fit for you, check it out when you're most likely to work out there.
Gym Culture
You should also consider the kind of people that frequent a gym before deciding whether or not to join.
Reasons why
Working out is a very individual experience, and discussing it with someone you feel uncomfortable with may be awkward. 
For instance, you plan to unleash your inner beast when you hit the weights. It would have been ridiculous to join a fitness centre frequented by retirees.
While physical fitness is the end aim, being among the proper people is essential.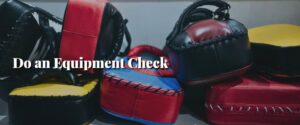 Do an Equipment Check
Check out the equipment that a gym has to offer. Are they brand new, or have they been cleaned? Does the gym have a wide selection of exercise equipment?
There is a common misconception that gyms are germ-free zones. Considering how many people use those devices, it's not surprising. One may have the flu, a skin problem, or neither.
Check out how the fitness centre operates the equipment. A regular wipe-down isn't sufficient to eliminate germs. In an ideal world, a crew of professional cleaners would arrive to disinfect the premises, or at the very least, the staff would do so regularly. 
If not, it may be time to look into another facility, or if you're set on going to this gym despite this, pack your wipes and sanitiser.
Check out the machines they have in stock. How many devices do they have? What makes and models do thResearchingresearch the gym's equipment manufacturers before si is also a good design.
A gym that cares about its customers' fitness goals would provide a wide range of equipment from various manufacturers. Inquire more as to the age of the equipment and whether or not it is due for an update or replacement from one of the team members.
Get the Piggy Bank Out
The membership cost and the contract terms are two of the most important considerations when selecting a gym.
Enrolling at any institution is a significant commitment since it will cost you money. You must be focused and determined to be physically fit and healthy.
Create a wish list of your ideal gym experience to maximise your investment. While its sauna, massage parlour, and pool (if any) may be impressive, are you planning on really using them? If you answered "no," you should reconsider since you'll have to foot the bill.
Try out a gym for two weeks before committing to a full membership at some of them. See what happens if you try it. You should exercise both at regular intervals and at unorthodox times. 
After reading this, you'll have a feel for working out in a gym. Focus on finer points. Does the fitness centre have a water fountain or shower? How safe are the lockers?
Conclusion
Adelaide has several excellent mixed martial arts (MMA) training facilities. Every fitness centre is unique in its way, with its blend of training modalities, expert instructors, and cutting-edge equipment. 
Integrated Mixed Martial Arts, Riddlers Gym, and Lion's High-Performance Centre are three of Adelaide's most excellent mixed martial arts gyms. 
These dojos are well-known for training champions who have participated in tournaments worldwide. Joining one of these gyms will help you reach your fitness and martial arts objectives, whether a complete novice or a seasoned master.