Protein powders for women are designed to improve muscle development and post-workout recovery. While protein can be obtained from food, these manufactured nutritional products help you maintain your protein stores, speed recovery, and minimise muscle discomfort after exercise. 
Experts have tested several popular protein powders by analysing their amounts, nutritional value, and ingredient lists. All these were done to assist you in choosing a product that goes down smoothly but is very effective for your health and general well-being. 
While many of these supplements include minimal carbohydrate and sugar levels, those trying to shed pounds while increasing muscle mass may do better with a high-quality protein powder. 
Experts established that the Dymatize Nutrition ISO100 is the best protein powder option for women. This was thanks to its high protein content, great flavour, and easy mixing (even with water).
The good news is that, besides the Dymatize Nutrition ISO100, Australian women still have many other protein product options they could explore. This article has done a round-up of the top-rated protein powders for women. Products in this list include dairy-based whey powders and plant-based options. 
What Is Protein Powder?
Protein powders are concentrated sources of plant-based (pea, soybean, potato, rice, or hemp) or animal-based (casein, egg, or whey) protein. Additional components, such as artificial flavours, thickeners, sugars, vitamins, and minerals, may be included in the powders. 
One scoop could contain anything between 10 to 30 grams of protein. The protein content of muscle-building supplements is higher than that of weight-loss pills.
Whey is the most concentrated protein in the Australian market. It's sourced from the milk of cows. It's a by-product of the cheesemaking process and is derived from milk. There are cultivated varieties that are more potent. Whey protein comes in various forms. 
The health advantages of protein powders have led to a surge in popularity in recent years. It has more protein than any meal found in nature. If you're a woman and you want to increase your protein intake, whey protein is your best bet.
Types Of Protein Powder
1. Whey
Whey proteins are milk-derived proteins. Curd whey is the liquid that drains away from dairy curds. It's a good source of protein, but many people have trouble digesting lactose, the milk sugar found in it.
Though the production of whey protein concentrate leaves some lactose behind, most of the milk sugar is eliminated while isolating whey protein.
Whey is high in BCAAs (branched-chain amino acids) and digests rapidly. One of these BCAAs, leucine, has been shown to facilitate recovery from resistance and endurance workouts significantly.
After the digestion and absorption of amino acids in the bloodstream, they help in MPS, or muscle protein synthesis, which is the process of making new muscle.
Whey protein has been shown in numerous scientific studies to promote muscle growth and maintenance, aid in athletic recovery, and heighten strength gains from strength training.
Whey protein supplements come in three primary varieties: concentrate, isolate, and hydrolysate:
Whey Protein Concentrate

; Of the three whey protein powders available, WPC is the most reasonably priced option. The protein content is low, ranging from 58% to 89%. Fat, lactose, and peptides that boost the immune system, such as alpha-lactalbumin and immunoglobulin, comprise the remainder. 
The WPC concentration determines the WPC percentage. Concentrates range in quality, with the highest having as much as 90% protein and the lowest having 50%.
Whey Protein Isolate

; There is a high concentration of protein (95%) and low concentrations of lactose and fat (5%) in whey protein isolate.
Whey Protein Hydrolysate

; The most costly whey protein powder is whey protein hydrolysate since it contains 99% pure protein. 
Partially hydrolysed whey protein is the "pre-digested" type of whey protein since it has already through the digestion process your body needs to absorb the protein. The body easily absorbs it since it is the most water-soluble type of protein. Many people believe this to be the greatest whey protein supplement available.
2. Casein
Cheese is made primarily from casein, the other protein in cow's milk. Because of its ability to halt digestion, it is commonly consumed by bodybuilders before bedtime. Since casein forms a curd in the stomach's acidic environment, it takes longer to digest than regular whey protein. 
Bodybuilders often consume casein protein supplements before bed to prevent muscle breakdown during the overnight fasting phase. 
3. Plant-Based Protein
 This category allows you to acquire enough protein without eating a whey product. The plant-based protein supplements are "incomplete," meaning they lack at least some essential amino acids. 
As a result, most experts generally consider them to be of poorer quality compared to whey products. The PDCAAS score measures digestibility; many plant-based products are lower than average.
But they can be a great substitute if you're lactose intolerant or have other dietary restrictions. Choose a plant-based powder that includes a variety of protein sources, like peas and rice, or go for a pure soy protein, one of the few full plant sources. 
4. Egg Protein
Protein powders made from eggs are less common than the other types. Egg supplements are also more costly than whey. However, they can be your best bet if you have a milk allergy or want to try something new. 
Best Protein Powder for Women in Australia 
The selection process may be more challenging than usual if you seek a gluten- or lactose-free protein powder. Lucseekingh experts have compiled information on the most effective protein powder for women. 
However, you should talk to a qualified dietitian or nutritionist if you have questions about how much protein you should eat or which components are ideal for your requirements. 
The following is a round-up of the best protein powder for women. 
1. True Protein – Vegan 85
The VEGAN85 is a unique combination of pea protein obtained from Belgium and organic brown rice protein from the US. It has an exceptional protein level of 85% in its natural form, corresponding to around 25g of protein per serving—100% generated from plant sources.
VEGAN85 is a blend of pea and brown rice proteins, superior to different plant-based proteins due to their combined amino acid profiles.
People who are vegan or seeking a non-dairy option will find that VEGAN85 is the best protein solution.
Picture
2. True Protein – Pro Define
Pro Define is an all-natural weight-loss protein that may help you get in shape quickly. A complete protein and superior fat metabolisers differentiate this product from other weight-loss proteins.
Protein from whey protein concentrate, whey isolate, and milk protein concentrate comprises Pro Define's full mix. The manufacturers guarantee the highest standards by only getting their grass-fed protein from whey from New Zealand's top protein producers.
Green tea extract, Coconut water powder and L-Carnitine are three crucial elements that make this mixture special. These ingredients are renowned for their excellence in speeding up the metabolism process. In addition to its high-quality components, one serving of Pro Define provides you with an impressive 3.7 grams of carbohydrates, 1.2 grams of fat, and 20.3 grams of protein.
Peaks: 
Premium combination for weight reduction

Dependable and potent compounds

Low in carbohydrates and high in protein
3. 180 Nutrition – Organic Plant Protein
180 Nutrition provides superior organic plant-based protein for vegetarians and vegans.
Three of the highest quality plant proteins — organic, sprouted, and fermented — are yours to consume.  You may relax since all of the components of your protein are natural, and no chemicals are involved.  A complete protein, an amino acid profile, and Omega 3, 6, and 9 will nourish your lifestyle.  Organic cocoa and maca root are added for their health advantages.
Protein that is suitable for persons on restricted diets
Vegan

Organic

Soy free​

Dairy-free

Gluten-free
4. ASN – Evolve Lipo Whey
Men and women alike who are trying to lose weight while keeping their muscle mass might benefit from taking the protein supplement Lipo Whey.
Weight loss is a difficult task. Lipo-Whey was developed by Evolve because consistent exercise and dietary discipline might be challenging to maintain when one has a full schedule due to a job and other obligations.
With 32g of high-quality proteins from Whey Protein Isolate, Concentrate, and Caseinate, you'll feel filled for longer and recover from your workout faster thanks to the blend of fast, moderate, and slow-digesting proteins.
Evolve Lipo-Whey contains L-Carnitine, L-Glutamine, and Green Tea to accelerate recovery, maximise energy, and promote cellular cleansing as you work out to aid your weight reduction efforts. Many dieters, or those striving to keep productivity and motivation up while in a calorie deficit, may benefit from the additional Inositol in Evolve Lipo-Whey.
Find your new favourite post-workout or meal replacement shake with the four delicious flavours of Evolve Lipo-Whey: Chocolate, Vanilla, Banana, and Strawberry. Each serving has less than 2 grams of fat and sugar and 2.6 grams of total carbohydrates.
5. Bodysciecne – Clean Vegan Protein
Support your digestive health and your active lifestyle with this tasty plant-based protein. Naturally sweetened and gluten-free, with no added sugars, artificial colours or flavours, gums, or fillers, it is made from only the finest real ingredients.
This product offers only pure protein that your body and palate will appreciate.  It comes in four flavour options: chocolate, vanilla, salted caramel, and berry coconut.
6. Bulk Neutrients – Thremo Whey
This unique mix has over 83% protein and less than 1g of fat and carbohydrates per 30 g serving.
The combination of Glucomannan Fibre, Sesamin, Forksolin,  Olive Leaf Extract, ALA, Green Tea Extract, Cayenne Pepper Extract, and Caffeine makes Thermowhey, sold by Bulk Nutrients, the ideal protein powder for slimming down and building muscle.
These components have been incorporated in dosages backed by research, making this the finest whey protein for weight reduction in Australia and helping you achieve your body composition objectives.
Excellent for:
A fantastic source of healthy protein

Low in fats and carbs  

Low-lactose for individuals with sensitivity, free of soy and gluten
7. Bulk Nutrients – Earth Protein
Earth Protein is one of the best alternatives to whey-based proteins; Earth Protein comes in four delicious flavours and is Bulk Nutrients' best-selling plant-based protein.
Earth Protein is perfect for those sick of dairy and other lactose problems, who avoid whey for moral or environmental reasons, or who just want to give their digestive systems a break. Earth Protein benefits you and the world by combining natural, non-GMO plant proteins with 100% natural flavours and sugars.
Earth Protein is entirely free of dairy, soy, GMOs, added dextrins, and fillers, and it also has no fillers or dextrins. It doesn't include anything that would typically provoke an allergic response. Protein is derived from two sources: organic brown rice and yellow peas grown in Canada.
Earth Protein is a fantastic alternative to whey because it contains the whole range of essential amino acids — 18 in total — necessary for developing, maintaining, and repairing muscle tissue but cannot be obtained from either whey or soy alone. 
Thanks to their high concentration of particular Branch Chain Amino Acids and Essential Amino Acids, plant-based proteins no longer have to be a trade-off.
8. Muscle Sport – Slim Whey
The state-of-the-art components of SlimWhey'sTM recipe include a Tone & Trim Matrix that boosts your metabolism and facilitates safe weight reduction.
SlimWheyTM is packed with every serving.
Whey Protein Peptides

– Whey in this form has already been partially digested, making it easier for the body to absorb and use the amino acids it contains. When taken soon after exercise, this speeds up the recovery process by stimulating protein synthesis in the muscle.

Whey Protein Isolate

– Whey protein isolates are the most efficient and clean protein source (90-98% pure protein).

GlycoCarn and L-Carnitine Tartrate

– Since fats cannot be digested without Carnitine, Slim WheyTM employs two distinct forms of this amino acid to usher lipids into the mitochondria, where they may be processed.

Medium Chain Triglycerides

– Increased fat consumption is achieved by the actions of MCTs on lipolysis,  thermogenesis, and fat oxidation.

CLA – Relentless scientific scrutiny has confirmed its ability to promote muscle growth while activating pre-thermogenesis and pre-fat-oxidation pathways.​
9. MYPROTEIN 
MYPROTEIN's newly reformulated vegan protein is called Vegan Protein Blend.  Protein isolates from peas and fava beans are combined in the all-natural MYPROTEIN, which has no added colours or flavours. Plus, the sugar content is modest without sacrificing flavour.
With 22g of plant-based protein, it's easy to meet your daily protein needs and support your fitness goals by building and maintaining lean muscle.
The nine essential amino acids humans need but cannot generate may all be found in Vegan Protein Blend. There are 5 grams of BCAAs here, with the ideal ratio of 2:1:1 between leucine, isoleucine, and valine.
Choose from Strawberry, Chocolate, Coffee, Walnut, or Turmeric Latte flavours. It's a great way to get healthy plant-based calories into your diet at just 110 calories per serving*.
10. Innermost  
"This Lean Protein is my go-to whey protein," said one reviewer. The vanilla flavour is either great or blended in a smoothie with some spinach. Mix the chocolate into Greek yogurt or almond milk for a healthy alternative to dessert — a beautiful, silky texture.
Innermost's Lean Protein may be an excellent choice if you're concerned that increasing your protein intake would lead to an unattractive increase in body mass. This product was developed to aid weight-losing substances that speed up the body's natural fat-burning processes. It's designed to keep your energy up and your cravings down.
Lean Protein has a remarkable amount of protein (29 grams) and fibre (inulin) (1 gram) in only one serving. In addition, 750mg of the non-essential amino acid acetyl l-carnitine is included, which is needed to move fat to the mitochondria that produce energy in the body. 
Pomegranates, Yerba Mate (500mg), and Bilberries (250g) round out the list of components. All the components have been associated with decreased hunger and better glucose regulation.
In addition to being vegetarian-friendly, gluten-free, soy-free, GMO-free, halal, and low sugar levels, Innermost Lean Protein is also nut- and soy-free. When compared to other protein products, this is among the best. There's no fake flavour, and it mixes smoothly and creamy.
11. Misfits Vegan  
The Misfits Protein product is a favourite, and its delicious flavour makes it one of the finest vegan powders available. The product now has 3.7 ratings out of 5 stars.
The Misfits product, made from a blend of sunflower and pea, has 20 grams of plant-based protein per serving while still coming in at just over 100 calories.
The three gms of dietary fibre, 6.5mg of iron (about 36% of the daily dose), and three mcg of vitamin B12 in this powder set it apart from other plant-based choices. 
Vitamin B12 is primarily found in animal products like meat, eggs, and dairy; getting enough of it is particularly crucial for vegans. Only one serving per day may eliminate the need for a separate B12 vitamin. 
Even better, the container is biodegradable, and the ink applied is water- and vegetable-based. Misfits collaborate with organisations like Climate Partner to compensate for their carbon footprint and plan to eliminate all plastic use by 2022.
The powder is well-balanced in flavour, and its mild, pleasant taste complements various foods. The chocolate flavour is decadent without being overpowering. However, it did not combine very readily, so you can consider purchasing the top protein shaker to ensure proper mixing before consuming. 
12. Vital Proteins  
Customers have raved about Collagen Peptides. After only one month of use, the reviewer's skin was noticeably softer and more moisturised.  
Instead of plant-based or whey protein powders, Collagen supplements may be the better choice for those who wish to promote healthy skin, hair, and nails. Collagen Peptides by Vital Proteins include 20g of collagen, 80mg of hyaluronic acid, and daily vitamin C intake in each serving. 
What, then, are collagen's benefits? Hydrolysed collagen products may help with skin hydration, suppleness, and wrinkles. Nineteen separate investigations all came to the same conclusion. 
Vital Proteins says the powder mixes well with hot and cold beverages. The 'unflavored' powder works well in hot drinks, but the taste may be slightly off when combined with water. If you want to avoid any clumps, be sure to give it a thorough stir before adding it to hot beverages. But have no fear; it dissolves entirely. 
This powder is unsuitable for vegetarians since it is derived from cow hide collagen peptides; however, Vital Proteins also sells a marine collagen option for pescatarians. It comes in convenient sizes that may be brought along on vacation or to the office — including  20, 9.33, and 5 oz tins and stick pack variants.
13. Musashi – SHRED and BRUN
The BURNTM powder is an excellent muscle-boosting chemical meticulously formulated using WPC and WPI.
With essential SHRED AND BURNTM ingredients like carnitine and green tea extract, this delicious, easy-to-mix, and great-tasting lean muscle formula will help you achieve your goals without sacrificing taste.
14. MyProtein Clear  
If you're not a fan of milky protein smoothies, MyProtein Clear, a whey isolation option, is your best bet. This powder may be blended with water to make a juice-like beverage lighter and more refreshing than a traditional milkshake. 
Due to its water-friendly formulation, you may omit the milk from this test and instead combine 26 grams of whey powder with 300 millilitres of water, shaking for 15 seconds. 
While some people often doubt whether it would work, it often does, and they find the drink smooth. 
There are ten different flavours of Clear Whey Isolate, and you may try the peach iced tea one, which is surprisingly delicious. There is a jolt of flavour, but the drink wasn't too sweet. Adding ice could also improve the drink's overall quality.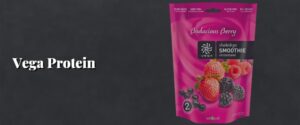 15. Vega Protein  
Users are very positive about this protein product. One reviewer said, "The feel is blended in smoothies but isn't noticeable like other powder products." 
Another user said, "The powder had a nice texture, was simple to dissolve, etcetera. It is f; the only gripe is that a bigger size isn't available. Also, please increase the protein content of one scoop to 20 grams instead of the current 15. 
This simple Vega Protein is a fantastic choice if you're looking for a simple protein powder made entirely from plant-based components. 
Despite having real sugar in it, the taste isn't overpowering. The brown chocolate flavour sampled wasn't nearly as rich as many would expect. It had a great, natural taste and mixed well with milk or porridge. However, this protein works particularly well in smoothies. It tastes excellent, blended with almond milk, ice, and half a banana.
The protein count could be better than other brands, weighing 15 grams for each serving. Nonetheless, you can always add another half scoop if you need more protein boost. The fact that it is only available in 9.2-ounce packages at most stores could be better, given how well this simple powder works. 
However, XL tubs of chocolate and vanilla are available, enough for 38 to 39 servings. The strawberry and caramel toffee tastes are only available in smaller sizes.
16. Garden of Life  
Garden of Life Raw Organic Protein is very well-liked among its consumers. A user said it best: "It doesn't get much better than this. One reviewer praised its "super-clean" qualities and delicious flavour, while another praised how effortlessly it digested. 
It's hard to come by complaints about Garden of Life; the few that do exist come from those who would like a powder with a sweeter taste.
A complete protein comprises all the key amino acids needed to create lean muscle, found in plenty in Garden of Life Raw Organic Protein Powder, made from a whopping twenty-two raw and organic sprouts. 
In addition, it helps digest meals and absorbs their nutrients since it includes digestive enzymes and probiotics. Therefore, it is an excellent option for females with digestive issues like IBS. As a bonus, this high-quality item includes the immune-boosting vitamins A, D, E, and even K, along with zinc, calcium, and selenium.
The vanilla chai taste was put to the test. Given that it's created from plant sources, the powder's density is to be expected. The only drawback is that it makes the oatmeal quite thick, so you should add it before it has had a chance to thicken on its own if you want to eat it in the morning. 
If you prefer a shake, have the finest protein shaker available since it might taste a little gritty if not mixed properly.
17. Transparent Labs  
This protein is clean and tastes excellent! It's a salty-sweet caramel taste and simple preparation. Unlike other protein products, this has no chemical flavour. 
Transparent Lab's 100% Grass-fed Protein Powder has an unrivalled protein-to-carbohydrate ratio, making it the best high-protein, low-carb product for women. It has less than 1g of carbs every 32g serving, yet still manages to pack in an amazing 28g.
Grass-fed cattle not injected with growth hormones produce the whey protein isolate. A pure protein powder that's easy for your stomach since it contains very little lactose. In addition to being non-GMO or gluten-free, it is also devoid of artificial sweeteners, preservatives, and colours.
Since the consistency is so smooth, there is no grit or harsh aftertaste. While some customers have mentioned the foaminess, you may experience something other than this with the cinnamon toast flavour when you try it. Even when diluted with water, the taste remained distinct and appealing; it could have been sweeter.
18. Dymatize Nutrition  
Dymatize Nutrition ISO 1000 has an incredible 25g of protein per meal and just 1g of carbohydrate, making it an excellent choice for anyone seeking lean muscle. It has just 110 calories when combined with water, so there is no need to worry about feeling bloated.
The protein is a blend of whey protein isolates and hydrolysed, readily digested and mild on the stomach. Depending on taste, the powder has up to 5.8g of BCAAs per serving since the brand was created with muscle growth in mind.
Leucine, a branch-chain amino acid (BCAA) crucial in stimulating muscle protein synthesis, is included in this range (2.6–2.7g). There's a flavour for every palate, with over 16 options.
Experts sampled the celebratory cake flavour, anticipating a chemically unpleasant aftertaste. But they were pleasantly delighted to find that it was sweet enough. Dymatize ISO 100 is an excellent powder that combines quickly and thoroughly in a protein shaker, leaving no lumps or powder behind.
It tasted delicious when mixed with oatmeal; however, they noticed that this one made their breakfast a bit runnier, unlike other protein products, which tend to thicken the food. Mix it in before giving the oats a few more minutes in the microwave.
You mostly only receive protein, unlike with some other kinds. You'll get 90mg of calcium per serving but zero vitamin D and zero iron. The tub is large, so if you decide which flavour to choose, you commit to it.
It has been tested for forbidden compounds by the anti-doping lab LGC, it is vegetarian-friendly, gluten-free, and has the Informed-Choice accreditation.
19. MyProtein Impact  
MyProtein's gluten-free, sugar- and fat-reduced Impact Whey Isolate goes through additional processing than regular whey powder. Its high BCAAs and other critical amino acids boost protein synthesis and create new muscle. 
Because of the processing, digestion is improved, and the body has an easier time absorbing the nutrients. It has just 1g of carbs and 0g of sugar per serving, is available in over 20 great flavours, including  Salted Caramel and Rocky Road and will keep you from getting bored. The influence of different tastes varies, however.
The good news is that there is no chalky or otherwise unpleasant aftertaste. It's affordable and convenient since you may choose from three different tub sizes: 2.2 lb, 5.5 lb, or 11 lb. 
20. Garden of Life  
Raw organic protein powder from Garden of Life has 22 grams of protein per serving and is suitable for vegans. It's loaded with substances shown to speed healing and facilitates weight reduction, plus it's certified organic by the USDA. 
Fat is burned, and blood sugar is maintained with the assistance of the green coffee bean extract and Ashwagandha in each meal. It's a fantastic option for ladies suffering from IBS because of the included probiotics that help digestion. 
You may be impressed by the vanilla chai flavour; it tastes natural, like you'd made it from scratch, rather than artificial like some other brands. 
You can select the perfect taste by trying the many varieties (vanilla, chocolate, vanilla chai, and unflavored). It has no chalky aftertaste and dissolves well in liquid. 
It's a thick powder, so if you add it to oatmeal, thin it with milk or water or stir it in before it sets. A cement-like breakfast is a real possibility if you don't. 
21. Misfits Vegan  
Misfits Vegan powder is an excellent alternative to whey powders made from dairy since it has no added sugar, only has 110 calories per serving, and contains 20 grams of protein. Pea and sunflower proteins are combined to make this product. 
Vitamin B12, a vital vitamin that is difficult for many vegans to receive from a plant-based diet, is also included, along with numerous additional substances that improve digestion and absorption. 
There is a double chocolate taste, but you can also choose between Salted Caramel and Cookies and Cream. It tasted chocolatey without being sickeningly sweet, which will surprise you.
However, you may notice a lumpy cling to the blender in shakes. Nevertheless, this mostly happens if your blender is old and sometimes needs help processing harder materials.
The 500-gram bag size could be better since it needs to provide more food for 16 people. The fact that it doesn't include dairy products is just icing on the cake for what is already a high-quality protein powder for women.
22. Form Performance  
In addition to its massive 30g of protein, each serving of Form Performance Protein also contains 5g of BCAAs to aid with muscle building and maintenance.
Protein from organic peas, brown rice, and hemp are all included in the combination. It also has anti-inflammatory ingredients like curcumin and black pepper, so you can return to exercising sooner. 
It's offered in tiramisu, banoffee, and chocolate peanut butter sweetness. Experts experimented with the vanilla powder and found it pleasant but too sweet for certain tastes. It blended well and had a silky feel once done. 
The formed product is a Certified B Corporation, meaning they are dedicated to meeting rigorous social, ethical, and environmental criteria without sacrificing profit.  The packaging is plastic-free and biodegradable, and no hidden sweets are within. 
Unfortunately, a plastic scoop isn't supplied, so you must bring your own or make do with a spoon. Only one size bag (520g) contains only 13 servings. 
23. Vega Protein Made Simple
The Vega Protein Made Simple is the finest protein powder for women if you prioritise ease of use. It has five simple ingredients: natural flavours, pea protein, coconut cream powder, organic cane sugar,   and sea salt.
It's made in a facility that handles milk, eggs, soy, and tree nuts, but it's safe for vegetarians and others who don't eat dairy. Dark chocolate, strawberry banana, caramel toffee, and vanilla are the only available flavours of Protein Made Simple.
Despite the use of actual sugar, the taste isn't sickening. The brown chocolate flavour isn't as chocolaty as you may hope and doesn't taste as artificial as many other brands.
Only two sizes of tubs are available: small and extra-large. The tiny tub only contains enough for ten serves. Despite this, it's an excellent choice for a simple protein boost since it has no artificial sweeteners.
24. XWerks Grow
Since it contains just 25 grams of protein per serving and is minimal in fat, sugar, and carbohydrates, XWerks Grow is consumers' top pick for women's whey protein powder. This protein powder claims to fortify the immune system, heal muscles, and promote muscular development since it is made from 100%  protein from grass-fed cows. 
With nearly six grams of BCAAs (branched-chain amino acids) per serving, this protein powder is optimal for the recovery phase after exercise.
XWerks Grow doesn't include any processed acid or bleach, nor does it contain any soy, gluten, or artificial sweeteners or flavours, so you can use it confidently. These bags cost a hefty $59, but they provide enough protein powder for a month's daily use (30 servings). There are presently chocolate, vanilla, peanut butter, and strawberry XWerks Grow flavoured protein powder options.
25. Swolverine Protein 
Swolverine Isolate protein is the finest protein whey for women to lose weight since it is low in carbohydrates and has just one gram of sugar per serving. There are 26 grams of protein and many essential vitamins and minerals, including calcium, magnesium, and potassium, in just one spoon of Swolverine whey isolate.
This protein is great since it only adds a few more calories to your diet without sacrificing quality. Swolverine whey isolate has just 110 calories per serving, providing 26 grams of grass-fed whey protein in each scoop.
One reviewer gushes that Swolverine whey isolate has the "perfect protein flavour and is easy to drink post-workouts," Many others praise the powder's ability to incorporate easily into drinks. It's not heavy and doesn't make your mouth feel funny later.
26. Jacked Factory Pure Whey
Regarding supplements, experts highly recommend Jacked Factory because of the excellent quality and reasonable pricing. The genuine whey protein powder sold by Jacked Factory lives up to the hype, with its low price per serving and high-quality components and flavour options.
This mixture offers everything a physically active lady needs to speed up muscle recovery before or after a workout. You're receiving an additional 25 grams of protein per meal with little influence on your carbohydrate and fat intake.
Compared to other low-calorie protein powders, real whey has a somewhat thicker consistency since it combines whey isolate and concentrate. However, many reviews on Jacked Factory's site praise the perfect balance of tastes and the reliable quality of the product. 
27. Swolverine Plant Protein
Swolverine Plant Protein is ideal for ladies looking to shed pounds since it is low in carbohydrates and contains no sugar. This vegan product also lacks gluten, soy, and genetically modified ingredients. The protein content of one scoop is 22 grams.
Protein isolates from peas, protein from pumpkin seeds, and inulin are the three main ingredients in Swolverine Plant Protein. Because of the synergistic effects of its constituent parts, experts recommend this protein powder. The high fibre content of pumpkin and the iron content of pea protein isolate work together to keep you feeling full for longer. 
Pea protein is great for making shakes and smoothies because of its creamier consistency. Inulin, a prebiotic plant fibre, offers various advantages, particularly for the digestive system. Because of its high fibre content, it may aid in weight reduction by encouraging regular bowel movements and keeping you feeling full for longer.
28. Transparent Labs Mass Gainer
Regarding protein powder, Transparent Labs Mass Gainer stands out from the crowd. To give female athletes, gym rats, and bodybuilders that extra push they can't get from diet alone. Muscle development and repair are the intended uses for this protein powder. 
Seven hundred ninety calories, 114 grams of carbohydrates, 14 grams of fat, 17 grams of sugar, and 53 grams of grass-fed whey protein concentrate are all included in a single serving. Oat flour, known to aid digestion, and sweet potato, known to reduce inflammation, are also included.
If you want to bulk up, try out this weight-gain supplement. Creatine is included to aid with muscle repair. However, if you have heart disease, you may want to go elsewhere since each serving contains 145 milligrams of cholesterol, 48% of your daily intake.
29. KOS Organic  
The KOS powder is among the best vegan powder in the Australian market today. Plant-based protein powder is verified as organic by the USDA. It was grown without synthetic fertilisers or pesticides on organic farms, which is a huge plus.  
KOS claims that all but one of the ingredients in its protein powder are organic and devoid of synthetic additives, including erythritol, antibiotics, pesticides, and colours. It also doesn't include any gluten, soy, or dairy.
KOS Organic Plant Protein combines plant-based proteins derived from organic peas, quinoa, pumpkin seeds, and chia seeds. You may select a flavour that suits your palate, from blueberry muffins, chocolate,  salted caramel coffee, and more.
30. Transparent Labs Grass-Fed Whey Protein
At the molecular level, protein is necessary for muscular function; thus, your body has to consume it. Women need a steady intake of protein after menopause if they want to maintain their muscular mass. Each batch of Transparent Labs' grass-fed whey protein is third-party tested. 
You can get 28 grams of protein from just one scoop without artificial flavours or sugars. Transparent Labs aimed to make this protein appealing and effective for your body by including tastes like oatmeal, chocolate chip, and cinnamon French toast.
31. Ritual Pregnancy Protein 
If you're a pregnant woman or a new mom looking for a protein supplement, your best bet is this Daily Shake Pregnancy. It is a vegan protein whey made with simple ingredients and is safe for you and your baby. The Ritual Pregnancy Protein is gluten-free, allergen-free, non-GMO, and third-party tested.
There are 20 grams of organic pea protein and 250 milligrams of choline in one serving of Ritual and Postpartum, Daily Shake Pregnancy, all promoting healthy pregnancy and breastfeeding. This single-flavour protein powder combines sweet vanilla, caramel, and spices and makes for a delicious shake or smoothie.
32. Kaged Plantain
The Kaged Plantein powder, with its healthy components, delicious flavour choices, and reasonable pricing, is the best protein whey for women, including BCAAs. This protein powder is packed with the nutrition you need as a healthy meal replacement or exercise fuel. 
They include organic coconut MCT oil,  organic quinoa, 25 grams of pea proteins isolate, and nine key amino acids. You can trust that the components in this protein powder are safe since an independent lab has evaluated them.
In addition, if muscle growth is your goal, you can be certain that this protein powder will provide the same results as whey-based protein powders. Pea protein has been shown to increase muscle thickness while providing the same performance, strength, body composition, and musculoskeletal advantages as its animal-source counterpart, whey protein.
33. Gainful
Check out Gainful if you want a protein powder that considers your needs and objectives. Consumers consider it the finest customised protein powder because you can adjust the ingredients to suit your nutritional and health goals. 
Before purchasing, you will be asked basic questions about your health and fitness history and preferences to help personalise your Gainful experience. Then, based on your responses, experts recommend a protein powder that's ideal for you and compatible with any dietary limitations.
Gainful's products are also developed in collaboration with nutritionists. Once you've purchased Gainful, you'll get unlimited, free one-on-one consultations with a qualified dietician who can help you achieve your unique health and fitness objectives.
You may also change the taste of Gainful if you want. Protein powder is unflavored, so you can add "flavour boosts" to your liking, such as Madagascar vanilla,  strawberry cream, rich chocolate, or caffè mocha.
34. XWerks Grow  
XWerks Protein powder is designed to satisfy your taste buds and muscles using only natural flavours and grass-fed whey. Grow employs real cocoa beans, real vanilla beans, and real peanut powder for its flavour. 
Four distinct tastes may be selected: chocolate, vanilla, strawberry, and peanut butter. Grow is free of all gluten, soy, artificial colours, and sweeteners. Reduced to its barest essentials, a serving of this dish contains just 20 grams of protein and 7 grams of amino acids. Micro-filtration is used by XWerks to remove carbohydrates, sugar, and fat, leaving just the protein powder.
What Are the Advantages of Using Protein Powder?
These supplements have tons of health benefits to you, and to say that they are the body's "building blocks" is an understatement. They contribute to muscle and connective tissue development and play a role in vital metabolic processes. 
One good place to get these proteins and amino acids is in whey. Read on to learn why and how you should consume whey protein daily.  
1. Improves Body Composition
Whey protein has been regarded as an excellent source of nutrition for animal products, soy, and egg whites. Incredibly, it does so without causing 'bulking' in either sex. When combined with frequent vigorous exercise and a healthy diet, whey protein has been shown to increase muscle development, healing, recovery, and size.
2. Prevents Osteoporosis.
You gradually lose the capacity to maintain strong muscles and bones. This may cause bone loss, most notably in the hips and spine. Fortunately, whey protein supplementation may reduce the risk of osteoporotic fractures and speed up the healing time if one occurs. 
Muscle protein synthesis is boosted, and the rate at which muscle is lost, broken down, or sore is slowed.
3. Improves the Immune System
Glutathione, which is included in whey protein supplements, has powerful antioxidant and immune-boosting qualities. Protecting the DNA-protein caps at each chromosome's ends (telomeres) with glutathione has considerably slowed the aging process.
4. Boosts Metabolism
The chemical processes by which food is converted into energy within the body's cells are known as metabolism. For your body to move, think, and grow, they require this energy, making this process essential for your existence. 
Several trials have shown whey protein supplements to be an effective means of increasing metabolic rate. This process, called thermogenesis, is dramatically enhanced by protein compared to carbs or fat. In addition to being an excellent thermogenic source of protein, whey protein is distinguished by its enhanced fat oxidation characteristics.
5. Improves the Health of Nails, Hair, and Skin
Whey protein not only aids in developing muscle mass, size, and touch but also enhances the skin's, nails, and hair's texture, look, and elasticity. The amino acids and collagen in the proteins play a significant role in protecting your nails, skin, and hair from damage.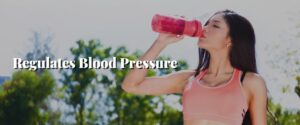 6. Regulates Blood Pressure
In one research of obese people, whey protein supplementation at 54 g per day for 12 weeks reduced systolic blood pressure by 4%. Casein, another milk protein, produced comparable results.
Another study that revealed substantial effects after participants consumed whey protein concentrate (22 g/day) for six weeks offers evidence in favour of this—only individuals who already had high or somewhat increased blood pressure experienced a drop in their blood pressure.
No appreciable effects on blood pressure were seen in research using significantly lower doses of whey protein (no more than 3.25 g a day) combined with a milk beverage.
7. Reduces Inflammation
The human body's normal reaction to injury includes inflammation. Short-term inflammation may be beneficial for muscular development. Persistent inflammation may harm muscles and general health. Supplementing with whey protein may reduce C-reactive protein (CRP), a key indicator of bodily inflammation.
8. Improves the Antioxidant Defense System
Antioxidants are well-recognised for protecting the body from oxidation. Antioxidants thereby lessen oxidative stress and lower the likelihood of developing chronic illnesses. Glutathione is a substance found in whey protein, a meal with a high cysteine content that dramatically boosts the human system's natural antioxidant defences.
9. Good Weight Loss
Lean muscular tissue may be preserved with whey protein. Whey protein, which is high in protein and low in carbohydrates, boosts metabolism, which makes it simpler for the body to burn extra fat, particularly abdominal and visceral fat. It also simplifies feeling fuller for extended periods and reduces food cravings.
10. Strengthens Muscles and Bones
Whey protein is well known worldwide for its ability to repair and build muscles. Muscle degradation is often seen as a result of the body's energy reserves being exhausted by everyday activities and training routines. Whey protein, an excellent protein source, aids in muscle growth and repair.
Choosing Women's Best Protein Powder
Protein powders are a convenient way to ensure your body is getting enough to eat quickly. Weight loss, improved sports performance, muscle building, and overall health are just some of the reasons why people use them.
But if you research, you'll find that the market is flooded with protein powder options. The question then becomes how to choose the best option for your health needs.
According to one registered dietitian based in Australia, it's crucial to understand the differences in the many protein powders on the market and how they compare to protein sources from whole foods.
Depending on your dietary choices and health objectives, you may choose from various fantastic protein powders.
When looking for protein powder, it's crucial to be aware of components to avoid since many brands include them.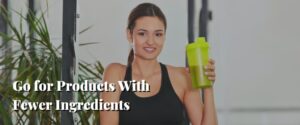 1. Go for Products With Fewer Ingredients
Protein powders with few components are always the best option, just as with any meal. Preservatives, artificial colours, and other chemical additions are widely used in many items.
Stick to those that have only one component, such as collagen peptides or whey protein isolate.
2. Avoid High-Sugar Options 
Many protein powders are available in sweet tastes, including strawberry, vanilla, and chocolate.
Some businesses employ a wide variety of sweeteners, including fructose and corn syrup, to make their goods taste lovely.
Choose protein powders that employ natural, calorie-free sweeteners like stevia or monk fruit, or look for products with less than 4 grams of sugar per serving.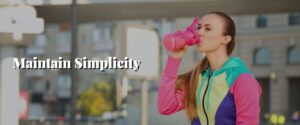 3. Maintain Simplicity 
Find out whether your diet is indeed low in protein before investing in a protein supplement. You don't necessarily need to drink a protein shake every day, even though there is nothing wrong with doing so.
While supplements might help women with higher protein demands, such as athletes and pregnant women, you can get all the protein you need daily by eating complete foods.
Whole foods high in protein include nuts, eggs, poultry, dairy, meats, beans, and legumes.
Choose protein powders with few components and less sugar if you shop for them. Another option to satisfy you is to eat more protein-rich whole foods.
4. Determine Whether You Need Whole Foods Or Protein Powder:
Whether you consume smoothies or whole foods, you can satisfy your body's daily protein needs. They don't provide equivalent nutrients, though.
You might be shocked that smoothies typically include fewer nutrients than whole foods. Because of this, smoothies might aid in weight loss, but complete foods pack a more incredible nutritious punch.
How to Use Protein Powder
The many uses for protein powders make them ideal for active ladies who need a fast yet wholesome meal or snack.
Mix your preferred protein powder with water, milk, or a dairy-free substitute like almond milk.
Smoothies benefit significantly from including protein powder since it boosts the nutrients and helps you feel filled for longer.
Drinking protein powder just before or after a workout is preferable to hasten your recovery after strength exercise.
If losing weight is your aim, a protein-rich snack like a smoothie prepared from fruit, greens, and protein powder may help you feel fuller for longer.
Furthermore, protein powder may be consumed differently than smoothies and shakes. Here are some suggestions for adding protein powder to your diet:
Breakfast yogurt should be combined with a scoop of protein powder.

For a creamy protein boost in your morning coffee, add collagen peptides.

Baked items like bars, pieces of bread, and muffins may be made using protein powder.

Pancakes with protein powder

Put some vanilla protein powder in your porridge for a change.

Utilize protein powder, oatmeal, dried fruit, and nut butter to make energy snacks.

Collagen peptides, cooked fruit, and lemon juice may be combined to make gummies.
Protein powder can be a part of your diet in various ways. This supplement mixes well with everything from protein smoothies to homemade energy bites.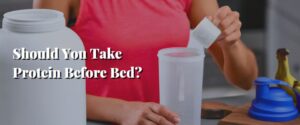 Should You Take Protein Before Bed?
Protein before bed is helpful for anybody, especially older adults and those who want to gain muscle and strength and enhance exercise performance and recovery.
Taking protein right before night has been shown in multiple studies to improve muscle growth and exercise adaptation.
The muscles can more readily access the protein you gave them to repair while you slept if you ate it before bed.
Researchers suggested getting in 40 grammes of protein before bed to encourage muscle adaption and repair while sleeping.
Casein protein, for example, is a good option if you want to eat something protein-rich before bed. Casein can keep the body's protein needs met all night long, thanks to its digestion.
Note: Consuming protein in the evening can aid in muscle growth, strength gains, and post-workout recuperation. Taking protein before night can help sustain muscle mass, even in older adults.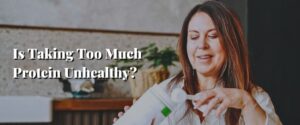 Is Taking Too Much Protein Unhealthy?
A high protein diet has been linked to kidney and liver damage and the brittle bone disease osteoporosis. These worries, however, are exaggerated and unfounded.
The idea that eating a lot of protein is unhealthy is widely circulated yet untrue.
A much larger body of research demonstrates that high protein levels pose no health risks.
For instance, adults in good health have no reason to worry about their protein intake, according to a meta-analysis of more than seventy-four research.
Protein intake should range from 0.6 to 0.9 grams per pound (1.4 to 2.0 grams per kilogram) of body weight for most persons.
Staying on the lower end of the scale prevents muscle loss, while eating more at the upper end can help with weight loss or muscle gain.
Note: Despite popular belief, protein is not inherently unhealthy. There is a lot of proof that healthy adults can eat much protein without getting sick.
Women use the Bottom Line Protein powder to aid muscle development, post-workout recovery, and weight reduction.
These nutritional supplements offer a concentrated amount of high-quality protein in a convenient powder that can be included in various shakes, smoothies, and other dishes for women wishing to boost their intake of this essential vitamin, whey,  egg white, pea, hemp, brown rice, collagen, and plant-based mixes are all great options.
Although whole meals are always preferable, protein powder supplements are an effective and time-efficient option for women with active schedules.