Nothing is better than well-chosen music to set the tone for an evening of romance (or gluttony). Since sex and music go hand in hand, it's only natural that it can be challenging to pick just one song to play during passionate encounters.
A decent playlist can only improve your sex life, whether you're looking for anything to get your spouse in the mood, anything to give you a rhythm to stroke to, or a track that will get both of you on.
To help you have the most incredible sex experience possible, we've compiled a list of 61 of the most steamy music currently available.
60+ Right Sex Playlist for 2023
1. Marvin Gaye's Sexual Healing
There are plenty of other Marvin Gaye songs to choose from if you find Let's Get It On too cliched or overdone. Compared to other songs, Sexual Healing is more rhythmic and soulful while maintaining its smouldering intensity.
Before his untimely demise, Marvin Gaye released a smash single that demonstrated his artistic growth.
Add this track to the mix if you need music to get you in the mood for sweaty sheet wrestling.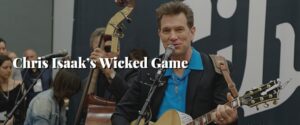 2. Chris Isaak's Wicked Game
This is not a scene from Wicked Games in which the Weeknd deals with dishonesty. Chris Isaak's "Wicked Game" is a seductive tune with a captivating melody and ethereal guitar riffs that evoke feelings of desire.
You should add this 90s smash to your playlist even though it was likely playing in the background.
3. Fiona Apple's Criminal
This song may be your alley if you live with a bad girl or are a bad girl yourself. Fiona Apple begins by apologising for her behaviour, and her wild voice will affect you. The music video has Apple staring directly at the camera.
4. SG Lewis' Yours
It's nice to take things easy and enjoy each other's company when possible. Include some slower songs among the faster ones on your sex playlist. One great choice is Yours by SG Lewis. It a dreamy, soulful electronic music with all the explosive intensity you could want for your most primal desires.
5. Sam Smith and Kim Petras' – Unholy
Sam Smith's "Unholy" was a top hit, but the song took off once it was shared on the video-sharing platform TikTok.
If you were using the app and interested in the fads that sprang from it, you probably know that this song is one of the finest to get you going because of its explicit sexual content. The lyrics of this wicked tune are perfect if you're in the mood for some sinful behaviour.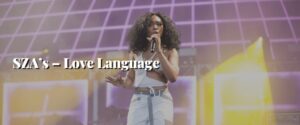 6. SZA's – Love Language
A sexual undertone is unnecessary for every sensual music. Not like the songs you'll be hearing on this site. SZA's Love Language is only one of many sexually charged tracks on their album SOS, but it's at the top of the list because it is the ideal aural backdrop for your thrusting rhythm.

7. Nine Inch Nails' – Closer
Unlike Nine Inch Nails' "Closer," which was played on public radio, few tracks were quite as sexually graphic. The song has a fantastic beat to follow, and the almost X-rated lyrics are ideal for getting worked up as you become "closer" with one another. This is industrial rock at its grungiest, rawest, and most feral.
8. Rosalía's – HENTAI
If you're open to everything, this song, whose title translates to "perverse sexual desires," is a great choice to add to your collection. It's a popular topic on social networking sites like the Hub, so there should be many valuable examples to learn from here. This might be the tune you've been missing if you're looking for something energising and novel to get your sex on.
9. Frank Ocean's -Thinkin Bout You
One of the most endearing tracks here is Thinking Bout You by Frank Ocean. Almost like a diary entry, he writes about his feelings for you and his desire to love you without getting too sexual or over the top. It's a sweet tune that emphasises Ocean's voice and is a gentler addition to any sex playlist.
10. Drake and Lil Baby's – Wants And Needs
While Drake received more attention for his contribution, Lil Baby stole the show. The two rappers had significant success with their song "Wants and Needs," which is all about what they desire and need.
You'll be able to get things done if you have music with an excellent beat and rhythm, the company of the right person, and a little quiet time to yourself.

11. Nina Simone's -I Put A Spell On You
This tune will make you desire someone cast a spell on you, whether it's a Harry Potter love potion or a voodoo curse. For some, even a temporary sense of ownership by a spouse may be a source of liberation. The bluesy piano ballad taps into those feelings to cast a spell that will have your spouse grovelling at your feet.
12. Bruce Springsteen's – I'm On Fire
In the end, it doesn't matter whether the Boss has a more extraordinary passion for his automobile or a lady, as seen in the music clip for this song.
In this timeless classic from the 1980s, Springsteen expresses his undying love for his lady love to the world. The words reveal the open fire that has been kindled inside him, and he continues to burn brighter with each passing second.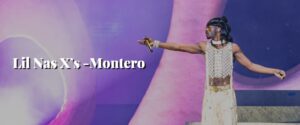 13. Lil Nas X's -Montero
Experts highly recommend Montero by Lil Nas X as one of the most sexually heated contemporary hookup songs. Nas moved away from the rural sound of his most significant hit and into something more universal and primal with this sensual track, which may be why you ditch the dance floor for good and go straight for the closest bathtub.
You won't be bothering to see the music video, so it doesn't matter whether it has a pole-dancing monster or a gorgeous extraterrestrial.
14. Lil Wayne and Static -Lollipop
And who better to provide that confidence boost than Lil Wayne, with his flexing, love-making anthem? This rock/rap/electronic hybrid is one of Wayne's greatest early(ish) compositions and has all the pulsing intensity of a sex anthem.
15. George Michael's -I Want Your Sex
George Michael took full advantage of that. He could get away with more sexually explicit lyrics in the 2000s than in the 1980s. He would release I Want Your Sex, perhaps the year's most explicit song, without regard to societal norms.
Despite the controversy, this was a massive success then, and it's sure to raise more than a few eyebrows when you listen for the first time.

16. The Weeknds -Earned It
The accompanying music video enhances the Weeknd's performance of this song. One of his fantasies must be to utilise provocative ladies as microphones. The song, however, is dripping with sexuality and sensuality, from his silky voice to the symphonic beat that keeps you down in perfect time.
17. Cardi B and Megan Thee Stallion's -WAP
This may be one of the most sexually graphic songs ever written, so even the radio and "clean" versions had to censor some of the lyrics. You can picture every detail, even the wet chicks sliding all over you.
This song has nothing to do with romance; instead, it captures the raw, unrestrained sexual desire that can arise only from a hookup in which neither party gives a damn about the consequences.

18. Usher's -Climax
Climax by Usher accomplishes its stated purpose of transporting the listener to the dark corners of a seedy strip joint. This song is steamy from the beginning, which sounds like a pair of pants being unzipped, until the very end, which has excellent sexytime rhythms. It's destiny, all right. The music can make any setting sensual, from the washroom of a nightclub to the privacy of your bedroom.
19. Bob Marley's -Turn Your Lights Down Low
What good is a list like this if it doesn't have at least one song by Bob Marley? The music in Turn Your Lights Down Low is very sensual and alluring. Close the blinds, turn down the lights, and immerse yourself in the tempo and style of a great composer.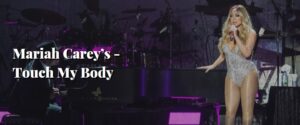 20. Mariah Carey's -Touch My Body
Mariah Carey's vocals are as strong as ever, making this one of her most alluring songs. This is not the right song to listen to if you want to record your antics since she opposes this. But she wants you to control her and touch her all over. If you'll stroke to the beat, the song's pace suits a finisher; if not, that's OK, too.
21. The Rolling Stones' -Satisfaction
Someone can wager that many individuals were conceived while listening to this tune. The song has a fantastic bassline, but the hook is the silky voices in the lyrics, which drip with sexual desire. If you put this on your sensual playlist, you could get the fulfilment you've been seeking.
22. The Kinks' -You Got Me
If you're a film lover, this song may not be on your playlist. This setting is often used in movies when the main character is stalking another person. But it works once you're with the person you've been pining for. And hey, just laugh it off if it throws you off. Having a good chuckle during sex makes it more enjoyable for both partners.
23. Salt-N-Pepa's -Push It
Here, we listen to a timeless classic of a bedtime tune. The Drive of Salt-N-Pepa It was crucial to go on the floor and give it your best. The song's ad-libs and backdrop are the sexiest sections, despite the duo's presence. This is an excellent complement to any sexually charged playlists, complete with serene, building voices in the background and squeals of delight from the ladies.
24. Lana Del Rey's -Cola
There's no shame in treating your significant other to a meal. But if you get a sip of Pepsi while you're underground, you should tell them to get to the doctor quickly. Taking the humour out of the situation, Lana Del Rey's Cola is an excellent pick for some last-minute oral work.
It's a terrific way to set the tone and get the party started, not to mention that it's a sensual song in its own right.
25. Sublime's -Caress Me Down
Yes, sir. I'm aware that around half of this song's lyrics are spoken in Spanish. Of course, you may have translated them before. Caress Me Down by Sublime is perhaps one of the most sarcastically sexual songs ever.
It turns out that a ska beat may be highly effective when it's time to get down to business. It's terrific stoner music and a great sex song in one; thus, it needs to be on more people's playlists.
26. Planet Booty's -Take Off Your Pants
Can you be more direct about your intentions to do the deed? The easiest way to get things going is to order the other person to take their trousers down, but this may strike a different tone than you're going for.
That's OK since this song would be great to add to your sex playlist when you just have time for a quickie before getting ready for work or bed.
27. The Offspring's -Want You Bad
Punk music is like cheese; there's always room for more. Who else but The Offspring could pull it off? A song about the one person you can't stop thinking about and how everything they do makes your ovaries explode with want. If only they could read minds, we could skip the small talk and get down to business.
28. Khia's -My Back
One of the sexiest tunes ever recorded is right here. This song doesn't conceal anything. Khia will show you exactly where she wants you to kiss and touch her. It may be too much of a meme at this time to be used for severe sexual activities, but if you and your partner are both in a lighthearted and playful mood, it may still work.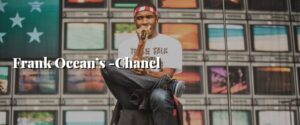 29. Frank Ocean's -Chanel
Like many of Frank Ocean's recent releases, Chanel is a silky smooth, sexytime jam. It's not one of the more explicit "f*ck me now" songs on the list, but it has that smooth, romantic vibe. It's ideal for setting the tone for a slow-paced evening.
30. Bloodhound Gang's -The Bad Touch
We'll maintain a relaxed atmosphere by listening to Bloodhound Gang's The Bad Touch. The song has sung words, but it doesn't harm it.
The sexual tension is high, yet the song's chorus is hilarious. It's another one that requires a healthy sense of humour, although it can recommend doing it like wild animals. That's not terrible either; this one allows for movement when you go down.
31. James Brown's -Sex Machine
There's a ticking sex bomb waiting to go off within every one of us. You'll have to overcome some strong biases before releasing your passionate lover side, but it's within your reach.
And if you need some motivation, James Brown's "Sex Machine" is always there to provide it. Include a song by him on your sex playlist because it's one of the reasons he became a sex icon and because it'll help you feel more sexual.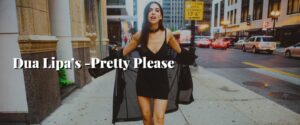 32. Dua Lipa's -Pretty Please
Dua Lipa's Pretty Please has the sultry vocals you'd expect from her, but the infectious rhythm will quickly become a staple in your sexy playlist rotation.
It has an easy-to-follow pace and a few breaks where you may stop, take a breath, and kiss (or, more accurately, stop before you rush to the end). This track has a catchy beat and may work well with emotionally charged lines for a playlist like this.

33. Ariana Grande's -God Is A Woman
Nothing missing from God Is A Woman would prevent it from being included in a sex mix. This song is an anthem to the awesomeness of women and an expression of gratitude, including the sensual vocals of Ariana Grande and a groovy groove that will help you keep the beat.
Provide her all the assurance and gratification you can, since if she's happy, you'll be happy too. This song fits the bill perfectly, so throw it in (maybe twice) now.
34. Britney Spears's – I'm A Slave 4 U
While Britney Spears' "I'm A Slave 4 U" may serve as a coming-of-age anthem about entering adulthood and enjoying its perks, it won't be the sole tune you encounter if you blast it on the way there.
Her breathy, pleading voice and the concept of enslaved someone willing to do anything you say make for an exciting addition to the playlist: strong and subservient.
35. Bill Withers' -Use Me
Bill Withers's lovely and uplifting tunes like "Lean on Me" have made him famous. However, he did have a few hot songs during his career. Use Me is the story of a sexually satisfying but otherwise destructive relationship.
He wouldn't want to leave when things are going well, but times of hardship are difficult. You should add it to your playlist because it shows a sensual side of an adult male who wrote countless kid-friendly classics.
36. Jeremih's -Birthday Sex
The best part about the tune is that you can listen whenever you want, not just on your birthday. "Birthday Sex" is about having sex all to yourself, getting what you want, and feeling fabulous. The fact that the track was incredibly sexy and had a killer beat fit for a hot sex mix didn't hurt.

37. Harry Styles' -She
Harry Styles's "She" is another example of soothing love music perfect for a sensual evening. This six-minute music, from its gentle verses to its upbeat chorus, will probably last longer than many folks, especially those who won't give it their whole attention. This is an excellent addition to any sex playlist, as it is sensual and sultry.
38. ZAYN's -Sweat
In this song, Zayn expresses his longing to touch a lady in a specific way. This music will surround you with oceans of love, and you'll wish to let the other person adore you as soon as it starts playing.
39. D'Angelo's -No Title
The music is "untitled," and you'll need to think of your titles for all the sexual acts it inspires. The tune ranks as among the most played on sex playlists because it is so emotionally engaging and sensual. Of course not! The lyrics are incredibly sultry, and the performance is flawless.
40. Boyz II Men's -I'll Make Love To You
I'll Make Love To You, by Boyz II Men, is more than a love song. They were eager to have a physical relationship with you. Unlike the activities it encourages you to attempt, this song is far closer to a G rating, which makes it all the more intriguing.
If you're searching for a more family-friendly sex song, this one has all the appropriate rhythm and harmonies to become a permanent fixture on your playlist.
41. Two Feet's -Love Is A Bitch
For sexual activity, you won't always turn on the lighting, which is ideal for getting to know your partner better. Another popular group for sex music is Two Feet, and this tune is so seductive that it nearly sounds distressed.
42. Jason Isbell and The 400 Unit -If We Were Vampires
The term "sucking" takes on an entirely new significance after hearing this song. The song is, for the most part, the ideal music to play during extended makeout sessions just before sexual activity.
The vampires on this track aren't as terrifying as the ones in horror films. Instead, they have the glimmering appearance of the vampires in Twilight. However, that is effective in terms of the tone that it creates.
43. Exile's -Kiss You All Over
The song "Kiss You All Over" by Exile exudes an atmosphere of classic love that is difficult, if not impossible, to imitate. It begins calmly and gently until picking up the tempo with the introduction of electric guitars, which causes a charge of electricity to run through the body as the enthusiasm of the song grows equal to your own.
44. Color Me Badd's -I Want To Sex You Up
I Want to ** You Up by Color Me has all the makings of a superb sex song because of the upscale groove that lives in its essence.
The song's start makes it perfect for playing when your night's booty call shows up, yet the passionate vocals make it suitable for any occasion. It's a bold declaration that you need her now and for the rest of the night.
45. Nelly Furtado and Timbaland -Promiscuous
Some of the following songs may not be to your taste, but many remember them as the sexiest they ever heard. Even though the beat of Promiscuous is outside your stroke range, it is still among the most sexually suggestive tracks in your music library.
All the sex stress you need to survive the night is right here in this song, and the way the lines are nearly spoken during the phrases, it's a banger—a fantastic addition to any sex soundtrack and a lovely song to dance to.
46. 50 Cent and Olivia -Candy Shop
The sweets being eaten in tune aren't made of sugar. Even so, 50 Cent's song is still a tremendous sexual hit.
"Candy Shop" was a lovely song with more beautiful women than Willy Wonka's candy factory could ever make in all its different forms. It has a great beat, but most of the words are suitable for when you're just starting. It's an excellent song to listen to as you get started.
47. Akon and Eminem -Smack That
There is no doubt that Eminem's stanza on Akon's iconic "Smack That" is as good as every aspect of the song.
It can be more of a club hit than something you'd like to get down to, but you should add it to your playlist because it will help set the vibe for whatever you're doing. Also, if you're in the mood for spanking, the music has the right rhythm and beats for a sensual spanking session.
48. Usher Ft. Young Jeezy -Love In This Club
Usher has released a lot of jams that are perfect for getting naughty. Unfortunately, Love In This Club is often overlooked on seductive music playlists. Sometimes, getting home isn't even a consideration since you need it so badly at that very moment.
Most people may identify with the desire to get started right immediately. But Usher's beautiful voice and the assurance that the good times will roll all night make this song truly special.
49. Jason Derulo Ft. 2 Chainz -Talk Dirty
The Talk Dirty song by Jason Derulo was a rallying cry for those who can't express their emotions. Notwithstanding the song's title, he was oblivious to the "talk dirty" ladies he was with.
It's got a more excellent beat than people give it credit for, and it may get you talking about some naughty things more than you usually would. In other words, it's just the thing that would liven up a sex playlist.
50. Prince and The Revolution -When Doves Cry
You can add a lot of Prince's music to your sexytime mixes because he was a sex icon in his way. Dove's Cry is highly passionate and tense in a sexual sense. The tune is as reflective as it is sensual, focusing on the desire to please one another rather than dispute.
51. Childish Gambino's -Redbone
Redbone by Childish Gambino pays homage to artists like Marvin Gaye and others. A smooth pump-up song with all the sensual morning vibes of sleepy time. Because it discusses how to get your blood pumping, it's a great song to listen to in the dawn.
If you want to listen to tunes from the 2000s but are craving to hear something profound and sexual, this is a perfect tune to add to your playlist.
52. Fleetwood Mac's -The Chain
Not everyone will find this music compelling, but it's the finest one to utilise if they do. Every verse-chorus cycle returns you to the beginning, making it ideal for building to the peak and then resuming from the beginning.
If you want to stay away from everything too heavy but like guitars to electronic instruments, this is a fantastic option. If you stick to the song's three-minute point, it even provides you with the perfect climax.
53. Ginuwine's -Pony
Pony is a song that you'll likely hear on almost every sex list you read; therefore, it would be negligent of anyone to leave it off the list entirely. The music imitates and sounds like sex. It's a leisurely grind that you may take pleasure in repeatedly.
If you intend to keep in rhythm with the music you play as you dance, it can not be the most outstanding track on the playlist, but it could be the most significant hit in the bedroom to add to the mix.
54. She Wants Revenge -Tear You Apart
A certain degree of obsession sets in when things are heating up, making it impossible to pay attention to anything else. Tear You Apart capitalises on that sort of devotion and, while being a teen love song set in a high school setting, has all the drama you could want. This music is ideal for sexytime since it prepares you to be ripped apart.
55. Kendrick Lamar Ft. Zacari -Love
You'll become engrossed as soon as Lamar's LOVE begins to play. This song is unique in rap since it is a passionate hymn to true love rather than the more typical sexual fantasy. When you're in a serious relationship and desire to reiterate your feelings for your partner, you play this kind of music for them.
56. The Weeknd Ft. Daft Punk -I Feel It Coming
Any song The Weeknd has ever released is guaranteed to be a hit on any sex playlist. However, his depictions are not subtle; not even in I Feel It Coming is there any ambiguity. It's got the classic vibe of a fantastic sex song and is silky smooth to boot. Put this on the playlist, and add more of his tunes while you're at it.
57. Aaliyah's -Rock The Boat
While researching this tune, you may come across that analogy and think it was perfect. Rock the Boat is the sexier alternative to the Cha Cha, with clear instructions on how to really 'rock the boat' alongside the other person and cues on when to switch positions.
Even though it isn't the ideal choice, it provides all the excitement you could want and won't lead you astray. This is the music to add to your playlist if you need little nudges correctly.
58. Barry White's -I'm Gonna Love You
Before you could just push play on a personal soundtrack on Spotify, Barry White was already a staple. If he ever did voiceovers for ads promoting sexual enhancement drugs, his rich baritone voice would easily overshadow the pills.
This fast-paced, steadily building seven-minute funk tune is mainly responsible for elevating Barry White to the status of a decade-long icon of sexiness. It's easy to see why it became his first smash hit. Put it in your playlist; you will thank yourself later.

59. Rihanna's -Kiss It Better
Kiss It Better, by Rihanna, is guaranteed to become a favourite. Even if it starts when you're amid a passionate embrace, the focus will likely go to something else before long. It's about staying awake all night to ensure your partner is cared for and giving your best to meet their needs.

60. Beyoncé's -Partition
If Beyoncé ever made a song with obscene words, it would sound like this one. If you want sex before going out for the night, there is no better song to play in the car. When it comes to kissing in a car, this song is about as open and straight as it gets. Beyoncé also gained a lot from it.
61. Marvin Gaye's -Let's Get It On
Is there a more classic sex song than Marvin Gaye's "Let's Get It On" to add to your playlist? The wah-wah riff that opens this song is instantly recognisable, even if you've never heard of Marvin Gaye or the title.
It's not just one of the songs that helped turn Marvin Gaye into a sexual icon, but it's also one of the most often utilised tunes in the media as a signal that it's time to be naughty. Marvin Gaye's voice is filled with need and desire as if suppressing those feelings were causing him bodily anguish.
The Connection Between Music and Pleasure
Humans are conditioned to have positive feelings toward music at an early age. Almost all cultures have a tradition of singing lullabies to their infants.
This is often the first time people are exposed to music. Because this is often one of the earliest memories, the brains are programmed to connect music with positive emotions.
Many neurotransmitters, including dopamine, serotonin, and oxytocin, are influenced by musical stimulation. Thus, music is an encounter that can always be counted on to make us happy. With money, food, and art, music is consistently ranked among the top ten sources of happiness by the general public.
Listening to music, whether it be lively or calming, may have a profound effect on one's mood and energy levels.
Ways Music Influences Your Physical & Emotional Well Being
The following are the top five ways that music influences the emotional and physical being of everyone.
1. Reduces Pain
Pain relief is associated with music because it stimulates the brain to release endorphins, the body's natural painkillers. Listening to soothing, enjoyable, personally selected music was proven to considerably decrease pain and boost functional mobility in people with fibromyalgia in a study conducted in 2014.
The results of various research have revealed that the mental and emotional impacts of music, such as escape from pain, comfort and happiness, memory-evoked feelings and unwinding, may be associated with the analgesic effects of music.
2. Relieves Stress
Many have testified to this effect. There is scientific evidence for how music can have a calming effect on your brain. Enjoyable music has been shown to reduce stress hormones (or cortisol) in the brain, slow the pulse rate, and trigger feeling-good endorphins.

3. Improves and Boosts Memories
Memories can be formed and retrieved with the help of music. Music's ability to stir feelings in human brains makes it natural for humans to associate it with past experiences. It's not just you; many people discover that re-listening to a tune from their youth can evoke strong feelings and memories from that period.
4. Reduces the Impact of Strokes and Seizures
It is commonly recognised that music can be healing. According to a study, anyone recuperating from a brain injury that affects the left brain area that regulates speech can gain a lot from singing.
Because singing begins in the unharmed right side of the brain, individuals can retrain themselves to speak by humming their thoughts first and then giving up the tune. Music therapy has a lot of advantages for stroke patients, including emotional management, improved concentration, and stimulation of functional changes in the brain.
5. Improves Your Mood
Dopamine, a brain hormone that communicates with the human brain's reward centre, is released when you listen to music you appreciate. So, music's ability to release dopamine can result in an uplifted mood and happiness. Try listening to uplifting music that you like to see if it improves your mood if you ever need a pick-me-up.