Consuming carrot sticks, diet smoothies, and salads all day long is unnecessary to eat healthily and lose weight. Furthermore, you don't have to spend much time preparing a tofu meal that a recipe book claimed would require a short amount of time. Meal delivery businesses like Lite n' Easy promise to handle the legwork for you by providing ready dishes and doorstep delivery.
What is Lite n' Easy?
A customized meal delivery solution called Lite n' Easy was created for those who need to lose weight, control their weight, or are too preoccupied to cook decent food daily. Meals are directly delivered to your home and only need to be heated. The business asserts that emphasizing healthful ingredients enables clients to control their weight better.
What Does Lite n' Easy Offer?
Lite n' Easy offers over 160 dishes, giving a vast range of cuisine. Fresh meals, Asian,  international, Indian, traditional, "high protein," roasts, salad combinations, steaks, seafood, vegetarian, no-added gluten, and no-added dairy meals are among the choices offered.
Meal types include:
Dinner

Mini meals

'Lite' meals

My Choice Meals

Meals in a bowl

Soups

Desserts

Easy Bites

Breakfast & lunch
You can combine the meal plans below with another diet in a way that works for you if you have cravings beyond what is provided. You have more freedom, but you also have more planning responsibilities.
How Can I Use Lite n' Easy Effectively?
You may use Lite n' Easy after taking a quick online survey that provides you with suggested meal plans based on your age, height, weight, frequency of activity, and degree of physical exercise you perform each week. You may also choose a health objective from a list of choices, such as wishing to become in shape or having more access to healthier foods. After that, you may register and choose your dishes and delivery times.
There is a variety of choices for meal plans, including:
a) Jump Start
The two-week Jump Start program from Lite n' Easy is intended to jumpstart your weight reduction efforts. The meal plan calls for seven dinners, seven lunches, and five breakfasts and involves intermittent fasting. Additionally, Jump Start PLUS provides customers unique access to their app, allowing them to monitor their progress.
b) Regular Full Meal Plans
Regular complete meal plans from Lite n' Easy try to strike the right balance between convenience and weight loss. You may select a five- or seven-day meal plan and base your dish selection on a 1,200 to 1,800-calorie restriction. You'll receive breakfast, lunch, supper, and snacks each week.
c) Dinner Only
After a hard day at school or work (or any other place), the last thing you want to do is spend hours sweating away in your kitchen. For this reason, Lite n' Easy provides a dinner-only plan. The plan will enable you to substitute delicacies such as chargrilled steak with pepper sauce, Thai red chicken curry,  or smoked salmon with cranberry quinoa slaw for hamburgers and fries.
d) My Choice
Lite n' Easy designed the My Choice line for older Aussies who like to eat less and find normal dishes too large. This meal plan isn't meant to help you lose weight, unlike the other ones from Lite n' Easy. Please be aware that only clients in NSW, QLD, WA, and ACT can access My Choice.
What's the Cost of Does Lite n' Easy Services?
The total cost of Lite n' Easy will vary depending on your meals, plan, and location. Nevertheless, there is a $51 minimum need for all places.
How Much Does Lite n' Easy Charge for Delivery?
Lite n' Easy offers free delivery service for areas within regular zones. There may be a delivery fee for deliveries to some locations outside of the usual delivery zones.
Must I Join a Contract or Subscription?
You don't have to join a Lite n' Easy contract or subscription. Lite n' Easy has no lock-in contracts or enrolment costs. Only what you order will be charged to you, plus shipping costs, for those outside the regular zones.
After giving Lite n' Easy a try, you could be eligible for a refund if you're unhappy with it. Within five days of getting the order, you must send a letter to Lite n' Easy outlining your reasons for dissatisfaction to get the money-back guarantee.
When and Where Does Lite n' Easy Deliver?
Australia-wide delivery is available from Lite n'Easy; however, you must check the website to find out when deliveries are planned for your area. Orders may arrive at any time throughout the designated day. You don't have to be in the house to get your shipment, so don't worry. Items are kept cold within a sealed esky with a thermal optimiser and dry ice.
Can I Use Lite n' Easy Services if I Experience a Food Allergy or Intolerance?
Lite n' Easy offers meals without other dairies, gluten, and vegetarian alternatives. The company acknowledges that it cannot assure that all its goods will be devoid of ingredients, including milk, almonds, sesame seeds, eggs, fish, crustaceans, soy, sulphites, and gluten.
Does Lite n' Easy Only Focus on Losing Weight?
While many individuals use Lite n' Easy to reduce their weight and maintain weight, it's also convenient for those who are busy eating nutritious meals without spending a lot of time and energy planning and preparing themselves. 
In addition, Lite n' Easy offers the My Choice line, which is not intended for weight reduction but can assist retirees and older Australians eat healthfully.
Is Lite n' Easy Worth My Money?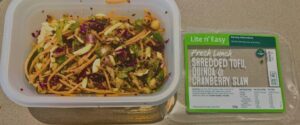 Well, that varies entirely on the type of food service you want. While Lite n' Easy is not precisely inexpensive, you are paying for a service that prides itself on providing the best-quality delicacies to your home and is said to be dependable. Additionally, it could enable you to avoid the stress of preparing and cooking nutritious meals and saving time.
You may make an order as you go and experience a decent feel of if Lite n' Easy cares for you because you're not tied down by a contract or compelled to buy every week. Lite n' Easy may be the weight reduction program you seek if you prefer actual food to meal replacements like weight loss smoothies.