After a long day at work, all you'd want to do is take a nap. However, this is impossible if you have kids — as soon as you lie on your bed, your children will come into the room wanting to hang out with you. If not your kids, your dear fido may join you to steal some cuddles and all the musings of unwinding go down the drain. 
Your partner may also decide to join you in the bed, leaving you, your kids, and your pet scrambling for space. 
There are different big beds available in the market; nevertheless, the largest one is the Alaskan king bed which offers comfortable rest and can fit all your family members. This article reviews the Alaskan King bed and also highlights other options available in the market.
Alaskan King: The Largest Mattress
Various bed sizes have dominated our bedrooms for a long time, like super single, king single, queen, twin XL, twin, and single. King-size beds were considered the largest until the 1960s. 
Currently, there are various options for oversized beds, such as the giant Alaskan king bed, Eastern king, California king, and Texas king. Named after the largest state in the United States, the Alaskan King mattress is the biggest available mattress.  
Dimensions
The Alaskan King is an enormous commercial mattress that has measurements of 108 x108 or 9×9. While this may seem a lot for a mattress, it isn't. 
This mattress is an excellent option for those who want to fit their whole family and pets in a single bed. Additionally, this mattress is perfect for basements and master bedrooms. 
Who Should Purchase the Alaskan King Bed?
Every person has unique sleeping positions and sleeping habits. An enormous mattress can be one of the solutions for partners with different sleeping habits and positions. 
You should consider purchasing the Alaskan King mattress if: 
You and Your Partner Have Different Sleep Schedules
If you're a couple with different sleep and work schedules, you may want to invest in a mattress with minimal partner disturbance to avoid interfering with your partner's schedule. 
A big bed with a large mattress minimises motion transfer from one side of the bed to the other. Therefore, you won't disrupt your partner's sleep when you get out of or in bed.   
Larger/Taller Sized Individual or Couple
A regular king-size bed can only accommodate a single plus-size individual. Therefore, if you and your partner fall under the plus size category, the Alaskan king mattress is a smart option since you'll both need additional room to stretch.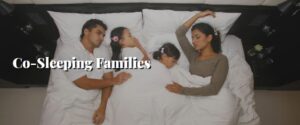 Co-Sleeping Families  
If you and your family often cozy up for movie nights, a large bed is an excellent choice as it gives you and your family room to snuggle. 
The Alaskan Mattress Buying Guide
If you're looking to purchase a big mattress, you should keep a few things in mind since the bed, and its accessories are difficult to find. Here are the things you have to consider before purchasing an Alaskan king bed: 
Bedroom Space
Bedrooms typically contain other furniture besides the bed. Therefore, you should consider your bedroom's dimensions before purchasing an oversized mattress. Ensure there's adequate space for the bed to fit easily. 
Expectations and Needs
The Alaskan King is undoubtedly the largest mattress; however, you might want to ensure it meets your needs and expectations. For that purpose, you should bear in mind the following: 
Sleeping position 

Height 

Number of users
In addition, the bed's unusual size can make it hard to find transport; therefore, ensure the seller takes care of everything before you place your order. 
Budget
Before purchasing an Alaskan king bed, consider the bedding, mattress, and bed frame cost to help you determine if you can afford the purchase.
Other Regular and Oversized Mattress Types at a Glance
So far, we've gone over the Alaskan king bed, from its dimensions to the buying guide. Now, let's go over other mattress types to understand better why the Alaskan mattress is considered the biggest bed in the market. 
Twin Bed 
Also called a bunk bed, this type of bed is ideal for small spaces. Twin beds don't fall under the oversized bed category as they only measure 37 x 75. Twin beds can be set side by side and accommodate two people.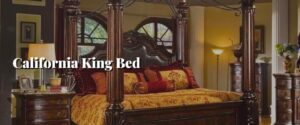 California King Bed
This is the perfect bed for taller individuals as it has adequate space and measures 72 by 84.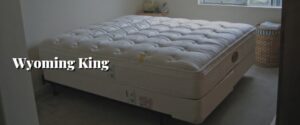 Wyoming King 
This square bed measures 84 by 84 and gives all sleepers 42 inches of personal space, which is 4 inches more than a regular king-size bed. This bed fits well in a bedroom with a width of 14 x 16 feet.
Twin XL 
This bed is longer than a standard twin bed and measures 37 or 38. This bed gives additional room for stretching as one sleeps; however, it's still not a big bed.
Super Single/King Single Bed 
This is the ideal bed for individuals who have a teen who prefers sharing their sleeping space. The King single measures 42 by 80 and is perfect for single people and couples who need additional space to fit their kids.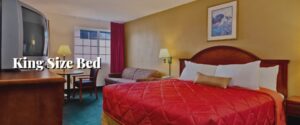 King Size Bed
Also called the Eastern King, the King size bed measures 76 by 89 and provides adequate space for individuals to stretch. Its dimensions make it ideal for individuals and couples whose sleeping positions need additional space. 
Finding this bed can be quite a hassle as most firms manufacture the regular king size.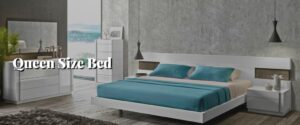 Queen Size Bed
This is the most on-demand bed type for master bedrooms and measures 60 by 80. Queen-size beds are ideal for individuals and couples that aren't too tall. 
Frequently Asked Question
Do Bed Dimensions Differ Depending on the Country?
Yes. Mattress manufacturers offer varying mattress and bed dimensions depending on where you're ordering. Always check the dimensions before placing an order to ensure you purchase what you need.
Do Alaskan King Beds Exist?
Yes, they do; however, they're hard to come by. Nevertheless, you can buy an Alaskan king bed with some research and effort. 
How Many Individuals Does an Alaskan King Fit?
The Alaskan king mattress can comfortably fit four adults or a couple with four or three children depending on their size and age.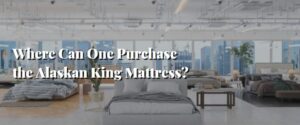 Where Can One Purchase the Alaskan King Mattress?
Many retailers and companies don't sell oversized mattresses and best. You'll need to search for specific companies or retailers who sell king-sized beds or place an order through an online vendor. 
What's the Price of an Alaskan Bed?
The Alaskan mattress is expensive; it can cost anywhere between $2000 and $7000. You can expect the price to be higher if you purchase luxury accessories.
What Size Box Springs Go With Oversized Beds?
Box springs are typically bought with the mattress inside the bed. However, if you still wish to purchase the springs, you can use two regular-sized spring boxes with oversized mattresses.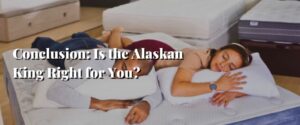 Conclusion: Is the Alaskan King Right for You?
The Alaskan King bed is an excellent choice for individuals with ample space in their bedroom to accommodate it, big families that like snuggling together, and those who can afford the hefty price tag. That said, you should be ready to do all the additional research to find its accessories.