Having an excellent beer on your favourite couch after a tedious day is one of life's simple yet rewarding joys. Nevertheless, you wouldn't want to destroy all your hard work monitoring your food and daily calorie burn by drinking something that might increase your calorie count.
Luckily, there is something for everyone on this list of the lowest-calorie beers in Australia — tried and tested by experts. You may order all the beers in this roundup online, which have less than 115 calories per bottle.
Let's get started!
Beers With the Lowest Calories in Australia?
It is not enough to simply look at the calories in each serving to determine which Australian beer has the fewest calories.
The first obstacle is the low-, medium-, and high-strength issue. A beer's calories decrease in correlation with its alcohol by volume (ABV); however, this is not always the case. And besides, most people don't consider beverages with low ABV as beer.
Then, since there are many bottle sizes, a beer only available in a 330ml bottle can appear to have fewer calories than one only available in a schooner or pint. Stisit mi is only one of the most excellent options if you increase the serving size. Moreover, different regions of Australia may use various drink measures, making it difficult to compare the local pubs directly.
This article lists the calories in several beer sizes, including the regular bottle for the label, the New South Wales schooner (425ml), and the New South Wales pint, to make the process as straightforward as possible (570ml).
Australia's Lowest-Calorie Beer 
James Boag Premium Lite has only 23 calories per 100 millilitres (ml), or 86 calories for every 375-millilitre bottle, making it Australia's lowest-calorie beer. With an alcohol content of only 2.6%, this beer is certainly not as strong as most alcoholic beverages in Australia.
Hahn Superdry 3.5%, another of Australia's lowest-calorie beers, offers only 78 calories per serving since it comes in a smaller 330ml bottle. This is a strong beer, coming in at 3.5% ABV.
On the other hand, Pure Blonde offers 26 calories per 100ml but is more commonly found on taps than the other two, making it a better choice if you'd prefer a pint or schooner over a bottle. One schooner of Pure Blond has only 109 calories, and its pint has only 148. This is another choice of moderate strength, clocking in at 4.2%.
Exactly how weak is the weakest full-strength beer? Hahn Superdry is awarded the lowest calories, with only 30 per 100 ml.
 Toohey's Old is the lightest of the black beers, with 136 calories a bottle, 153 calories a schooner, and 205 calories a pint.
Surprising Facts About Australian Beers 
This article contains several surprises, and you will pick up some interesting information regarding Australian brews. Many Australians, for example, might be astonished to learn that a bottle of Corona has only ten fewer calories than a pint of Pure Blonde.
The difference between Hahn Premium Lite and Hahn 3.5% is an excellent example of the fact that decreased calories do not always equate to lower ABV.
However, contrary to popular belief, beer contains fewer calories than one might imagine. On average, a 175 ml glass of red wine has about 133 calories, higher than most of the beer on this roundup!
However, fewer calories than other drinks do not make it any better for your health.
Pure Blonde Low, Coopers Dry, and Great Northern Original are some of the top low-carb breweries in Australia. While they may not be the healthiest option, these brews provide fewer carbs and calories without sacrificing any of the fantastic flavours you expect from an excellent Australian beer. Look at this list of expert top picks that have stood the test of time.
The Lowest Calorie Beer in Australia
Here is a collection of some of Australia's finest low-carb beers. Undoubtedly, they can correlate with the rise of new eating habits. Each beer from this list has been tried and tested, and the results are in: they're sizzling. 
You don't have to quit all your old habits just because you're trying the ketogenic diet. But always exercise caution if you care about your weight and your cognitive function. Take a look at some of the top picks.
1. Pure Blonde Ultra Low-Carb Lager
Specs 
ABV

: 4.2%

Style

: Lager

Carbs

: 1.4 grams/100ml
Pure Blonde Ultra Low Carb Lager is one of the most excellent low-carb beers because it has a full-strength flavour while remaining light and flavorful. Even though it's widely agreed that the beer isn't as tasty as it once was, many people agree it's still the most excellent low-carb beer out there. It's light and refreshing, with only 1.4 grams of carbs per 100 ml, making it the ideal beverage for a day at the beach.
2. Great Northern Original Lager
Specs 
ABV

: 4.2%

Beer style

: Lager

Carbs

: 1.4 grams/100ml
While Great Northern Original Lager is not the lowest-carb beer in Australia, it's still an excellent option for everyday drinking because of its great taste and lower calorie count than regular lagers. Based on experts' extensive taste testing, this beer has a fruity aroma and a smooth, refreshing taste; it is "easygoing." This beer is a shining example of excellence in Australian brewing.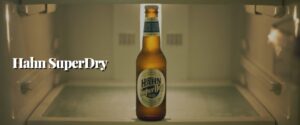 3. Hahn SuperDry
Specs 
ABV

– 3.5%

Calories per 330ml

– 78

Beer style

: Lager
A few years ago, Hahn SuperDry underwent some changes to emerge from Australia's first low-carb beer list. While some critics say it still has problems with consistency, most Aussies have continued to enjoy this beer without a complaint. 
Despite this trend, Hahn SuperDry has earned much credit from experts for blazing the trail for low-carb beers and proving they can produce tasty, refreshing drinks. With 4.6% ABV, it's one of the highest scorers in Australia in terms of alcohol content, yet it has only approximately half the calories of its common equivalents.
4. Coopers Clear
Specs 
ABV

: 4.2%

Beer style

: Lager

Carbs

: 1.0 grams/100ml
Coopers Brewery in Adelaide, Australia, has created a classic low-carb lager for health-conscious beer enthusiasts. Despite its venture into the "diet" zone, Coopers Clear maintains many of the brewer's hallmarks in its aromatic scent, light golden colour, and creamy head. Get together with your pals and enjoy this cool on a sunny afternoon.
5. XXXX Summer Bright Lager
Specs 
ABV

: 4.2%

Beer style

: Lager

Carbs

: 0.8 grams/100ml
The XXXX Summer Bright Lager is the perfect beverage for warm weather. This is among the finest low-carb brews Australia offers, and it's ideal for the warmer months.
Australia's Summer Bright beer is a full-strength lager with a better bright filtration process that brings out its full flavour. With only the highest quality malted barley, pristine water, and no artificial flavours or preservatives, this brew has a crisp taste and subtle hop aroma.
6. Burleigh Bighead No Carb Beer
Specs 
ABV

: 4.2%

Calories

: 88

Beer style

: Lager
This handmade low-carb beer from an Australian brewery, Queensland's Burleigh Brewing Co., has a large head, but its flavour more than makes up for it. It's the only carb-free beer on this list and the pioneering carb-free beer in Australia. 
Despite its delicate appearance, it has a robust flavour thanks to its hops bitterness and overall deliciousness. Remember that just because you're cutting back on carbs doesn't imply you can drink as much alcohol.
7. Carlton Dry
Specs 
ABV

: 4.5%

Beer style

: Lager

Carbs

: 1.9 grams/100ml
Carlton Dry, one of the most excellent low-carb beers, is brewed with high-quality ingredients to replicate a traditional lager's full flavour and power. The label's production required a longer brewing time and the elimination of sugars. It's arguably one of Australia's finest low-carb beers, but the 6.7 g of carbs per bottle disqualifies it from full recommendation.
8. Hahn Ultra Crisp Gluten Free
Specs 
ABV

: 4.2%

Carbs

: 1.4 grams/100ml

Beer style

: Lager
The Hahn brand already has a noticeable Asian feel, so naturally, the brewery would use rice instead of the more common barley and wheat. This process yielded a lager that is 100% gluten-free and perhaps one of Australia's healthiest beers. 
This low-carb beer has a refreshingly crisp and light flavour and won't make you feel too bloated if you sip it in moderation.
9. Steersman Blonde Low-Carb Beer
Specs 
ABV

: 4.2%

Beer style

: Lager
Steersman Blonde Low Carb is rich in flavour, has a high alcohol by volume (ABV), and won't make you feel bloated because it's low in carbohydrates and gluten. You may anticipate a silky mouthfeel, bitterness, and a clean aftertaste.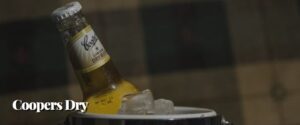 10. Coopers Dry
Specs 
ABV

: 4.2%

Beer style

: Lager

Carbs

: 0.9 grams/100ml
Coopers Dry lives up to its billing as a light, low-carb, finely-filtered beer. The malt used in the brew comes from maltings, contributing to the beer's soft, subtle flavour. It has a light and pleasant citrus taste, hints of lemon and lime, and a floral scent. 
This beer's low malt richness and moderate bitterness make it a good choice for pairing with various dishes, making it a year-round staple for sharing with beer connoisseurs.
11. Iron Jack Lager
Specs 
ABV

: 3.5%

Beer style

: Lager

Calories per 330ml

– 99
Iron Jack is a light, medium-strength lager with a low body and minimal bitterness, making it an easy-drinking beer that will refresh you quickly. Lager yeast fermentation at low temperatures produces the crisp, refreshing flavour that makes this beer ideal for multiple sessions. 
Saaz hops, used sparingly, are visible in the beer's aroma and late flavour attributes, where they contribute richness and create the sense of a bigger brew.
12. James Boag Premium Light  
Specs 
ABV:

2.5%

Beer style

: lager

Calories per 375ml

– 86
Pure Tasmanian water is used to produce James Boags Premium Light, bottled without adding additives. Beer drinkers will enjoy an elegant, full-flavoured alternative to Premium Lager. Beer lower in alcohol content and carbohydrates tends to do well at social gatherings.
13. Hahn Premium Light  
Specs 
ABV

: 2.2%

Beer style

: Lager 

Calories per 375ml

– 90
Hahn Premium Lite is an excellent beverage made with love utilising cutting-edge equipment and only the freshest all-natural ingredients. The result was a success, after all. 
14. Cascade Premium Light 
Specs 
ABV

: 2.6%

Calories per 330ml

– 86
Cascade Premium Lite is produced with roasted barley and pale malt, and aromatic and bittering spices to create a beer with a well-rounded flavour profile and low alcohol content. Full flavour malty lager at lower alcohol content; flowery, herbal hop fragrance carries through. The bitterness provides a crisp, fresh, well-rounded, mildly persistent aftertaste.
15. Iron Jack Crisp 
Specs 
ABV

: 3.5%

Calories per 330ml bottle

– 84
Beers like Iron Jack's Crisp Australian Lager are made with Australia's harsh, hot weather of Australia in mind. The carbohydrates in Crisp Australian Lager are reduced by 30% compared to full and medium-strength beers.
16. Peroni Leggera  
Specs 
ABV:

3.5%

Calories per 330ml

: 92.4
Peroni Nastro Azzurro's big brother, Peroni Leggera, has the same crisp, refreshing flavour without the extra calories. Leggera, on the other hand, is produced to have low carbs and a low alcohol content (3.5% ABV). The same components as Peroni Nastro Azzurro go into making this quality, mid-strength beer.
18. XXXX Gold 
Specs  
ABV

: 3.5%

Calories per 375ml:

109
The crisp, refreshing flavour of Tooheys Extra Dry has won it widespread acclaim. Its clean, dry aftertaste results from a long fermentation that left behind almost little fermentable carbohydrates. Excellent fruity and malty flavours with a smooth midsection and a crisp finish.
The lager's trademark flavour comes from Golden Cluster hops, combined with other premium ingredients to create a beer with a balanced flavour profile and a slight bitterness.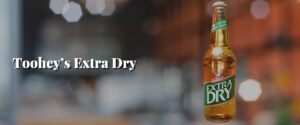 19. Toohey's Extra Dry  
Specs 
ABV:

4.4%

Calories per 375ml bottle

– 122
The crisp, dry flavour of Tooheys Extra Dry is legendary. Its clean, dry taste comes from a lengthy fermentation process that leaves just trace amounts of fermentable carbohydrates—excellent fruity and malty flavours with a smooth mid-palate and a refreshingly crisp finish.
Lager's distinctive flavour comes from Golden Cluster hops, combined with other premium ingredients to create a beer with a balanced flavour profile, a medium body, and a light bitterness.
20. XXXX Dry  
Specs 
ABV:

4.2%

Calories per 330ml

– 111
There is a long and storied history between XXXX and Queensland, dating back more than 140 years. With this new batch of XXXX DRY, you may pass on the best of today's Queensland way of life to the future generation.
The finest Australian barley malted locally is only one example of the high-quality ingredients in every bottle of XXXX DRY made at Milton. To ensure that XXXX DRY has a clean finish, they've added Nelson Sauvin hops, which impart a subtle scent and make the beer incredibly refreshing, especially on scorching days in Queensland.
21. Cascade Bitter 
Specs 
ABV

: 4.4%

Calories per 330ml

– 115
A golden tint and aromas of hay and sweet malt greet the nose of this beer. It has a dry, spritz bitterness on the tongue and is very light. Only on the island of Tasmania can you get beer produced in the authentic Australian style.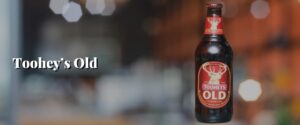 22. Toohey's Old 
Specs 
ABV:

4.4%

Calories per 375ml bottle

– 136
Tooheys Old is a top-fermenting Ale with a robust flavour profile. The beer gets its colour and some hoppiness from black malt. The beer's distinctive fruity Ale-like esters pair harmoniously with the beer's modest hoppiness and coffee.
23. Resch's Draught  
Specs 
ABV:

4.5 %

Calories per 330ml

– 122
Reschs Draught, a delicious golden lager from a beloved New South Wales brewery, is the perfect drink for reminiscing about warmer times in Sydney. If you have a kegerator or other means of dispensing beer and don't need a full keg with your order, you don't need this.
24. Cascade Draught  
Specs 
ABV

: 4.7%

Calories per 330ml

– 125
The Cascade Draught lager beer that is made in Tasmania is trendy. Mount Wellington water, hops from the Derwent Valley, and malt from the Tasmanian barley fields are just some of the ingredients that go into making a pint of Tasmanian beer. 
Brewing beer in the style of Cascade Draught began in 1832, making it one of Australia's oldest beer brands. The Cascade Brewery in Hobart, Tasmania, brews it for the Japanese corporation Asahi Group Holdings.
25. Toohey's New
Specs  
ABV

: 4.6%

Calories per 375ml

– 142
John and James Toohey, two brothers, founded the now-famous brewery they named after themselves in the 1860s. The legacy of their efforts and their recipes endure. A traditional part of any Australian backyard barbecue is a cold bottle of Toohey's New. There are no preservatives or artificial ingredients. It's best served very cold.
26. Byron Bay Lager  
Specs 
ABV

: 4.2%

Calories per 375ml

– 142
Light gold in colour because of the use of only pale malts, this beer has a light, pleasant flavour and a medium body. The Byron Bay Brewery lager, brewed in Byron, goes down easy with a lovely tune and a cold one. A mild and refreshing lager that you may enjoy with ease.
27. One Fifty Lashes Pale Ale  
Specs 
ABV

: 4.2%

Beer Style:

Pale Ale

Calories per 375ml

– 142
James Squire is a great gateway beer for those interested in expanding their beer palate. It's an easy-drinking craft beer that balances off the more robust Stowaway India Pale Ale. 
Cloudy Pale ale made in Australia with malted grain and spices. It has a refreshing scent thanks to the fruity undertones of grapefruit, passionfruit, and citrus.
28. Furphy Original  
Specs 
ABV:

4.4%

Calories per 375ml

– 142
Furphy Refreshing Ale is a well-balanced, fresh brew with hints of fruit flavours. The beer, deep gold and with a slight haze, has a gentle maltiness that is tempered by a sensitive hop taste and ends on a dry, crisp tone.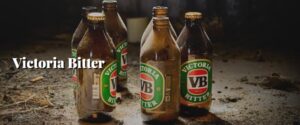 29. Victoria Bitter 
Specs 
ABV

: 4.9%

Calories per 375ml

– 150
Victoria Bitter, the beer with the most significant sales in Australia, is a well-known brand famous for its retro advertisements and exciting backstory. The brewery was located on Victoria Parade; therefore, the beer was called after the street. 
The business's founder, Thomas Aitkin, was a Scottish immigrant. By his death in the late nineteenth century, Aitkin had left his son with a thriving brewing that was gaining popularity across Australia.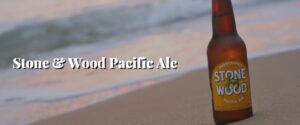 30. Stone & Wood Pacific Ale 
Specs 
ABV

: 4.4%

Calories per 330ml

– 132
Pacific Ale is a cloudy, golden brew with Australian malt, grain, and Galaxy hops to celebrate the Pacific coast. Prominent fruit aromas and a crisp aftertaste result from the dry-hopping process.
31. Coopers Pale Ale 
Specs 
ABV

: 4.5%

Calories per 375ml

– 154
This Pale Ale is fermented in the bottle, keg, or can using only natural ingredients. The unique silt that gives this ale its pleasing foggy appearance is a byproduct of this time-honoured Coopers' brewing process.
When poured, this beer has a thick foam layer and a rich golden hue. Rolling the bottle or can before running releases more of these flavorful contents.
32. Corona Extra  
Specs 
ABV

: 4.5%

Calories per 330ml

– 138
Crisp and flavorful, leaning towards the lighter malt side of the spectrum, with a sweet honey scent and a soft touch of malt. Brewn with only the freshest ingredients, including malted barley, spices, yeast, and purified water.
33. White Rabbit White 
Specs 
ABV

: 4.5%

Calories per 330ml

– 145
White Rabbit White Ale is a traditional, hazy white ale with a hint of bitterness and a light citrus scent. It pays homage to the brewing tradition with originality and creativity by combining unmalted wheat, hops, and subtle hints of juniper berries, coriander, and bitter citrus.
In Conclusion 
Beer has alcohol, a very caloric element; therefore, a standard brew can have as many as 43 kcal per 100 grams. Since there is no alcohol in alcohol-free beer, there are fewer calories. Moreover, several beer manufacturers have made an effort to provide low-calorie beverages. 
All the brews in the low-calorie beer collection comply with the Australian Food Standards, including no more than 19 calories per 100 ml. Brands including NORT, Big Drop, Parc, Athletic Brewing, and many more are available.