When you hear the term "bread," what is the first thought that comes to mind?
Carbs?
There's no need to feel guilty; we would do the same. The carbohydrate content of bread is high.
What if you want to try the ketogenic diet?
Does it imply I can no longer eat pizzas, burritos, and sandwiches? No, you don't have to cut them! Incredible sense of relief!
Don't worry; low-carb, keto-friendly bread is available here in Australia. To get you started on your ketogenic diet, we've compiled a list of some commonly available foods.
Here are 15 Keto Breads to Try in Australia

1. Alpine Lower Carb Breads
Alpine's Lower Carb bread has 7.2g of carbohydrates in every two slices, 78 per cent fewer than the Heart Wholemeal kind. Coles, Woolworths and Alpine are good places to look.
2 Lower Carb Higher Protein Bread by Baker's Life
Dietitians recommend this ALDI Bakers Life low-carb bread since it only has 5 grams of carbohydrates for every two slices. It's also a good source of healthy fats, having just 1.8 grams of saturated fat out of a total of 13.9 grams of fat. Place of Purchase: ALDI

3. Lower Carb Higher Protein Buns
Try these healthy buns by Bakers Life for burgers that won't ruin your keto diet. Carbohydrates account for only 18% of the calories in each bun. Place of Purchase: ALDI

4. Bread Loaf with Sunflower Seeds and Linseeds
This mixed-grain bread offers 4.5 grams of carbohydrates per 100 grams, so it's perfect for spicing up a morning toast. You can get it at Woolworths.
5 Macro Bread Rolls with Linseed and Sunflower Seeds
These rolls are 85% less carbohydrate dense than regular mixed-grain bread per 100g, yet still include a healthy amount of protein and fibre. You can get it at Woolworths.

6. Homestyle Lower Carb Bread from Vitality Bakehouse
Enjoy a low-carbohydrate sandwich any time with the homestyle loaf from Vitality Bakehouse, which only has 3.1 grams of carbs for every two slices.
Place of Purchase: Coles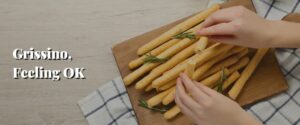 7. Grissino, Feeling OK
These Italian bread come in four different flavours oregano, sesame, plain and rosemary, and each serving has only 4g of carbohydrates. YoKeto is the place to shop.
8. Focaccella, Feeling OK
Despite having 86% fewer carbs than traditional focaccia, Feeling OK, Focaccella has 6.4 grams of carbohydrates per 80 grams. Purchase from Skysies Cakes.
9. Empower Power Wrap
One Empower wrap has only 1.8 grams of carbs, making it the lowest-carb wrap on the market.
Where to Find It: At Health Food Markets and Empower Foods

10. Piada, Feeling OK
Make your low-carb piada wraps with this pre-cooked flatbread by Italians from Feeling OK. There are only 4g of carbohydrates per serving. Purchase from Skysies Cakes.

11. NUCO's Coconut Cassava Wraps
These NUCO Wraps provide a low-carb snack with only 6 grams of carbs per wrap, regardless of whether they are filled with ingredients or eaten plain.
Health food stores, iHerb, and YoKeto, are good places you can purchase them.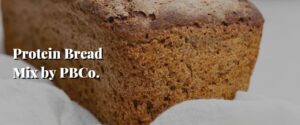 12. Protein Bread Mix by PBCo.
Each serving has only 1.1 grams of carbs and is keto-friendly, thanks to its lack of gluten. Additionally, each package yields a 20-slice loaf that keeps well in your freezer or refrigerator. You can get these PBCo bread at PBCo.

13. PBCo. 6 Seeds Protein Bread Mix.
Freshly made, gluten-free, low-carb bread stuffed with six varieties of seeds and other healthy ingredients without leaving your house. Only 1.3 grams of carbohydrates in each slice!
Available at PBCo.

14. The Real Food Pantry Pre-Mixed Keto Asian Tandoori Wraps
This Tandoori-flavored wrap premix is available at The Real Food Pantry and will spice up your wrap game. What's even better? Only 0.2 grams of carbohydrates are in each wrap!
YoKeto is the place to shop for these wraps

15. The Real Food Pantry For Keto Pizza Mix
Have you ordered pizza yet? This keto pizza foundation mix serves one and yields a little base with only 4g of carbohydrates per serving.
YoKeto stores are the place to shop for this pizza mix
Five Healthy Alternatives for White Flour
On a ketogenic diet, you should avoid eating any kind of wheat flour, including white and whole wheat varieties. The following low-carb substitutes should be on hand for keto cooking and baking:
Almond Flour
Almond flour, made from blanched almonds that have been ground finely, is used in various baked goods.
Coco Earth, The Source Bulk Foods, Wellness Road and Bob's Red Mill are some brands of almond flour.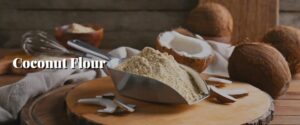 Coconut Flour
Coconut flour is great for a flakier texture because it is lighter and absorbs more moisture than other flours.
Manufacturers include Coco Earth, The Source Bullk Foods, McKenzie's and Niulife.
Flax Meal.
For those on the ketogenic diet, ground flaxseeds (flax meal) can stand in for flour and, in some cases, even eggs. If you're looking for a healthy snack, try flaxseed crackers.
Manufacturers: Wellness Road, Bob's Red Mill and Macro.
Psyllium Husk
You can employ psyllium husk to make your keto baked goods puffier and more cohesive.
Brands include Wellness Road, Lotus and Macro, and Lotus from The Source Bulk Foods.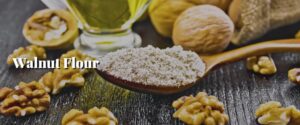 Walnut Flour
Walnut flour may create low-carb and sugar-free versions of traditional breakfast foods like pancakes, muffins and bread. Because of its crumbly consistency, it makes great breading.
Reviews for Alternative Keto Breads
Sola's Sweet and Buttery Breads
The ideal keto bread should taste buttery and sweet, and SOLA has both qualities covered. The 4g of protein plus 1g of sugar alcohol in each slice of this bread cancel out the 7g of total carbs, leaving just 2g of net carbs. (That adds up if you cook sandwiches or French toast, so be mindful.)
We also enjoy that the bread's mild sweetness mimics traditional white bread, so it goes perfectly with savoury and sweet toppings. You can toast it, then spread jam on top or build a grilled cheese sandwich with two slices.
What this bread lacks that traditional bread does is bulk. These pieces are much less substantial and tiny than the others. The thick slices ensure each bite is filled with soft, fresh bread.
Superior SourdoughCompany, Great Low Carb, 16-Ounce Loaf of Sourdough Bread
Great Lower Carb Bread Co. has made it possible to enjoy sourdough on a ketogenic diet without sacrificing taste or texture.
This sourdough bread is excellent for a ketogenic diet because it offers only 8 grams of carbs per slice, 7g of fibre and protein, and 3g of fat. It tastes great as well!
Perfect for more nutritious toasts and sandwiches due to its airy, slightly dense structure and subtle sourdough taste. It also cooks up well in a pan with a pat of butter.
Top-Rated Low-Carb Seeded Bread with Lots of Fiber and No Sugar
Another great option that won't ruin your keto diet is the Carbonaut Seeded Bread if you're willing to be more flexible with the ingredients.
Although it does include wheat protein and flour, the other ingredients, such as flax meal, psyllium husk, bamboo fibre and resistant potato starch, all work together to keep one's blood sugar stable and gut health in check.
You can make hearty, delicious sandwiches with this bread since each slice offers 8g of carbs and 6g of fibre.

Top 10 Keto Frozen Desserts for 2023
You can swap your regular sandwich wrap for this multigrain, low-carb tortilla. They are soft and malleable, so they won't crumble as easily as tortillas made from corn or flour.
Also, you can choose from several different flavours to find the perfect complement to your lunchtime preferences. You can stick with the tried-and-true multigrain or try something new, like pico de Gallo, spinach or three chillies for some serious heat.
It's a good size, too. Each tortilla can carry enough filling for a burrito or taco filled with protein, vegetables, and other ingredients.
The Top Keto-Friendly Subscription Boxes
Whether you're in the mood for a BLT or some simple buttered toast, this keto bread will satisfy your hunger with its crunch and nutritional components. There are hemp hearts, chia, sunflower, pumpkin, flaxseeds, chia, pumpkin and pecans in every bite.
The arrow roots, potato flours, almond butter, and honey in the airy slices provide a flavour profile with just the right amount of salt and sweetness to complement various dishes.
Where does it lack?
What it is you wish to steer clear of. The bread has no ears of wheat, grains, or synthetic additives. In addition, there are only 8g of carbs in each serving.
Superb Bread MixScotty's Zero Carb Bread Mix for Everyday Keto Baking
Do you enjoy baking homemade fresh bread in the oven but lack the patience or expertise to start from scratch?
Try this popular baking mix to make dinner rolls, pizza dough, bread and keto muffins that are suitable for the ketogenic diet. You only need water, olive oil, dried yeast and time to let the dough rise.
The kosher, non-GMO, gluten-free, nut-free blend will produce the highest quality result. Pillowy bread which tastes and smells much like a bakery's, will greet you when you open your oven door, but without the dietary problems, such as additional carbs, that you'd find with store-bought bread.
Best Bagel ThinSlim Foods Low-Carb Bagels
You might not immediately associate bagels with the ketogenic diet, but ThinSlim Foods has a delicious option that will surprise you.
Since they aren't made with the common ingredients—almonds, coconuts or flaxseeds—that render keto bread moist and heavy, these bagels may be denser than those from your favourite bagel shop, but they're still pretty darn tasty.
Chicory roots, wheat starch and oat fibre, are some of the non-GMO components that make them airy and fluffy.
The bagels bake up nicely, are great for spreading anything from cream and cheeses to fruit jams, and spread smoked salmon and butter.
Coles Burgen Ketogenic Lower Carb Bread, Higher Protein, Low Carbs, Sunflower, and Linseed (600g) Loaf.
Burgen Lower Carb Loaf is the latest keto alternative, garnering a lot of positive buzz from keto dieters around.
Two slices of this bread contain just 2.5g of carbohydrates, 85 per cent fewer than conventional sliced bread. In addition to being acceptable for vegans, this rating indicates it's the lowest-carb bread currently available in Australian stores.
Burgen's low in carbohydrates bread recipe replaces a large portion of the wheat flour with sunflower seeds and linseeds, each accounting for 11 per cent of the formula. The main ingredients in the bread are protein isolate, wheat fibre and gluten and soy.
Many reviewers praised this bread's light texture and moist interior, but a few mentioned experiencing gastrointestinal distress after eating it due to its higher fibre content.
Low-Carb High-Protein Loaf (500g) by Coles.
Coles just started selling their low-carb bread brand, which is a serious contender in the low-carb bread market. This is an excellent digestive aid due to its higher content in fibre, omega-3 oils and fat content, and high protein content (21.4g).
There is now a new, low-carb option available from the Coles bakery. For about $3.50, you may choose a White sandwich or Toast Loaf with 50% fewer carbs from the Coles bakery.
Leaner Loaf of Bread from Alpine(600g)
Another good low-carb alternative that is easy to get in Coles shops is Alpine Low Carbohydrates bread. If you try to stick to a diet that allows you no more than 20 grams of carbohydrates daily, the 7.2 grams-per-serving figure in two bread slices might be a bit high.
While the Alpine leaner, low-carb loaf does include soy seeds, nuts and gluten, it has a reduced sodium level and is suitable for vegans.
Alpine Wholemeal Lower Carb and Alpine Lower Carb Plain bread, retail at $7.10 a loaf, are also available at Coles.
Low-Carb Bread by Herman Brot. (600 grams)
The number of low-carb options at Coles has expanded significantly recently. You can get Herman Brot Whole Protein Bread, Herman Brot Low Carbohydrates Buns, and Herman Brot Lower Carb Bread.
With only 5g of carbs per serving, Lower Carbohydrate Bread is an excellent option for those looking for a bread substitute. It has a lot of fats and protein, too. The carb count in the buns is 7.7g, but the rest of the ingredients are the same.
700g Loaf of Helga's 50% Lower Carb Wholemeal & Seed Bread.
For the roughly 30% of Australians who regularly buy at Coles, Helga's Lower Carb bread is a convenient option. Helga's Lower Carb bread is 30% lower in carbohydrates than regular bread. You can also find it in Harris Farm Markets IGA and Woolworths.
What makes this loaf of bread special compared to others? Helga's Low-Carb Seed and Wholemeal get their lower-carb count from a seed blend and higher-protein content from soy flour and wheat gluten.
This result in flavorful nutty bread with a texture not dissimilar to the loaves of bread we are familiar with. You'll feel satisfied for longer because of its low glycemic index and lack of preservatives.
Soy & Sesame are two alternative flavours that have similar nutritional profiles. However, this bread is the least "keto-friendly" on the list due to its substantially greater carb content.
It's not sufficiently low to fit under the keto diet's stringent carb limit like many other 'reduced carb' choices that are entering the mainstream. Before you can choose your toppings, eating only two slices of Melgas bread will likely take up your daily carbohydrate limit.
However, this insinuates that Helga's bread is much more similar to the standard bread compared to the others. Helga's Lower Carb Wholemeal and whole grain bread is a delicious low-carb and high-protein substitute for regular bread if you aren't trying to get into ketosis.
Mega Lower-Carb Bread (500g) with Sunflower and Linseed Seeds
This sunflower and linseed seed mixture has the lowest amount of carbohydrates (3.6g for every serving) and the highest amounts of protein (about 21.4 grams) and fat (15.9g) compared to the others listed here.
Ketosis requires a diet high in unsaturated fats, so cutting carbs is only part of the equation. This bread, with nearly 16gof fat in every serving, should help you easily reach your daily fat requirements.
If you want to increase your bread's fat content or want to increase your protein intake, this is a great choice.
Microwavable Low-Carb Rolls with Flaxseed, Chia Seed, and Flaxseed (320g)
Woolworth's Macro assortment also includes bread rolls if you prefer those to slices of bread. The macro count and other nutritional details of the bread rolls are identical to those of the loaf form; however, they come in the more convenient form of standard hamburger buns.
The price of one loaf and a pack of four rolls are similar. However, the bread is better value because it weighs 500 grams, while the rolls weigh only 320 grams.
There's a 33% decrease in bread quantity priced the same! This Woollies option is excellent if you're hosting a barbecue or a burger chill date for the family and want to serve keto-friendly buns.
English Muffins with Linseed and Sunflower Seeds by Macro (420 grams)
These low-carb English muffins are a new introduction to the Australian market and are another variation of the classic Woolworth's sunflower and linseed recipes.
These muffins are about the same size as regular bread rolls but contain twice as many carbohydrates. If you absolutely must have an English muffin, the Macro variety has 45% fewer calories than the standard.
Baker's Life Reduced Carbohydrate (85%) (600g).
Since it was among the first reduced-carb loaves of bread available, Baker's Life 85 per cent Lower Calorie bread remains a prevalent option for keto dieters (though its popularity means it might continually be out of stock). Low in carbs (5g for every serving) and high in protein and fat (also crucial) for those following a ketogenic diet.
The high cholesterol content and the inclusion of seeds in the loaves make for a very filling meal. If you're not eating many other protein-rich foods, this bread may be too high in protein for your needs on the ketogenic diet.
This item contains a fair amount of seeds and, in addition, gluten seeds and soy. This could be a problem for those with sensitivity to or an aversion to wheat or soy.
Macronutrient- content for every serving (Two Slices or70g)
This Verdini bread may be the best option. Perhaps this is why it's called "keto bread" instead of just "low-carb bread" like the others. This bread, which has a carbohydrate level of fewer than 5g for every serving and high-fat content, should be a welcome addition to any ketogenic diet.
This nutritious choice also lacks gluten, soy, additives, and nitrates. Instead of whole grain wheat, it uses banana, konjac, and hempseeds or linseeds.
The drawback? It's anything from twice as expensive as the next most costly type of bread here. If you want the best and have food allergies, you need to accommodate it, as it may be worthwhile.
Low-Carb Bread by Herman Bros. (600 grams)
Herman Brot's loaf has a good macronutrient composition, with 5g of carbohydrates for every serving and a substantial fat and protein content. However, its high price tag sets it apart from the competition.
Reviews have indicated that this option has a different nutty or seedy flavour than the rest of the lower-carb alternatives. Thus, if you don't like that flavour or texture, this more traditional bread is worth the additional money.
Classic Almond Bread, No Grain Additives (700g)
This smooth-grained bread is the lowest-carb bread in Australia, with just 2g of carbohydrates for every two-slice meal.
This "clean" meal resembles a keto-friendly homemade bread loaf using coconut and almond flour. It has no additives or starchy flour and lacks gluten, grains, and soy.
If you want to reduce your carb count while baking your bread, No Grainer might deserve the extra money as opposed to low-carb loaves sold at supermarkets like Coles and Woolworths.
The carbohydrate content of a two-slice serving of the Hemp Seeded Bun is 2.3g, whereas that of the Mixed Seed Rosemary and Olive varieties is 2.2 g.
This keto-friendly bread is available online and at No Grainer retailers nationwide.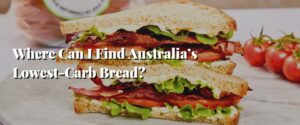 Where Can I Find Australia's Lowest-Carb Bread?
No Grain Standard Almond Loaf has the fewest carbohydrates per serving (2.2 g for two slices, or 68 g total) of all the bread loaves discussed here. You can buy No Grainer loaves of bread from any No Grainer retailer or order them directly from the company's website.
Burgen's new 85 per cent Lower Carb Higher Protein Linseed and Sunflower Loaf comes in second with 2.5 g protein for every slice. Finding this type of bread is a lot less hassle now that it's available at Woolworths and Coles.
Australia's Lower-Carbohydrates Keto Bread Mixes
If unsatisfied with the premade lower-carbohydrate bread, consider purchasing a keto mix. You can store these in your cupboard for a long time, and they are simple to make.
Since most gluten-free bread contains a lot of carbs, it's great that some of the low-carb mixes offer a legitimate free-of-gluten and keto diet bread solution for Coeliac eaters and gluten-intolerant.
Gluten-free, high-fibre Sukrin bread (two grams of sugar per slice).
Normal (2.2g for every serving) and seeded varieties (2.5g for every serving) of PBCo Protein Bread Mix.
Mad Creations' Keto Sandwiches Bread Mixes (1.16grams carbohydrates for every serving)
Australian lupin bread with turmeric and four seeds from The Real Food Pantry.
Keto Almonds Flour White Bread from Monday Food Co. (just 1.6g of carbohydrates per slice)
English Muffin Bread (0.6g carbohydrates per serving): Get your Yam Bread in a Mug!
Snaxx Bread Mix (per serving, 1.8g of carbohydrates).
Key ingredients for keto bread
Carb Count
The number of carbohydrates should be one of your top priorities. Carbohydrates must account for no more than ten per cent of the calories you consume daily on the ketogenic diet. The benefits of keto-friendly bread extend beyond individuals on the ketogenic diet.
Macros
Protein and fat should be present in reasonable amounts in genuine keto bread. Despite the importance of the carb level, choosing a keto bread high in fat and protein is more beneficial because these are the key nutrients that can make you feel full for longer.
Ingredients
Avoid wheat-based products and look for alternatives, including coconut, almond flour, butter, and eggs. If you are gluten intolerant, you can safely consume wheat. Bread is low in artificial ingredients and preservatives. Fewer ingredients equal better results.
FAQ
What Exactly is Keto Bread?
While a precise definition eludes us, keto bread is simply bread with a lower carbohydrate count. When buying pre-made bread, it might be challenging to locate options that are both keto-friendly and free of grains with gluten and wheat. Loaves of bread made from wheat flour are OK on the ketogenic diet if you are not gluten intolerant.
Is Keto Bread Gluten-Free?
This is only sometimes the case. Common ingredients in gluten-free loaves are tapioca starch, rice flour and oat flour. If you're watching your carb intake, check the bread's nutrition label before buying.
How Long Can You Keep Keto Bread?
Many keto breads fare best when stored in the fridge or freezer, although this varies depending on the kind of bread and the number of preservatives it contains. Bread labels typically include advice on how best to keep the product fresh. If you want the best possible flavour, do it exactly as written.
How Many Carbs Are There in a Slice of Regular Bread?
Per 100 grams, white bread has 49 grams of carbohydrates.
On a Keto Diet, How Many Carbohydrates Can I Consume Daily?
The typical macronutrient breakdown of a ketogenic diet is 5-10% carbs, 20-25% protein, and 70-75% fat. This equates to 20-50 grams of carbohydrates daily.
In What Way Do I Determine My Net Carb Intake?
Total carbohydrates minus fibre equals net carbohydrates. Since the digestive system doesn't process fibre, it doesn't factor in.
Where Can I Find Low-Carb Alternatives to Bread?
Wraps and buns made from vegetables are a healthy alternative to sliced bread for sandwiches and burgers.
You can use lettuce to make a wrap or substitute eggplant, tomatoes or cauliflower for a traditional bun. Cloud bread and keto wraps are two examples of keto-friendly bread options. You may make your low-carb bread by baking it with almond or coconut flour.
From what do we make Keto bread?
Low-carb seeds like linseed and hemp seeds are commonplace in keto bread. Bread marketed as low-carb often contains soy ingredients and gluten (wheat protein); some even contain wheat fibre.
Keto bread, both homemade and from a mix, typically uses coconut and almond flour to replace traditional wheat flour. Adding eggs gives it a more moist feel than ordinary bread.
For texture in my lower-carb naan pieces of bread, I use psyllium husk and coconut flour, both of which are gluten-free. Keto loaves that are darker in colour rely more on ground seeds like flax meal or chia to replace the flour.