Your stomach rumbles every day around 3 o'clock, letting you know you need a snack. Grabbing a bag of chips from a vending machine is quick and easy, but it will only do your health favours in the long run. That's why it's so important to choose nutritious snacks that are low in calories.
Dietitians agree that snacking might be beneficial to your health. You may control your hunger and feel more in control of your eating habits by eating a diet rich in fibre, protein, and healthy fats before each meal. According to health experts, a healthy snack should have no more than 5 grams of fibre, 10 grams of protein, and 200 calories.
This roundup has included the best low-calorie snacks you may incorporate into your diet regularly. Most have fewer than 250 calories and are packed with nourishing nutrients that make for a healthy, pleasant mouthful.
Best Low-Calorie Snacks From Woolworths, Nutritionist-Approved
Snackers spend lots of time around Woolworths looking for a snack that won't put them over their calorie limit.
Having a few reliable snack options can help you avoid falling off the wagon while trying to watch your calorie intake.
Fresh food munchies like small carrot sticks, cucumbers, or apples are better for you than a container of chips or a chocolate bar because they have fewer calories. However, people often feel that they are out of options. Lucky for you, this post has discovered several nutritious and delicious Woolies snacks that are also low in calories.
Here are some top recommendations for low-calorie snacks, from fewest to most.

1. Qukes
Benefits
Organic
Perfect for weight management
Pocket-friendly
Downsides
Needs a supplement
Qukes, or Baby cucumbers, are a great source of soluble fibre, low in calories, and contain a lot of water.
Therefore, these will be helpful if you're trying to lose weight by watching your calorie intake. Baby cucumbers can help maintain a healthy blood sugar level.
This can still be a low-calorie snack, even if you add some high-quality hummus to spice things up.

2. Just Veg. Carrot Sticks
Benefits
Organic
Pocket-friendly
Nutrient-dense
Downsides
Some people take carrots as rabbit food
In keeping with the trend toward fresh, whole foods, here are some carrot sticks, a serving of which has only 20 calories.
Cucumbers are another low-cal option because they may be eaten with hummus or cottage cheese.
Carrots are an excellent vitamin A, beta-carotene, and dietary fibre source. Most people enjoy eating carrots because of the health benefits they provide.
They may aid in slimming down, managing blood sugar, and boosting the immune system. Carrots are good for your eyes, skin, and heart; eating them is recommended.
Carrots are the most unassuming of all superfoods.

3. Seaweed Nori
Benefits
Lowest-calorie snack
Nutrient-dense
Great source of iodine
Downsides
Not overly filling
Seaweed has only 30 calories per serving, making it the least caloric of all packaged snacks.
Some people find that the flavour and texture are exactly what they need to curb their appetite while on the road.
Additionally, iodine, often deficient in our diets, can be abundant in seaweed. Iodine is essential for proper thyroid and metabolic function.
Fibre, good fats, and antioxidants can all be found in seaweed. Thus, a low-calorie snack that is also rich in nutrients!
4. Pilpel Hummus
Benefits
Great source of protein and healthy fats
Rich in fibre
low in GI
Readily accessible
Downsides
Should be taken in moderation
Easy to overconsume
Baby cucumbers and carrot sticks dipped in hummus make a great low-calorie snack.
Pilpel or Nuffin can be purchased in tubs or make your own. If you can manage yourself, you can keep your caloric intake to just 55 kcal.
If you want to avoid eating considerably more than planned, measure out your serving size of dip before you start snacking. This is particularly relevant if you eat mindlessly while working or watching television.

5. Umami Edamame
Benefits
High in protein
Low carb
Versatile
Downsides
We need to be prepared
Edamame has a flavour similar to butter, and when combined with a trace amount of sea salt, it may be transformed into a delectable and satiating snack.
Edamame, a type of soybean, has just below 62 calories per serving and is low in carbohydrates. They are an excellent source of protein for vegetarians and vegans.
They're a great go-to for satisfying your cravings for sweet or savoury snacks. The following are some suggestions:
Prepare edamame by mixing in some rice vinegar and salt.
Roast edamame for ten minutes in a skillet after mixing with the olive oil, soy sauce, and spices such as smoked sumac, paprika, and cumin.
Microwave edamame for one minute, then stirs in sesame seeds and soy sauce.
A teaspoon of coconut sugar and a pinch of flaky sea salt can be added to warmed edamame.
Remember that adding seasonings to your edamame beans can boost the number of calories they contain.

6. Dark Chocolate Cakes
Benefits
Good pick for a sweet fix
Convenient
Downsides
Not nutrient-dense
These Chocolate Cakes are a terrific option if you're in the mood for something sweet.
With only 69 calories for a serving size of four rice cakes, these are a great way to satisfy a sweet tooth without overdoing it around 3 p.m.
They aren't the healthiest choice, but they're easy to carry around, delicious, and have decent ingredients for a wrapped snack.

7. Sirena Tuna
Benefits
Nutrient-dense
Low in carb
Cheap and Convenient
Downsides
It can be a bit smelly for workplaces
You've come to the right place if you need a diet-friendly snack that is filling and low in calories.
One serving of tuna in springwater has only 76 calories and 4 grams of carbohydrates. With enough, you won't go hungry, and your energy won't dip. It's also rich in healthy omega-3 fatty acids.
Avoid canned tuna in oil or with added flavourings, as this is the recommendation of food experts. Flavoured variants are often higher in calories and contain a few questionable substances. Avoid transporting oil if possible, as this might cause the oil to oxidise due to exposure to heat or other environmental changes.
8. Macro Popcorn
Benefits
Great swap for chips
It has a salty flavour and crunchy texture
Downsides
Not rich in nutrients
The crisp, salty flavour of air-popped popcorn makes it a convenient, low-calorie snack.
Popcorn may be a good choice if you're watching your calorie intake, but it won't do a little to keep you full and energised.
There are better choices than this if you need something to eat to keep from getting hungry while you work. Select one that is higher in both protein and fat.
However, this is one of the best options for a munch during the film.
9. Yo Pro Strawberry
Benefits
No artificial sweeteners and added sugar
Great source of protein
Downsides
Not great for people who want a dairy-free diet
Excess waste
These products are fantastic protein-packed on-the-go snacks. You may eat one of these yoghurt bags without feeling guilty because it has 88kcal.
Most people appreciate that they come without artificial sweeteners or added sugar. Black carrot, strawberry puree, blackcurrant concentrate, and stevia extract contribute to the drink's sugary flavour.
Single-serve tubs and bigger 700g containers of YoPro are in the market. If you want to reduce waste, the container is the way to go because you can split it.
10. Edgell Snack
Benefits
Great source of fibre
Plant-based protein
Pocket-friendly
Downsides
You will need a spoon
With only 98 calories per serving, the Edgell Snack is a convenient and healthy snack option. These are a good source of fibre and protein, aiding weight maintenance and boosting energy.
The carbs in black beans are taken in slowly, so they won't cause a rapid increase in blood sugar levels.
Micronutrients like folate, iron, and thiamin are also abundant in them. The corn adds a pleasant sweetness and a healthy dose of magnesium and vitamin C.
11. Brancourts Cottage
Benefits
Rich in protein
Low carb
Full of micronutrients
Downsides
Not a great option for dairy-intolerant or vegans
Not eaten alone
Since cottage cheese adds a nice flavour, it can be the best bet for people who find carrot sticks boring. Each serving has only 98 calories.
This is a fantastic choice if you want to increase your protein intake without significantly increasing your calorie intake.
Cottage cheese is a great option for those who want to increase their protein consumption but are vegetarian or trying to achieve a specific body transformation goal.
However, only those with a dairy tolerance should try this.
12. Happy Snack
Benefits
A perfect alternative for chips
Salty and crunchy texture
Not easy to overindulge in
Downside
Has canola oil
This is your best bet if you want a savoury treat that will leave you wanting more. Moreover, Happy Snack is seasoned with only a touch of salt.
These are fantastic alternatives to potato chips because they provide the same gratifying crunch but don't have the same calories.
It is also challenging to overindulge in roasted chickpeas because eating too many of them can leave the mouth feeling a little dry.
13. Lindt Excellence
Benefits
High-end ingredients
Bitter enough, perfect for portion control
Pocket-friendly
Downside
Some may find it too bitter
Not filling
This might not be your first choice if you have a sweet appetite, but you might improve it by increasing the cocoa content so you would only want to eat part of the piece. This is so since cutting back on sugar means you'll also be cutting back on calories.
There are fewer than half as many calories in Lindt Excellence as in Lindt Excellence 85% Cocoa Block. In addition, milk chocolate is more likely to be consumed than dark chocolate.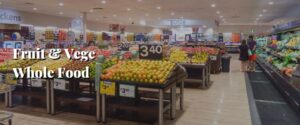 14. Fruit & Vege Whole Food
Benefits
It doesn't comprise dates or nuts
A minimal amount of whole-food ingredients
Perfect sweet fix
Downsides
Easy to overindulge
Dates and nuts are common ingredients in raw energy balls, which can significantly increase the calorie count. However, the Wholefood Balls begin with an apple blend and a sunflower seed.
This one has fewer calories and fewer carbohydrates than other sugary snack options.
You may also find it surprising that only five healthy components are used in their preparation. They're also safe for people with nut allergies because they don't contain any nuts.
A good rule of thumb is three balls per serving. Gather the three balls and store the pack. Do not let yourself become tempted to overeat by sitting with the container.

15. Woolworths Snack
Benefit
Nutrient-dense
Perfect sweet fix
Downsides
Comprises of sunflower and cottonseed oil
It has preservatives and sugar
Nuts and seeds have a high-calorie content because of the beneficial fats they contain. The 137kcal per serving of Pot Super snack is decent.
In most cases, it's more cost-effective and convenient to make your trail mix at home, where you may customise the proportions of each ingredient to your liking.
Although these are low in calories compared to other snack options, consumers should be aware that they contain cottonseed oil, sugar, sunflower oil, and preservatives before making them a regular addition to their diet.
16. Fancy Plants Vanilla
Benefits
Great source of fat
Very filling
Prebiotic fibre-rich
Downsides
It has natural flavours and sugar
The Vanilla Chia Pods are a satisfying on-the-go snack.
The 150g serving size is more than plenty, and the high fat and fibre content will keep you full for hours.
Chia puddings, like trail mix, are simple to create at home and can be made ahead of time. But if you need more time or are otherwise preoccupied and hungry, this is an excellent choice.
Other Low-Calorie Snacks
While the above 17 low-calorie snacks are the top-rated healthy snacks in Australia, there are more options you can explore.
Here are other options at your disposal. Healthy snacks, high in fibre and protein, will help you consume fewer calories overall and enhance your sense of fullness throughout the day.
17. Veggies and Hummus
Eating more vegetables has been linked to a decrease in the risk of numerous chronic diseases, including heart disease. Even now, few of us consume enough greens.
Note that a protein source, including hummus (a dip prepared from chickpeas, olive oil, salt, tahini, and lemon juice), goes particularly well with veggies.
Snacking on protein-rich hummus alongside low-calorie, fiber-rich vegetables like radishes, celery, broccoli, or bell peppers is a great way to avoid overeating between meals.

18. Apple Slices
Apples are a satisfying and healthful snack, but they take on a new level when combined with natural peanut butter.
Protein, abundant in peanut butter, is the most satiating of the three macronutrients (carbohydrates and fat). Studies have shown that including peanut butter in your diet will curb cravings and keep you at a healthy weight.
Pick natural peanut butter with only peanuts and salt listed as ingredients, and stick to the suggested serving size of 2 tablespoons, or 32 grams daily, to keep your calorie intake in check.
19. Coconut Chips
Coconut chips are a great alternative to potato chips because they are tasty and packed in healthy fats and fibre.
Coconut chips can be found online or at home in stores.
Large, unsweetened coconut flakes can be roasted in the oven for up to nine minutes at 300°F by tossing them with heated coconut oil.
Before baking, give the flakes a savoury spin by tossing them with salt and vinegar or a sweet one with cinnamon and honey.

20. Hard-Boiled Eggs
There's a good reason eggs are often called "nature's multivitamin." Even though it only has 78 calories, one large hard-boiled egg is a great source of vitamin A, Vitamin B12, phosphorus, healthy fats, selenium, and over six satisfying grams of protein.
You can take hard-boiled eggs with you on the go, and they'll go well with other nutritious foods like veggies, nuts, fruits, and cheese.
21. Homemade Energy Balls
These nutritional components, including almonds, coconut, oats, and dried fruit,t are compacted into bite-sized balls. Snacking on protein and fibre-rich energy balls can keep you on schedule with your healthy eating plan.
The following ingredients can be pulsed in a food processor to create homemade energy balls:
Cashews: 1/4 cup, or 32 grams
Almonds: 3/4 cup, or 107 grams
Dates: 1 1/2 cups, or 240 grams
Shredded: 1/3 cup, or 30 grams
Unsweetened coconut
Coconut oil: one tablespoon or 15 ml
Cocoa powder: 1/4 cup, or 16 grams
The mixture can be rolled into balls and kept in the fridge for a quick and healthy snack. Although an energy ball's exact number of calories can vary widely based on size and composition, a safe estimate would be 100.
22. Greek Yogurt With Berries
Greek yoghurt has a high protein content and is a good source of essential minerals like magnesium, calcium, and potassium. On the other hand, berries are an excellent source of both fibre and antioxidants that fight off that can help keep your cells healthy.
To satisfy your sweet tooth and provide your body with the nutrients it needs, try covering plain Greek yoghurt with the strawberries of your choice.
The 180 calories in half a cup, or 70 grams, of blueberries on top of a seven-ounce, or 200-gram, case of plain Greek yoghurt.
23. Banana With Nut Butter
Bananas with a spread of peanut, almond, or cashew butter are delicious and satisfying snacks.
Adding nut butter to bananas increases the protein and fibre in your food, making it last longer.
For a satiating snack with just 280 calories, try chopping a small banana and spreading the pieces with two tablespoons of almond butter.
24. Toasted Pumpkin Seeds
Pumpkin seeds are a great source of minerals like magnesium, protein, potassium, copper, zinc, and manganese. These ingredients are necessary for maintaining healthy and strong bones.
If you want to make toasted pumpkin seeds at home, toss raw ones with pepper, olive oil, and salt, then bake them at 300 degrees Fahrenheit (150 degrees Celsius) for 40 to 50, stirring them about every ten minutes. There are 143 calories in a 1/2 cup portion.
25. Figs Stuffed
Goat cheese's saltiness complements the sweetness and texture of figs. The blend of goat cheese, which is rich in protein, and figs, which are rich in fibre, is particularly potent.
This delicious appetiser is made by placing a dollop of goat cheese on top of fresh, halved figs and then dressing them with vinegar and olive oil. Adding the goat cheese, the total calorie count for one large fig is 150.
26. Plantain Chips & Guacamole
Plantains resemble bananas but are starchier and more flavourless. They are delicious when cut and cooked and can be used instead of potato chips.
The plantains and avocado salsa, a dip made from avocados, onions, salt, lime juice, and various herbs, are a healthy combination since they both contain a wealth of fibre and other nutrients.
27. Protein Smoothies
Vegetables, fruits, and lean proteins can all be easily included in your daily diet by blending them into a smoothie.
Blend a serving of kale or another leafy green with a cup of frozen berries, a scoop of protein powder (whey, pea, or hemp), and a glass of your preferred beverage (nut milk, water, etc.) for a protein-packed, nutrient-rich smoothie.
Smoothies can be even healthier by including nut butter, coconut, cacao nibs, chia, and flax seeds. The calorie count will change dramatically depending on the ingredients you use.
Berries, Greens, and protein powder are the best items to make low-calorie smoothies. High-calorie additives such as nut butter and coconut should be avoided.
28. Ants on a Log
If you're hungry, try the classic sweet and savoury snack, "ants on a log," which consists of celery sticks covered in peanut butter and sprinkled with raisins.
Peanut butter adds a plant-based protein source to this already satiating snack of celery and raisins.
29. Chicken Salad
Chicken salad is a versatile dish that can be eaten for breakfast, lunch, or dinner. Mayonnaise or avocado mashed avocados are used as the base, and then chopped herbs and vegetables like parsley, scallions, and celery can be added.
Try spreading this mixture on some cucumber slices for a full snack that's low in calories and fibre. There are 228 calories in a serving size of 1/4 cup, or 58 grams, of chicken salad mixed with mayonnaise and half a sliced cucumber, or 118 grams.
30. Kale Chips
There is little doubt that kale is an excellent source of nutrients like minerals, fibre, vitamins, and antioxidants. But the raw kale flavour may not be for everyone.
Kale chips are a healthy and convenient snack made by baking fresh kale pieces in a 275°F (135°C) oven for 20 minutes after tossing them with salt, olive oil, and pepper. About 122 calories can be found in a single serving of kale chips that weighs one ounce, or 28 grams.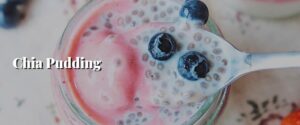 31. Chia Pudding
Tiny black seeds, known as chia, contain nutrients like omega-3 fatty acids, fibre, calcium, protein, and magnesium. They form a gelatinous mass that can help you feel full between meals when combined with water.
Combine the following in a bowl to make chia pudding:
Chia seeds – 1/2 cup, or 60 grams
Nut milk – 1 1/2 cups, or 375 ml
Vanilla extract -1 teaspoon
Maple syrup -1 tablespoon, or 15ml
Keep the mix in the fridge overnight for a healthy snack, and top it with berries, seeds, nut butter, or coconut. Depending on the specific recipe, a single serving of homemade chia pudding can range in calorie content from 200 to 400 per cup.

31. Strawberries
Juicy strawberries and handmade coconut whipped cream are a delicious and nutritious way to sate your sweet tooth when you need something sweet.
Making coconut cream is as easy as whipping a can of cooled coconut milk in a stand mixer until stiff peaks form. You can add vanilla essence or a touch of maple sugar to the whipped cream to give it some flavour.
32. Roasted Almonds
Dried cherries are a fantastic fibre and vitamin A source, whereas almonds are rich in fibre, protein, and magnesium. The mix of their flavours is delicious.
Cherries' strong antioxidant concentration also gives them potent anti-inflammatory benefits.
Combined consumption of almonds and cherries has been linked in human studies to a lower risk of developing diabetes and cardiovascular disease.
You can make 1/4 cup, or 28 grams, of almonds and 1/4 cup. Or 40 grams of dried cherries provides 290 calories.
33. Sardines
While sardines aren't e fan favourite, they're packed with nutrients like protein, vitamin D, vitamin B12, calcium, iron, selenium, and countless others.
Omega-3 fatty acids, a type of fat with potent anti-inflammatory qualities and benefits for heart health, are also abundant in these foods. Eat sardines straight from the can or pile high on robust crackers for a satisfying snack.
34. Homemade Trail Mix
Making a trail mix is easy and cheaper than buying it, despite the convenience of store-bought options. Also, you can create unique flavour mixtures you won't find in stores.
Nuts, seeds, and dried fruit can be mixed with lesser amounts of dark chocolate, grains, coconut, and spices. 1/4 cup, or 30 grams, of most trail mix combinations is about 140 calories.
35. Caprese Salad
Even the pickiest diner will love this pizza because of the delicious blend of mozzarella cheese, fresh tomatoes, and aromatic basil.
Put some cherry tomatoes, mozzarella balls, and chopped basil in a jar for a healthy and portable snack you can enjoy at your desk. You can sprinkle it with some sea salt and extra virgin olive oil, then put it in the fridge at the office until lunchtime rolls around.
A prepackaged Caprese salad from the grocery is also a fantastic snack option, as a 2-ounce serving has only 142 calories.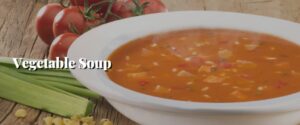 36. Vegetable Soup
The soup is a healthy and filling snack that can help you feel full until your next meal. It also provides you with a wide range of nutrients and plant chemicals.
Soups made primarily of vegetables have been shown to lower hunger and food consumption by as high as 20%.
Whether chunky or pureed, vegetable soups are a great way to snack on vegetables without overdoing them on calories. Vegetable soups made with broth often have fewer than 100 calories per serving size of 1 cup, or 240 ml.
37. Tomatoes Stuffed
Studies have established that lycopene is abundant in tomatoes and has been found to protect against prostate cancer.
Stuffing tomatoes with tuna salad cooked with mayonnaise, olive oil, or avocado is a good idea because lycopene is fat-soluble and absorbs more effectively with fat sources.
About 150 calories can be expected from eating a small tomato filled with 1 ounce, or 29 grams, of tuna salad topped with mayonnaise.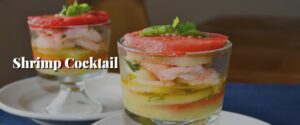 38. Shrimp Cocktail
Shrimp are a great source of protein, selenium, iron, and vitamin B12; they only have 80 calories per 3 ounces (85 grams).
To stave off hunger, try munching on some shrimp doused in a low-calorie cocktail sauce made with horseradish, lemon juice, Worcestershire sauce, unsweetened ketchup, and spicy sauce.
39. Roasted Chickpea
Chickpeas, like edamame, provide a high amount of fibre and protein. One ounce, or 28 grams of roasted chickpeas contains just 120 calories but still manages to cram 5 grams of fibre and 6 grams of protein into its compact package.
Chickpeas are a healthy choice for a snack since they help you eat less overall and consume fewer calories every meal.
Roast canned chickpeas in a 450°F (230°C) oven for up to 40 minutes, stirring with salt, olive oil, and pepper, until they are crispy and a personal favourite snack.
40. Fermented Vegetable
Fermentation is a way to preserve food that increases its nutritional content and generates probiotics, which are good for bacteria.
Probiotic-rich foods, such as kimchi, sauerkraut, or fermented carrot sticks, have been linked to various health benefits.
Fermented vegetables are delicious and might fulfil your hunger for a salty, crunchy snack. In addition, they have fewer calories. A mere ten calories can be found in 28 grams of kimchi.
41. Jerky
The jerky product is available in a wide variety, from beef to chicken to salmon to jerky made with eggplant, mushrooms, or coconut, suitable for vegans.
Jerky is a great on-the-go snack since it is low in calories, high in protein, compact, and easy to carry.
Beef jerky offers only 70 calories per 28 grams portion.
Although wide varieties of jerky are low in natural salt content, consuming between 28 to 56 grams in a sitting is still wise.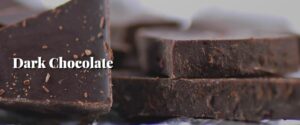 42. Dark Chocolate
A healthy pleasure like dark chocolate has a place in a sustained weight loss plan, which is why the plan should allow for it.
Dark chocolate of superior quality is rich with potent chemicals, including polyphenol antioxidants such as catechin, epicatechin, and anthocyanins, known for their potent anti-inflammatory effects.
To make a delectable combo with only 165 calories, combine about 15 grams, a square of dark chocolate with 16 grams or a tablespoon of rich nutrients almond butter.

43. Green Salad
Among the healthiest things for snacking on is a salad made with leafy greens and topped with various vibrant veggies and a rich protein source.
Darker greens, like spinach or arugula, can be complemented by the brilliant colours of non-starchy veggies, such as onions, bell peppers, or radishes. Then, round out your meal with filling protein, like seeds, boiled eggs, or grilled salmon.
Dressings can be made with healthy fats by combining 1/4 avocado with Greek yoghurt, chopped garlic, lemon juice, salt, olive oil, and pepper or by topping with balsamic vinegar and extra virgin olive oil.
Green salad calorie counts can range substantially due to salad toppings and dressings variations.
Leafy greens, non-starchy veggies, or lean protein sources such as grilled chicken makes for a healthy, low-calorie salad when paired with a light topping such as balsamic vinaigrette.
44. Cucumber with Smoked Salmon Bites
Cucumber slices with smoked salmon are a delicious and healthy snack that will keep you going until your next meal. Protein, omega-3 fatty acids, and vitamin D are abundant in salmon.
Add 55 grams (2 ounces) of thinly sliced smoked salmon and 17 grams (a tablespoon) of cream cheese to the top of one-half of the sliced cucumber. Mix in some salt, pepper, and lemon juice and savour. There are just about 103 calories in this snack.
45. Mini Frittata Muffins
Filling and portable mini egg frittata cupcakes are delicious breakfast options.
Stir together beaten eggs, preferred vegetables, shredded cheese, and salt. Bake at 350 °F for 30 minutes after pouring the batter into a prepared muffin tray.
Once the mini frittatas have cooled, remove them from the muffin tin and add them to your lunch for a nutritious midday meal. Depending on the ingredients, a typical recipe for small frittata muffins yields about 100 calories a frittata.
46. Homemade Protein Bars
These snacks are widely available at supermarkets and convenience stores, but many include harmful levels of added sugars and artificial additives, among other chemicals.
However, many recipes for homemade protein bars use healthier ingredients and can be adjusted to suit your preferences.
Find natural sweeteners like honey or maple syrup and healthy ingredients like seeds, nut butter, dried fruit, coconut, and nuts.
Homemade protein bars have a wide range of calorie content, although most recipes provide about 200 calories per bar.
What Makes a Snack Low-Calorie?
Most experts in the field of nutrition agree that no single dietary strategy is best for everyone. Nutrient requirements vary from person to person and rely on factors such as:
Age,
Gender,
Health status
Health goal,
Physical activity,
Body composition,
Body measurements.
Only you can decide if a snack is low in calories if you know how many calories your body needs daily. The preceding list is merely a selection of snacks with fewer calories per serving than many other store snack selections.
Note: Consult a professional nutritionist if you have doubts about whether or not the number of calories you're consuming is sufficient to support your needs and health objectives.
Should I Eat Snacks in the First Place?
This is also a very personal inquiry. If you're healthy and exercise moderately, eating three well-rounded, whole-food meals each day might keep you from feeling hungry between meals. Moreover, avoiding snacking improves your blood sugar balance, digestion, and energy levels.
On the other hand, snacking can be helpful for people with a high nutrient need, especially athletes or those engaging in physically demanding jobs.
People with trouble regulating their blood sugar, metabolic disorders, or hormonal imbalances could also profit from eating smaller, more frequent meals and snacks.
Premade snacks, in particular, can be a trap due to their high calorie, sugar, and refined carb content. Additionally, they are typically highly processed. For those trying to lose weight, provided they don't exceed your daily calorie limit.
Note:
Whether or whether a meal keeps you full for three to four hours is a strong indicator of how well it is balanced nutritionally. Something might be missing if you're still hungry an hour after eating.
Consider the root of your snack cravings to understand better how to satisfy them. You can do this by finding answers to these questions:
Do you feel like you need to eat or sleep more?
What about hunger, thirst, boredom, or procrastination?
Do you eat because it's convenient or because you're bored?
Final Thoughts
If you're going to eat a snack, be sure it meets your nutritional needs and that you don't overdo it on the serving size. Experts recommend taking the time to measure a serving size, settle down, and eat thoughtfully whenever you consume food from a packet.
One serving might quickly become two or three if you eat straight from the packet.
People often eat snacks for no other reason than to satisfy their cravings rather than because they are truly hungry. The best thing for your health is to understand any little changes in your body, recognise its hunger cues, and provide it with the appropriate nourishment.