Bulk Nutrients, an Australian-owned and -operated firm, offers a comprehensive range of protein and wellness supplements to support your lifestyle, exercise, and health objectives. Since its founding in 2004, Bulk Nutrients has concentrated on offering high-quality supplements at reasonable prices.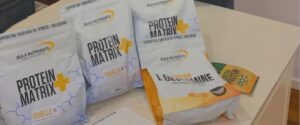 Its comprehensive selection includes amino acids, protein supplements, natural proteins, pre-workout, and weight reduction drinks, all of which are offered in powder and capsule form and come in a choice of flavours.
Read on to learn more about Bulk Nutrients' products in this guide if you're considering switching protein brands or starting to take supplements.
Bulk Nutrients Protein Powders
With over 80 different types of protein powders to pick from, spanning a wide range of flavours, dietary demands, and objectives, Bulk Nutrients offers a wide selection of protein powders for various lifestyle needs and goals. 
By restricting the choices to vegan-friendly, vegetarian-friendly, Keto and Low-Carb-friendly, gluten-free, dairy-free, or natural protein powders, you may organise the selection according to your aim or diet. The following are some highlights of the protein powder line from Bulk Nutrients:
Bulk Nutrients WPC (Whey Protein Concentrate

): WPC protein powder is a good source of amino acids and proteins. It comprises 80% protein, 6% fats, and 7% carbohydrates. 
WPC from Bulk Nutrients offers various flavours, including chocolate, vanilla, banana, chocolate honeycomb, chocolate peanut, iced coffee, peppermint slice, cookies and cream, salted caramel, strawberry, and unflavoured
Bulk Nutrients WPI (Whey Protein Isolate)

: The WPI protein powder is obtained from hormone-free, grass-fed cows, has a low amount of fat and carbohydrates per serving, and is recommended by Bulk Nutrients for dieters or anyone trying to gain lean muscle. It has 2% carbohydrates, 1% fat, and 90% protein. The flavours of WPI are the same as those of WPC powders.

Protein Matrix+

: Powdered Protein Matrix+ comprises a highly concentrated mixture of whey proteins and a particular enzyme that is important in protein digestion. It has five flavours: choc honeycomb, rocky road, chocolate, vanilla, and salted caramel. It contains 83% proteins, 6% carbohydrates, and 4% lipids.
Natural Protein Powders from Bulk Nutrients
Bulk Nutrients offers a large selection of natural protein- and sweetener-containing powders and supplements, most of which are vegan and vegetarian-friendly if you're seeking an alternative to conventional protein powders and supplements. 
Among the many natural protein powders that Bulk Nutrients offers are:
Natural WPC

: The Natural WPC recipe is naturally sweetened and flavoured, offering all the advantages of conventional protein powders. It has 76% protein, 9% carbohydrates, and 7% lipids.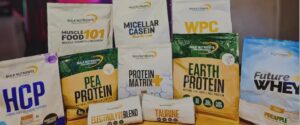 This protein powder has various flavours like chocolate, vanilla, or salted caramel flavours. It is certified organic and vegetarian-friendly
Earth Protein

: This powdered protein is a combination of rice and pea proteins, implying that it's a vegan, plant protein and not whey-based like typical substitutes. I Earth Protein has various flavour options like salted caramel, vanilla, chocolate, coconut, and honeycomb. It has 5% carbohydrates, 6% fat, and 78% protein.

Green Fusion

: This superfood combination offers a natural source of minerals, vitamins, and antioxidants to boost immunity and general welfare. However, it isn't strictly a protein supplement.
Amino Acid Supplements Bulk Nutrients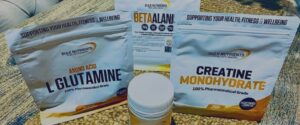 While exercising, amino acid supplements aid in the formation and growth of lean muscle. Bulk Nutrients sells more than 24 pharmaceutical grades. They offer natural amino acid supplements for various goals such as muscle gain, sports performance, poor maintenance, weight loss, and overall wellness. All amino acid supplements are available in 250g or 1kg quantities.
BCAA Recovery

: This vitamin product aids with recovery and relieves discomfort. It is gluten and lactose-free and available in several flavours, like lemonade, wild berry, apple raspberry, tropical, watermelon, and passionfruit. According to Bulk Nutrients, it can boost muscle endurance while easing post-workout discomfort. 

Creatine Monohydrate

: Bulk Nutrients recommends this product for people who lifts weights since it promotes muscle growth and strength. Moreover, it's ideal for vegetarian and vegan diets and is free of lactose and gluten.

L Glutamine

: L-glutamine is a terrific pick for maintaining general health thanks to its numerous benefits to the body. For example, it speeds up muscle repair, supports the immune system, and can lessen muscle damage for people on a diet.
According to Bulk Nutrients, L-glutamine is muscle tissue's most prevalent amino acid. This dietary supplement supports many promising health outcomes because it naturally affects the body's nitrogen levels.
Bulk Nutrients Supplements for Pre-Workout and Mental Support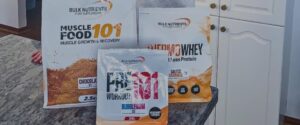 The pre-workout and mental stimulation supplements are made of stimulants like caffeine to give users more power. They are intended to improve blood flow, endurance, and fatigue. Bulk Nutrients offer a variety of stimulant-free supplements. 
The following top-performing pre-workout and cognitive support products are offered:
Pre-Workout 101

: The pre-workout formula, specifically designed for athletes, provides a steady energy boost and increases concentration as you exercise. The best part is that it's lactose and gluten-free, making it ideal for vegetarian diets. Also, it comes with various flavours, including grape orange, fruit crush, strawberry lime, and berry lemonade.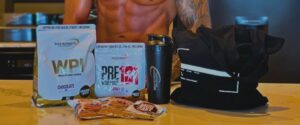 Cognitone

: This pre-workout solution improves your mental and physical performance throughout a workout or other physical exercise. It is suited for vegans as it is lactose- and gluten-free.

Pump FX Capsules

: Pump FX tablets may be your best alternative if you prefer taking capsules instead of a pre-workout smoothie. Each capsule has three essential elements that help boost the effectiveness of your workouts and the development of your muscles. Caffeine and Szhizandra are combined to improve general alertness and response times.

Pre-Workout Non-Stim

: This pre-workout powder is pure pharmaceutical grade and free of stimulants and carbs. Instead, it has beta-alanine, which can help fight fatigue and keep up the intensity and length of your training.
Bulk Nutrients Capsules
If smoothies and powders aren't your things, Bulk Nutrients offers a wide selection of capsulated vitamins for people who don't prefer shakes and powdered supplements. The idea is to help everyone reach their objectives, including aiding muscle building, losing weight, and overall wellness. Following are a few of the most popular Bulk Nutrients capsules:
5-HTP Capsules: These pills are pharmaceutical-grade and natural supplement solutions that can enhance mood, alleviate anxiety, and improve sleep quality. Bulk Nutrients has also described it as perfect for controlling appetite. Also, these capsules are ideal for vegetarian diets and are free of lactose and gluten.
ZMA Complex Capsules

: These capsules' ingredients include zinc picolinate, magnesium L-aspartate, and vitamin B6. This formula promotes more profound, more quality sleep, thereby improving recovery. 

Burner Combination

: These pills have a potent mixture of Green Tea Extract, caffeine, Citrus Aurantium, Sesamin, and Chromium Picolinate. When the formula is used appropriately, it will help achieve the body composition goals and may be suitable for people wishing to compete in different sports.
Bulk Nutrients Carbohydrate and Electrolytes Powders
 Bulk Nutrients offers a wide selection of powdered electrolytes and carbohydrates, such as Carb+, a mixture of high-performing carbs that guarantee consistent energy release, to assist users in making the most of their training sessions. They also contain Electrolyte Caps, which provide the perks without comprising any electrolytes.
Bulk Nutrients Supplements for Health and Overall Wellbeing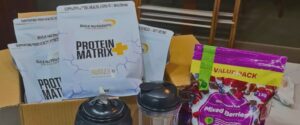 In addition to protein and performance supplements, Bulk Nutrients also delivers a range of goods to improve your overall health and well-being. Vitamins, natural proteins, minerals, and premium natural extracts are a few of the main constituents. The Bulk Nutrients Health & Wellbeing line's standout features include:
Matcha Fusion

: The vitamins and antioxidants in this powdered beverage are intended to enhance your general well-being while also providing a natural energy boost. It has a pleasant tropical flavour and mixes green tea with vitamins E and C for further health advantages. 

Red Fusion

: This natural red superfood combination boosts your immune system and gives you more energy. It is lactose- and gluten-free, making it suited for vegans. According to Bulk Nutrients, the vegetables and red fruits making up the Red Fusion powder are good for heart health, revitalise skin cells, fight oxidative stress, and have anti-aging qualities. 

Joint Complex

: These pills strengthen joints and are made for athletes-in-training who engage in activities that pose a significant risk of joint damage. While they're gluten- and lactose-free, they also include chondroitin, glucosamine, and MSM to help individuals afraid of injury perform better.
What additional goods do Bulk Nutrients offer?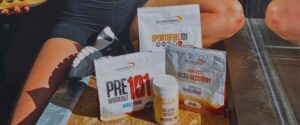 Bulk Nutrients are famous for providing a wide selection of sports and health supplements. However, they also offer clothes and goods online, including t-shirts, protein shakers, and micro scales for administering your powder supplements. 
Bulk Nutrients' Shipping and Returns Policy
Bulk Nutrients imposes a flat rate of 7 USD for delivering their products to any location in Australia, but the price for delivery to New Zealand is weight-based. Express Post is used for orders below 3.5kg in Australia and 2kg in New Zealand.
The company advises customers to send them a snapshot of damaged or defaulted products as soon as possible. They'll then make arrangements to exchange or replace the merchandise. According to Bulk Nutrients, you can only return one unit of an item if you've reconsidered your decision. 
For instance, if you've changed your mind about your 10kg Vitamin order, you can only return one unsealed package. For more information on Bulk Nutrients' returns policy, you are advised to visit their website.
Should I Go for Protein Supplements From Bulk Nutrients?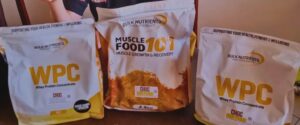 There are many factors to consider when looking for a new reliable brand of protein and energy supplements to ensure you get the product that best suits your needs and way of life. 
To guarantee that you're receiving the most acceptable match for your health goals, you'll need to complete your homework on the flavours and the package's nutritional composition and advantages. To avoid running short of protein, consider the container and portion sizes before making a choice.
Bulk Nutrients provides a wide array of supplements for multiple applications, from capsules to powders, in massive amounts if you prefer buying things in volume and want a variety of choices when shopping for your supplements. 
A one-stop store is undoubtedly the convenience of purchasing your supplements, proteins, and health and wellness supplies from one location. Moreover, the website contains over 200 recipes to help you test your supplements and change things up.
Several Bulk Nutrients capsules and powders are also HASTA-certified and free of ASADA/WADA-prohibited chemicals. Nevertheless, it's best to confirm each product's specifications before you buy, especially if you want to compete at a high level. 
But ultimately, Bulk Nutrients are something you should consider the next time you're at the fitness centre, irrespective of your fitness objectives and dietary habits.