We're happy to introduce you to Australia's top meal delivery services for slimming down.
When you have the right resources and some support, losing weight doesn't have to be complicated. That doesn't mean you can't lose weight without putting in some effort, being committed, and getting scientific assistance.
Indeed, those new to the world of calorie tracking, macros, and being in a calorie deficit might find it daunting. And it is well-known that the first step in losing weight is to change diet.
You need a weight loss meal delivery service if the thought of measuring your food, monitoring the calories, and arranging meals to help you lose weight gives you a headache.
But which is the best option?
Most companies offering weight loss meal delivery also provide a diet program, but how do you know whether it will work for you? Here are some of the best weight loss meal delivery services in Australia, as the research team chose.
What Is A Ready-Made Meal?
If you have yet to taste a ready-made or pre-made meal, chances are you've heard of them or recently seen them at a supermarket or gas station.
If you're a bachelor or have been in a lockdown during Covid, you've considered ordering one for delivery as a convenient way to avoid preparing food.
If you still need to figure it out, each meal is like having a premade meal kit complete with all your favourite items delivered to your door.
Although many meal delivery kits include ingredients and instructions for preparing your recipes, this article will focus on the convenience of precooked meals that can be heated in the microwave and enjoyed by even the busiest of people in minutes.
Most of these meal delivery services are based on subscription meal plans that give you a set number of meals each week and allow you to tailor your menu to your specific macronutrient needs, food allergies, and other dietary preferences.
There is plenty to get ready-to-eat food in Australia, and most companies provide nationwide delivery. The following should be taken into account while selecting a healthy ready-made food delivery service:
Budget – You won't find a better deal than the $9 per meal that specific meal plans provide. Premade meals from other sources may cost over $15, which adds up quickly if you eat them often.
You should also consider the calories you'll consume from the cheaper meals. Regarding time and money, ready-made meals fall between dining out and grocery shopping.
Calorie Requirements – Some individuals work out vigorously six or seven times a week and are on the go nonstop for work and recreation, while others seldom work out, have a petite frame, and are sedentary.
To maintain your recovery, you must consume several daily calories depending on your activity level and other factors.
While some people do better with stability, others do better with uncertainty. Look around for a meal kit provider that works well with your schedule.
Dietary Factors – Meal delivery services vary, but most let you customise your meals to meet your needs. Some, like Soulara, cater exclusively to those on plant-based diets by providing vegan meals and snacks.
How to Choose
Consider your needs and preferences while making your selection of a ready-made meal. If you are not the most significant shopper for creating your meals at home, purchasing a well-priced ready-made dinner may be cheaper.
After considering the cost of all the supplies and the time it takes to prepare the dinner and the clean up, experts have found creating some ready-made meals at home difficult.
Experts base their suggestions for ready-made meals that provide appropriate nutrition for recovery on pricing, ingredients, and portion size after sampling almost all of the options available in Aussie at the time of writing.
Experts also think about how quickly it can be delivered, how many varied options there are for preparation, and how good the food is.
Ingredients
Organic, locally sourced products are ideal for a ready-made dinner because of their freshness and flavour. Though not required for a healthy and delicious meal, customers are likelier to enjoy this food if it contains as many organic ingredients as possible.
Herbicides and pesticides are less likely to be used in producing food made with organic components, reducing the likelihood of exposure to chemicals that may adversely affect your health.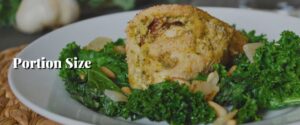 Portion Size
Ready-to-eat food often comes in portions weighing between 250 and 450 grams. This is a question that the individual can only answer.
A tiny girl who does yoga or pilates just once or twice a week would need a far lower calorie intake than a considerable adult male athlete who exercises heavily five or six times a week.
When determining an appropriate serving size, customers consider the total number of calories or grams provided by the meal and the percentage of those calories or grams that come from high-value items, such as the protein element of the meal.
You can get 450 grams of protein from a meal like the My Muscle Bowl, which costs approximately $10.40 online or a little more, depending on where you purchase it.
The well-portioned dinner costs a little over $10 and has 65g of protein, 62g of carbohydrates, 21g of fat, and many flavours.
Price
Value for money is essential to us when purchasing ready-made meals, and this is closely tied to the number of servings provided.
When you throw in delivery fees, a ready-made dinner costs $9 to $20. Some extremely overpriced ready-to-eat meals have entered the market over the years.
Purchasing delivery-style, ready-made meals online or at service stations, Woolworths, or other supermarkets may save you time and money in today's increasingly competitive market.
You may save a lot of money on your meal plan if you purchase in bulk, as shown by Be Fit Food's offer of 28 meals for $319.
When you purchase in bulk, My Muscle Chef's pricing per meal is $9, making it one of the most affordable options for delivered meals.
Try as you may, you won't be able to recreate this price by purchasing all of the items separately, and that's before you include in time spent cooking, cleaning, and resetting.
Taste
Taste is subjective, but certain pre-made meals hit all the right notes. When focusing solely on macro goals to maintain a particular body composition for weight loss, some team members prefer meals on the blander side of the taste buds.
My Muscle Chef with Sweet Potato, Chef Good Chicken and Shitake Meatballs Red Curry, and Be Fit Food Chilli and Ginger Baked Fish are just a few examples of the unexpected quality of pre-made meals available today.
Fresh herbs and spices, contrasting flavours, nourishing sauces, and tender cuts of meat or fish are what we're after when we dine out.
Variation
Experts like having a wide selection of meals delivered to their door regularly. Some members of the RG team are habitual eaters who eat the same three or four meals every day. For them, having a wider variety of options each week is a welcome change.
Other meal plan-style ready-made meals, such as Chef Good and Be Fit Food, update their menu weekly and constantly offer new tastes, while My Muscle Chef has over 50 meals to select from.
The Top Weight Loss Meal Plans & Providers
Price will always be a consideration when shopping online for ready-made meals, so you may have to try out a few various kinds before settling on a favourite.
Everyone has their unique taste, but after much deliberation, we've concluded that My Muscle isis the top pre-cooked option in Australia in 2023.
Customers find it much easier to purchase ready-made meals online than at Woolworths or Service Stations, where the selection of meals may not always be as abundant as when buying online due to the high popularity and availability of these pre-made meals.
Choose from this assortment of the most excellent pre-made meals Australia offers, add them to your shopping cart, and we'll have them delivered to your door in a more excellent pack in a couple of days.
The average pre-made meal needs two minutes in the microwave after being defrosted from the fridge or microwaved from the freezer.

1. Soulara
If you're looking for a vegan meal delivery service, experts highly recommend Soulara. Thousands of customers have given this 4.4 stars out of 5 on productreview.com.au.
Soulara is unique among meal delivery services, catering only to vegan and vegetarian diets. There are over 50 food selections, and the menu varies every two weeks.
You may choose from 7, 9, 12, 15, 18, 21, or 24 meals each week on Soulara's various programs.
The meals are cooked at the Sydney headquarters and sent out in insulated containers. You are not bound to a specific time frame and may cancel or skip a week of service at any time.
The least expensive weekly meal package is $126.10, which is $12.30 for each meal. Soulara is a solid option for a specialised vegan meal delivery service, although it is on the more expensive end of the scale.
Enter your name, email address, and zip code to determine if Soulara offers delivery to your neighbourhood.

2. Workout Meals
Workout Meals are recommended to assist you in reaching your fitness objectives. Meals from this service are delicious and healthy and can be customised to meet your specific dietary and exercise requirements.
ProductReview.com.au users overwhelmingly gave it a good score of 4.6 stars.
Workout Meals provides natural ingredients from Aussie and New Zealand in pre-prepared healthy meals. Chefs and registered dietitians create the dishes, so you know they're wholesome and delicious.
Meal plans vary from goal-oriented to more traditional set menus. People who want to slim down, bulk up, or get in shape can benefit from goal-based programs.
Low-carb, keto, and gluten-free alternatives are available. The label claims its products are free of HGP, GMOs, preservatives, and artificial colours and flavours.
Workout Meals also offers transformation programs to step up your fitness game. You may choose to shed pounds or pack on muscle, and you'll be supported every step of the way.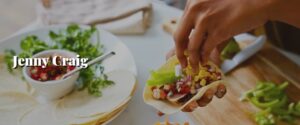 3. Jenny Craig
Because it can be so challenging, weight loss concerns many people. Then there's Jenny Craig, who, in 1983, co-founded Sid and Jenny Craig with her husband.
The approach is simple and uncomplicated, yet it has the potential to lead to colossal weight reduction results. The most exciting part? You don't have to make a particularly long-term commitment!
Simply get in touch with your customer service representatives, and before you process your transaction, you will see if you can make any adjustments to your plan. This peace of mind is priceless!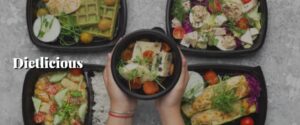 4. Dietlicious
A business known as Dietlicious, which has offices in New South Wales, provides customers with various diet-friendly gourmet, chef-prepared meals that can be delivered to their homes.
Dietlicious offers a variety of meal choices, including snacks, breakfast, lunch, and supper, for those following a particular diet plan or attending Weight Watchers meetings.
In addition, Dietlicious offers programs, such as their Reset program, which also includes nutrition and counselling from their knowledgeable staff.

5. My Muscle Chef
An expert found the ready-made meal delivery service from My Muscle Chef to be the best in Australia. Regarding healthy food delivery services, My Muscle Chef is unrivalled.
Expert tried My Muscle Chef's breakfast, lunch, and supper options since there's a Muscle Chef menu item suitable for every meal of the day.
While this is an excellent option for time-poor people who want healthy, prepared meals, it has a limited shelf life before you become very lazy and a little sick of the meals.
Meals from My Muscle Chef are available at most service stations, Coles, Woolworths, and other independent supermarkets in Australia at fair prices in light of the generous serving sizes.
The typical My Muscle Chef meal costs about $10 and provides a 350g-450g serving size and ample meat portions.
The Chipotle Chicken Burrito Bowl is people's favourite. It consists of a chicken breast seasoned with taco seasoning, black beans, capsicum, basmati rice, and cabbage; all topped with an excellent chipotle mayo.
If you're an adult man exercising weights or cardio, this meal's 450g serving size will set you back about $10.45, depending on where you purchase it.
A customer tried eating two servings when he was starving, and it was more than enough to support a reasonable calorie intake.
My Muscle Chef offers more than seventy different precooked meals and a variety of snacks, soups, beverages, salads, and breakfast options, so you may get the convenience boost you need anytime.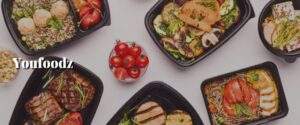 6. Youfoodz
Yoofoodz offers delicious food with a large selection, next-day delivery, and chef-cooked meals.
The service received five-star ratings from satisfied customers, including 4.5 from productreview.com.au and 4.3 from Trustpilot. Because of this, experts recommend Yoofoodz as Australia's finest meal delivery service.
When you join up with Yoofoodz, you'll have the option of ordering a la carte or selecting a pre-made meal plan.
Everything from Steak & Chips with Mushroom Sauce is available as a ready-made dish. In addition to a selection of soups, the facility also provides breakfast foods, snacks, and beverages. Those with heartier appetites may choose from a variety of heartier entrees.
You may choose from Low Calorie, Everyday Healthy, Vegetarian, or Flexitarian meal plans on Yoofoodz. It's a terrific option for singles, couples, and families since you can order five to eighteen meals weekly.
Lastly, the supplier distributes to more than 3,000 places, increasing its availability to Australians outside big cities.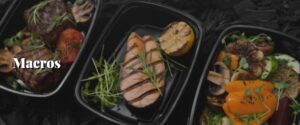 7. Macros
MACROS is the most excellent food delivery service for special dietary needs. On productreview.com.au, it received 4.3 out of 5 stars.
MACROS's dietitian-created menu features meals made from fresh, healthy ingredients. These meals have no dairy, MSG, refined sugar, or ultra-processed foods, and the serving sizes are strictly adhered to.
MACROS provides meal plans for healthy eating, losing weight, and working out. Plant-based, low-carb, paleo and no-nut meal alternatives are available.
The restaurant's menu is revamped weekly so customers can try something new. The meals are delivered promptly, guaranteeing you'll enjoy every mouthful.
You are not required to commit to a meal plan and can skip or cancel anytime. However, you must first join up to determine whether MACROS offers delivery to your location.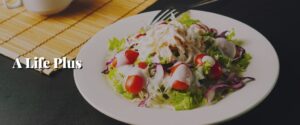 8. A Life Plus
Experts highly suggest A Life Plus, which has earned a rating of 4.2 out of 5 stars on productreview.com.au, making it the top choice for Sydney's finest meal delivery service.
Meals for those with unique dietary requirements are prepared by hand at A Life Plus using ingredients collected from the immediate surrounding area.
Many foods are available, including meals that adhere to the keto diet and gluten-free and organic options. Each meal is prepared fresh at the customer's request and excludes sweets or preservatives.
In addition, A Life Plus can assist you in reaching your fitness goals by providing you with keto weight reduction regimens. You do not need to place a minimum order or sign up for a membership to enjoy the company's meals.
It will supply New South Wales, Victoria, Queensland, the Australian Capital Territory (ACT), South Australia, Tasmania, and Western Australia. However, there is a $10 delivery fee for any orders that are less than $50.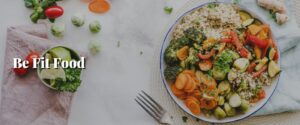 9. Be Fit Food
Be Fit Food is a top-tier weight reduction meal delivery service since it formulates scientifically-supported meals and programs for weight loss.
Dietitian-approved meals are low-carb, calorie-controlled, and nutrient-dense versions of the ketogenic diet.
There are plans for rapid and gradual weight loss and keeping the weight off in the long run.
The Be Rapid is one of the most well-known, and for a good reason: it's a low-carb, high-protein, nutritionally-balanced meal plan designed by a doctor and a team of qualified nutritionists to help you lose weight rapidly.
To achieve a state of moderate nutritional ketosis, the Be Rapid program prescribes a Very Low-Calorie Diet (VLCD) consisting of 800 to 900 calories per day and 40 to 70 grams of carbs.
The method promotes quick weight reduction by switching the body's fuel source from carbs to stored fat.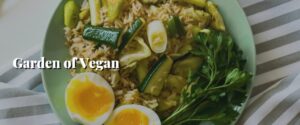 10. Garden of Vegan
The meal plan for weight reduction is an all-inclusive, whole-food, plant-based strategy that is meant to generate results in a manner that is also nutritious.
The vast range of plant foods that are high in essential nutrients, including essential minerals and vitamins, that are required for optimum health is often ignored by weight reduction programs.
This may harm one's ability to achieve and maintain their ideal body weight.
This plan is not intended to be a short-term diet or a passing trend; it is designed to nourish, assist, and inspire a healthy lifestyle.
Simply reviewing the meal plan provided below and replacing any meals with carefully chosen alternatives is all required to produce a customised meal plan for the week.
All meals suggested in the meal plan for weight reduction are low in fat, have a low salt content, and have less than 450 calories each.
11. Chefgood
Regarding diet meal delivery services in Australia, Chefgood is among the finest. When selecting a meal plan, it does not inquire as to your age or level of activity, unlike Workout Meals and Lite n' Easy.
However, the 'Slim & Trim' diet plan from Chefgood guarantees that every meal will be under 350 calories. Meal plans range from 5 to 7-10-14 servings per week.
Chefgood uses locally sourced, in-season foods to provide delicious and nutritious meals. You won't grow sick of the same old dishes since they change the menu every week.
Although they don't offer many options for personalisation, they do an excellent job of accommodating special diets by clearly marking which dishes are gluten-free, vegan, dairy-free, and so on.
They service Australia, including major cities like Melbourne, Sydney, Brisbane, Adelaide, Canberra, and faraway places.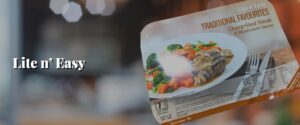 12. Lite n' Easy
Experts propose Lite n' Easy if you're looking for a healthy meal delivery service to assist you in your weight loss efforts. ProductReview.com.au users have given the service 4.3 stars out of 5.
You may lose weight while eating well-balanced meals with Lite n' Easy, which provides ready-made meals developed by nutritionists and chefs. There's a plan that will work with your budget and your priorities.
Meal plans include breakfast, lunch, supper, and snacks for 3, 4, 5, or 7 days, or you may pick only dinner. Depending on your calorie needs, these are also broken down into subsets (1,200, 1,500, or 1,800).
Over 150 breakfast, lunch, dinner, snack, and dessert options, including vegetarian selections, are available on the ever-changing menu.
There is no joining fee and no long-term commitment required. If you aren't happy with your first shipment, the company will refund your money.
Notable Weight Loss Meal Plan Mentions
Noom
Noom is not a meal delivery service but a great diet plan that may help you shed pounds healthily and sustainably.
You complete a survey that asks you things like your current weight, health concerns, and activity level, as well as how much you can connect to phrases like "customers have been able to eat healthier or exercise for a week or two, but they have fallen back to their old habits."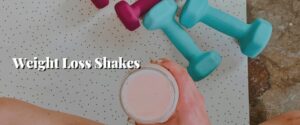 Weight Loss Shakes
Are you searching for the top meal replacement and diet shakes? You can save a lot of calories by having one instead of breakfast, lunch, or supper.
Protein, carbohydrates, fibre, vitamins, minerals, and other nutrients are often included in their formulations. They promise to provide the necessary nutrients and energy in smaller servings.
Below, you'll find a link to the blog entry detailing the various types of meal replacement shakes available.
Pre-made Meals
Shop Now
Youfoodz primarily provides individuals with a calorie-controlled meal and snack alternatives. The company offers a diverse selection of meals so that customers may choose the meal combination that works best for them.
Meals may be a touch on the small side since the program focuses on weight reduction; as a result, it is more likely to fit a female with fewer calorie needs than a guy.
Even though the ingredient labels are lengthy and include various additives, the meals are often good. Locating and delivering them is simple; nonetheless, they do not constantly seem as attractive as online.
Thr1ve
Compared to other fresh meal delivery services, Thr1ve stands out because it caters specifically to people interested in the ketogenic, or low-carb, diet.
You may buy meals separately and make your schedule, but a program designed to reduce weight is recommended.
Although the plans are well-described, the meals tend to centre around meat and vegetable combinations to stick to the strict low-carb prescription, which may differ from everyone's liking, especially in the long run.
Australia's existing fresh meal delivery services, except Thr1ve, provide the same nutritional profile and pricing point.
Although there is little difference between My Muscle Chef and its competitors regarding nutrition, customers find they provide the best overall value due to their careful balancing of macronutrient ranges, portion sizes, and the aesthetic flavour of their meals.
Meal Kits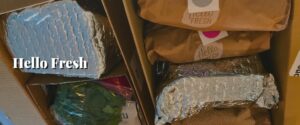 Hello Fresh
Expert advises HelloFresh for households. The site has several excellent food choices. Family plans provide enough food for four persons. Thousands of satisfied consumers have given it four stars on productreview.com. HelloFresh has the same 4.3-star rating as Trustpilot.
HelloFresh is a great meal delivery company for busy families since it eliminates the need to shop for or prepare supper.
It serves locations in New South Wales, Queensland, Victoria, the Australian Capital Territory, South Australia, Western Australia, and the Northern Territory. It delivers the food you need to cook a wide range of dishes.
You may choose a 2-person or 4-person plan and 3, 4, or 5 weekly dishes from the provider's menu. The weekly minimum for a program that serves two persons is $79.99, or $11.67 for each meal.
HelloFresh's weekly menu has options and a wide range of delicious meals.
The recipes may be sorted so that you can quickly discover something to eat that fits your preferences and diet. You may also use a smartphone app to help you organise your weekly meals.
HelloFresh is a service that provides weekly deliveries of premeasured supplies to your home. You may, however, take a week off anytime you choose. There is no long-term commitment required.

Marley Spoon
Marley Spoon is the top pick for vegetarians. Several suppliers highlighted throughout this guide specialise in vegetarian plans or make picking vegetarian-only alternatives each week simple. That being said, Marley Spoon is still unparalleled.
This service provides 27 new recipes every week to aid home chefs in quickly and easily preparing tasty and nutritious meals. Two- or four-person boxes are available, each containing enough fresh ingredients for two to five weekly meals.
Chefs have developed all of the available recipes. They're also designed to be ready in under 30 minutes, saving you time in the kitchen.
The recipe cards also provide detailed directions to make meal preparation less chore. The Marley Spoon website and mobile app both have comprehensive recipe guides.
In Australia, Marley Spoon serves the metropolitan regions of Sydney, Brisbane, Gold Coast, Hobart, Canberra, Newcastle, Melbourne, Launceston, Adelaide, Wollongong, and Darwin.
You may schedule your deliveries for the time of day that works best for you, skip orders, or suspend your deliveries altogether.
Dinnerly
Dinnerly is a meal delivery business that provides reasonably priced food to customers outside big cities. It has fulfilment centres in Sydney, Melbourne, and Perth in Western Australia.
In addition, it claims that it can deliver to "most areas" in New South Wales, Victoria, the Australian Capital Territory (ACT), Queensland, South Australia, Tasmania, the Northern Territory, and Western Australia.
Dinnerly is an alternative that benefits the wallet and the busy household's schedule since it provides a wide variety of dishes at cheaper pricing.
Signing up is fast and straightforward. Simply choose a box for two people or a box for a family, then select between three and six dinners per week, and if necessary, select a vegetarian box.
Over twenty new recipes are delivered to you each week, and they cover a wide variety of dietary needs, from dishes suitable for children and those low in calories to those free of gluten and dairy.
Because the ingredients are delivered in pre-measured amounts, preparing meals at home is significantly streamlined.
The fact that the meals can be put together in less than half an hour helps alleviate some of the anxiety associated with cooking every night.
EveryPlate
Our research led us to conclude that EveryPlate, with its excellent dishes starting at $7.50 a meal or $55.99 per week, is the best value choice. Both productreview.com.au and Trustpilot give it a 4.2-star rating.
Individuals, couples, families, and children may all benefit from EveryPlate's flexible meal plan.
Classic, Family, Flexitarian, and Vegetarian diets are all available. Every package has standard components for quick, easy meals that won't leave you hungry.
Classic Beef, Bacon & Veggie Penne, and Chicken Noodle Laksa are tasty options at EveryPlate.
Each week brings a new menu to keep your dining experience fresh. Kid-friendly options simplify choosing food that the whole family can enjoy.
With an EveryPlate meal plan, no long-term commitments or cancellation fees exist. The bulk of New South Wales, Victoria, the Australian Capital Territory, Queensland, and Western Australia are all serviced by this vendor.
Fitness Outcomes
The mission of Fitness Outcomes is to streamline the process of keeping track of macronutrients and eating healthily by providing delicious and uncomplicated meals that can be purchased in supermarkets and ordered online for home delivery.
These meals are designed to keep you on track with your diet. Because all of Fitness Outcome's meals are well-balanced in macronutrients and contain a significant amount of protein, you can rest assured that no matter what you order, you will receive something purposefully developed to support an active way of life.
WeightWatchers
One of the most well-known approaches to shedding extra pounds is called Weight Watchers. Since the company's start in 1963, more than one hundred million individuals from all over the globe have signed up for Weight Watchers in some capacity.
In 2021, it introduced a new program known as PersonalPoints to provide its members with even more alternatives for creating a long-term program that meets their needs.
It also has the added benefit of heaping plates of delectable meals developed by inventive chefs and health professionals.
A selection of breakfasts, lunches, dinners, lighter suppers, vegetarian meals, and even plant-based foods is available.
Flave
Flave was founded by Stuart Cook, the former CEO of the fresh-focused Zambrero, and his wife, Samantha.
They set out on a "quest" to make health-conscious dining more accessible, particularly for those interested in veganism or plant-based diets but unsure what to expect or how they might fit into their daily lives.
The pair hired Scott Findlay, one of the creators of Milky Lane and a former private chef to famous vegan Sir Paul, to create the menu for Flave, which consists of vegan ready-to-heat breakfast, lunch, and supper options.
Garden Of Vegan
Do you want to consume plant-based cuisine that is delicious and high in protein and other nutrients? Garden of Vegan offers it, and the freshly prepared plant-based cuisine gives off an alluring vibe.
Begin customising your meal box by selecting either the Meal Box or the Meal Box as your starting point. Next, choose the number of meals you want to be sent to you each week to complete your purchase.
Lite n Easy
Lite n Easy is a household brand associated with ready-made meals that may assist anybody in reducing calorie intake while still providing flavour and nutrients.
They have been in the business of assisting regular Australians in eating well and losing weight for nearly 40 years.
They provide a variety of delivery programs tailored to meet the needs of people with various objectives, such as beginning the process of losing weight or just eating a bit more cleanly.
Dineamic
Professionals chose Dineamic as the top service for delivering ready-made meals. Trustpilot users gave it 4.3 stars out of 5. This supplier collaborates with regional farms to provide farm-fresh, sustainably produced fruit and vegetables.
Dinenamic serves delicious, locally sourced, and freshly made meals. The company only utilises meats that meet strict animal welfare standards, such as grass-fed beef, lamb, and free-range poultry.
Meal plans may be customised or created by a dietician. High protein, low FODMAP, low calorie, low gluten, and low carb options are also readily available. The requirements of vegans, vegetarians, and those allergic to dairy products are also catered to.
Prices for meals start at $12; however, there is a $60 minimum and a $9 delivery charge for purchases of $99 or more.
When compared to competing meal delivery services, Dinenamic's service area is smaller. The cities of Melbourne, Sydney, Brisbane, Adelaide, Hobart, and other rural locations are currently serviced for delivery.
Things You Should Consider Before Starting a Diet
Are you feeling tempted to check out the newest fad diet? Get your facts straight before making any decisions. Here are six things to consider before starting any diet, from the 5:2 fast to the Paleo way of life by limiting carbohydrates…
It may be difficult to tell the difference between well-informed nutritional advice and fad diets in light of the plethora of Instagram and YouTube healthy eating "gurus" who come and go from popularity month to month.
Whether you want to know whether your weight-loss strategy will be productive and, more importantly, safe for you, here are six questions to ask yourself first.
Does It Provide Enough Kcalories (Kcals)?
When dieting, you need to consume fewer calories than you burn off to maintain your body weight. The recommended daily allowances for a moderately active adult are 2,500 for men and 2,000 for women.
Expert nutritionist Kerry Torrens recommends setting a weekly fat-loss goal of 1 pound. To do this, it is recommended that you cut 500 calories each day from your typical diet.
The best place to begin is by keeping a food diary to record the amounts, types, and timing of all of your meals and drinks.
Find ways to reduce your calorie intake and concentrate on eating more nutrient-dense foods like kale, spinach, and rocket, healthy grains like quinoa and barley, and various fruits and vegetables.
To reduce caloric intake without increasing hunger, try switching to low-calorie beverages instead of sugary or alcoholic ones.
Children, teens, and expectant mothers have unique calorie needs and should only diet under medical supervision. The same holds for those who already have a medical ailment and are considering a weight reduction plan: they should see their doctor first.
Here's a quick quiz to help you determine the number of calories in the drinks you like.
Is It Balanced?
Diets that advocate excluding or severely limiting whole food categories or macronutrients (such as carbs, for example) are likely to be imbalanced and challenging to adhere to for an extended period.
You might develop nutritional deficiencies if you follow any diet that encourages you to consume mainly one food category (like the cabbage soup diet, for example).
Read the recommendations on maintaining a healthy diet to get a glimpse of what you need, whether you are a man or a woman, a vegetarian, or a vegan.
Is It Sustainable?
Can you adhere to the strategy for an extended length of time? What should you do after the allotted time for the diet is up or when you have accomplished your objective?
You need to make it a permanent part of your lifestyle to eat in a way that helps you keep a healthy weight and eat in a way that provides you with a balanced diet.
If you go back to your old ways of eating, you will likely gain the weight you lost. Can you maintain your preferred eating pattern while meeting all of your obligations?
If your job requires frequent travel or eating out, you should prepare how you will get past these obstacles in advance. If a strategy is rigorous and prescriptive, you will need more time to stick to it.
Meal Delivery for Weight Loss: Summary
Meal delivery services might be an excellent choice for you if you are trying to reduce weight and enhance your overall health at the same time.
Not only are they easy to use, but they additionally offer you all of the food that you need to accomplish the objectives you set for yourself.
In addition, many firms that provide meals also provide extra advantages, such as nutritional guidance and assistance.
This piece has compiled a list of the most effective meal delivery services for weight reduction in Australia; look at it if you are considering trying one of these programs.
Frequently Asked Questions
What Is the Best Ready-Made Meal for Weight Loss?
The majority of ready-made meals that exerts have tested can assist with achieving weight loss and the composition of the body objectives because they are all divided correctly and prevent an excessive intake of calories.
The Be Fit Food program will provide a personalised meal plan and allow you to meet with a registered dietitian for 15 minutes at no additional cost. These meal plans are the most excellent ready-made meals for weight reduction.
What Is the Best Filling Pre-made Meal?
My Muscle Chef provides the most satisfying ready-made meal that is thoughtfully portioned.
They provide a couple of meals with 450 calories, which is plenty to be satisfying and portioned appropriately for macros. Chipotle Chicken is my favourite dinner since it's packed with a lot of food.
What Is the Best Vegan Ready-Made Meal Service?
Experts have tried several vegan and vegetarian restaurants, but Soulara has the most incredible food.
Soulara is a meal delivery service specialising in vegan, plant-based, and vegetarian cooked meals and gourmet snacks, Kombuchas, and juices. Competitors like My Muscle Chef and Youfoodz provide vegan choices on their menus.
Soulara offers over 40 vegan-style meals with high-quality ingredients, including some excellent meat replacements that meet all the requirements for macronutrients and micronutrients.
Soulara's ready-to-eat meals are plant-based, yet they provide enough nourishment, with portions ranging from 250 to 550 grams.
Depending on where you reside, you may need help getting Soulara delivered since the company only serves big cities and does not deliver to many rural areas.
Do Ready-Made Meals Save Money?
Yes, ready-made meals can save up to $100 per week compared to eating out every night or ordering a takeaway.
All it takes is switching your workday lunch and dinner meals from an average spend of $20 to a pre-made meal that costs only $10, and you can achieve these savings. If you save $100 per week, you will have $5,200 at the end of the year.
Are Pre-made Meals Good for You?
In a country where almost two-thirds of adults are overweight or obese, the calorie and portion control offered by ready-made meals may be a welcome boon. With careful planning, even ready-made meals may be nutritious.
The main drawback of certain ready-made meals is that producers use excessive quantities of salt to preserve the food and keep it tasting good.
Cardiovascular disease is Australia's leading cause of death, making this a problem for individuals who suffer from hypertension.
However, not all meal delivery services overdo it with salt; try to find options with 120 milligrams or less per 100 grams.
How Do You Lose Weight?
The scientific consensus on weight loss is cutting intake and increasing expenditure. However, it has undoubtedly more nuanced than that, depending on your specific health and objectives, it is certainly more nuanced than that.
However, for the sake of brevity, I'll discuss how to reduce calorie intake and increase expenditure as a means of weight loss.
Diet is one of the most crucial aspects of weight reduction. Dieting is founded on the principle that you will lose weight if you consume fewer calories than you expend during the day. It's more complex than calculating caloric intake vs expenditure.
A low-carb, high-protein diet may help you lose weight more quickly. Protein is more difficult to break down into a form your body can utilise for energy, so consuming it as part of a low-carb diet causes your body to expend more power.
Meals low in carbohydrates include poached eggs on greens, a chicken salad without the croutons, or salmon with steamed veggies.
Will I Lose Weight By Lowering My Daily Calories?
The companies above' weight-loss meal plans revolve around eating fewer calories overall. However, your daily calorie consumption for weight loss should be tailored to your specific height, weight, and level of physical activity.
Calorie requirements to maintain weight, reduce fat, or add muscle mass vary from person to person. Consuming fewer calories than your body expends via exercise and everyday activity is necessary for weight loss.
What's the Difference Between Keto, Low-Carb & Low-Calorie?
While searching for weight loss shipping services, remember that keto, low-carb, and low-calorie are sometimes different.
The concept of "calories in, calories out" just examined is fundamental to calorie counting.
Keeping track of how many grams of carbs you consume daily is known as "carbohydrate counting."
Bread, pasta, potatoes, and almost everything else contain carbohydrates, but certain foods have more than others. A low-carbohydrate diet may help you lose weight if you stick to it.
Low-carb diets typically consist of fewer than 20 grams of carbohydrates every meal. However, this number varies significantly from person to person and highly depends on age, weight, and objectives.
Unlike the typical low-carb diet, a ketogenic diet consists mainly of fat and little protein or carbohydrates. The macronutrient ratio on a ketogenic diet, according to the Harvard School of Health, is:
70-80% fat
5-10% carbohydrate
10-20% protein
A low-carb diet is less restrictive than a keto diet, with carbohydrates making up approximately 20%.
You'll slim down if you stick to a low-carb, low-cal, or keto diet, but weight loss is highly personal, and you may find better success with one plan than another. Finding the optimal match might need some experimentation.
How to Choose the Right Weight Loss Plan?
Many food delivery services exist; how do you choose the best one? Calories, macro split, number of meals per day, and volume of meals are just a few of the factors to consider.
Each meal from most meal delivery services specialising in weight reduction regimens has around 350 calories.
The macronutrient distribution may vary; for example, certain dishes may be higher in fat and lower in carbohydrates. Examining the big picture can help you determine the best options for you.
The number of meals included in each subscription is also essential. Some diet programmes just include supper, while others have lunch and dinner.
In most cases, the total cost will change depending on the quantity of food you order. You need to weigh the benefits against the hassle.
Meal size also has a significant role. Meals range from 250g to 400g in size. A meal's calorie count is sometimes increased merely because it weighs 400 grammes. It could have more vegetables and protein and cost the same as a 250g meal.
Will Weight Loss Meals Deliver Help Me Lose Weight?
A weight loss plan from a meal delivery service might be a great aid to lose weight and keep it off.
Many people have found success with meal delivery plans, mainly because these programmes are developed by nutritionists who are well-versed in the science of weight loss and the art of crafting low-calorie meals.
The convenience of having pre-prepared meals delivered to your door makes it far more likely that you will complete your diet plan. It's a straightforward and sustainable weight loss approach since no preparation or cooking is involved.
How Long Do You Need to Eat Low Calorie to Lose Weight?
Looking at the programmes that most meal suppliers put you on, it might take four to six weeks to start seeing results.
Can You Eat Your Meals When Using a Meal Provider?
While using a meal delivery service, it is not prohibited for you to consume foods and snacks that you have prepared at home.
This, however, is contingent on the meal provider that you select. You can typically pick how many meals a week you want to buy, and many people will buy ready-made lunches and dinners but will make their breakfast, for example. In most cases, you have the option to do this.
Are Weight Loss Meals Smaller Portions?
It's not necessary at all! Even though the energy density of the meal (the number of calories) is lower, the volume of food doesn't necessarily have to decrease to satisfy calorie requirements.
Vegetables and proteins, for example, have a caloric content that is naturally lower than other foods. This means you may consume more of these foods while maintaining a caloric dech is necessary for weight loss.
Does HelloFresh Have a Weight Loss Plan?
While HelloFresh does not explicitly provide what might be considered a "weight loss" meal kit, the company does provide a Calorie Smart menu from which customers can select their meals.
HelloFresh is a top-rated meal delivery kit service in Australia. Every meal has a maximum of 30 grammes of carbohydrates and no more than 650 calories (compared to other meal plans for weight reduction offered by other companies, it is approximately twice the number of calories).
How Long Does it Take to Receive Weight Loss Meals Delivered to Your Door?
Once again, this is dependent on the service that you choose. While others operate weekly, some can deliver orders as quickly as the following business day.
If you miss the cut-off by even one day, you will have to wait a whole week before you receive your first delivery, which may be challenging to navigate.
Before placing an order, you should determine the delivery plan and evaluate whether or not it meets your requirements.